Over two years ago, the legend, Elton John announced his farewell tour for the United States. Shows in various cities across the US were announced with tickets being gobbled up almost as quickly. Unless you have been living on another planet you can do the math and guess what was starting a little over two years ago...COVID postponed the tour.
No, I was not one of the people that snatched up tickets. I honestly didn't have any intentions of going at all. Not because I didn't like his music, but more so I could find better things at the time to spend my money on.
Fast forward to present times and the show was back on! You are probably wondering why I am writing this post if I didn't even buy tickets. Well it pays to have a best friend who works for the Minnesota Wild who happen to play in the same venue that the Elton John concert was being held.
My buddy reach out to me a few weeks before the show and asked me what I was doing that night. I had no plans. It just so happened to be his birthday as well and he booked a suite right next the stage for him and all of his buddies. My wife got to come too!
The show was fantastic! Elton John can still belt it out for a man in his mid-upper 70's. He played all his hits and kept us entertained all night.
It's a show I wouldn't have gone to unless I was invited, but I am sure glad that it is what my friend decided to do for his birthday.
Our group dress up for the occasion and it made the night all the more special.
Enjoy the photos below and let me here about your favorite concert experiences.
Have you ever seen Elton in concert?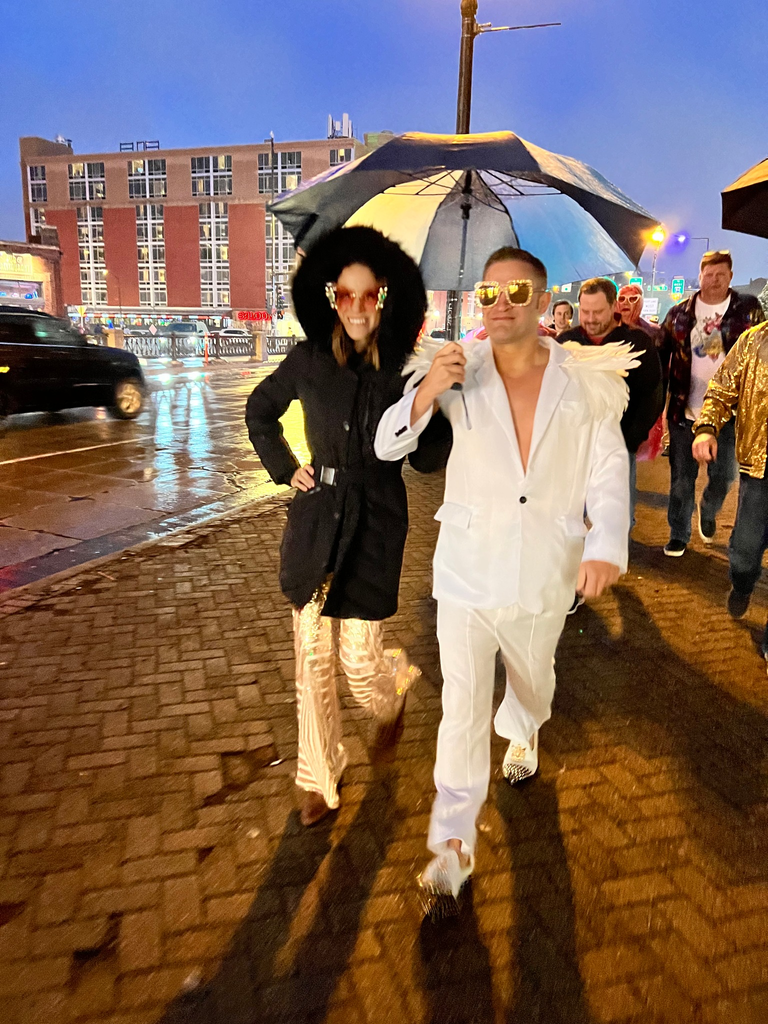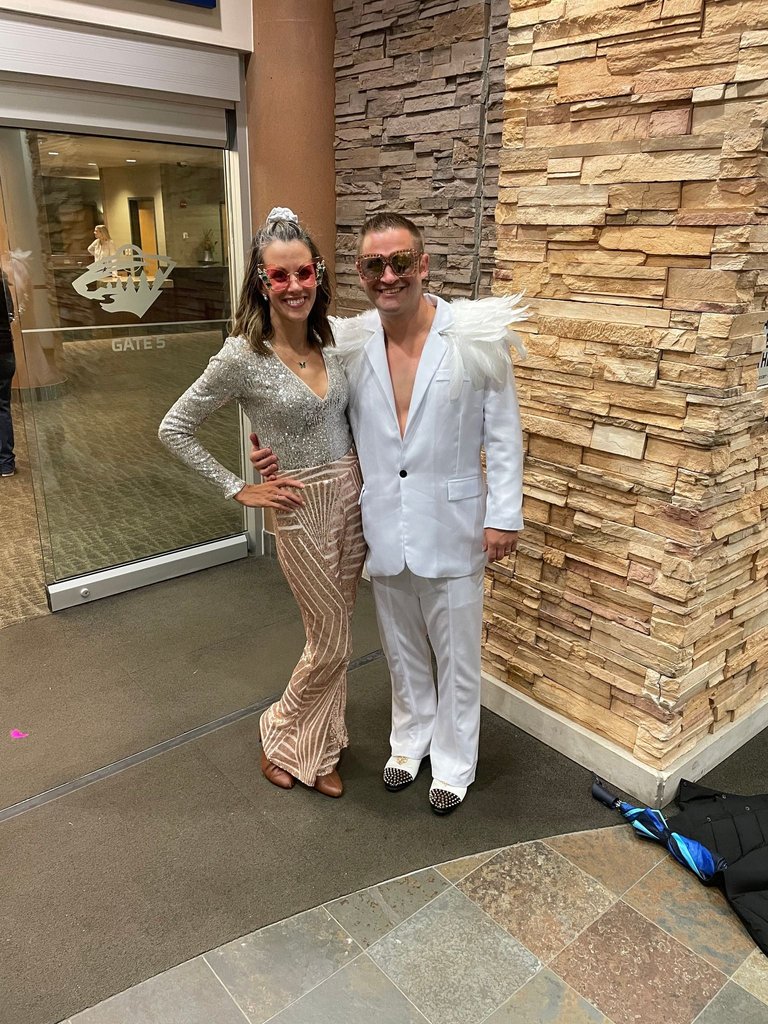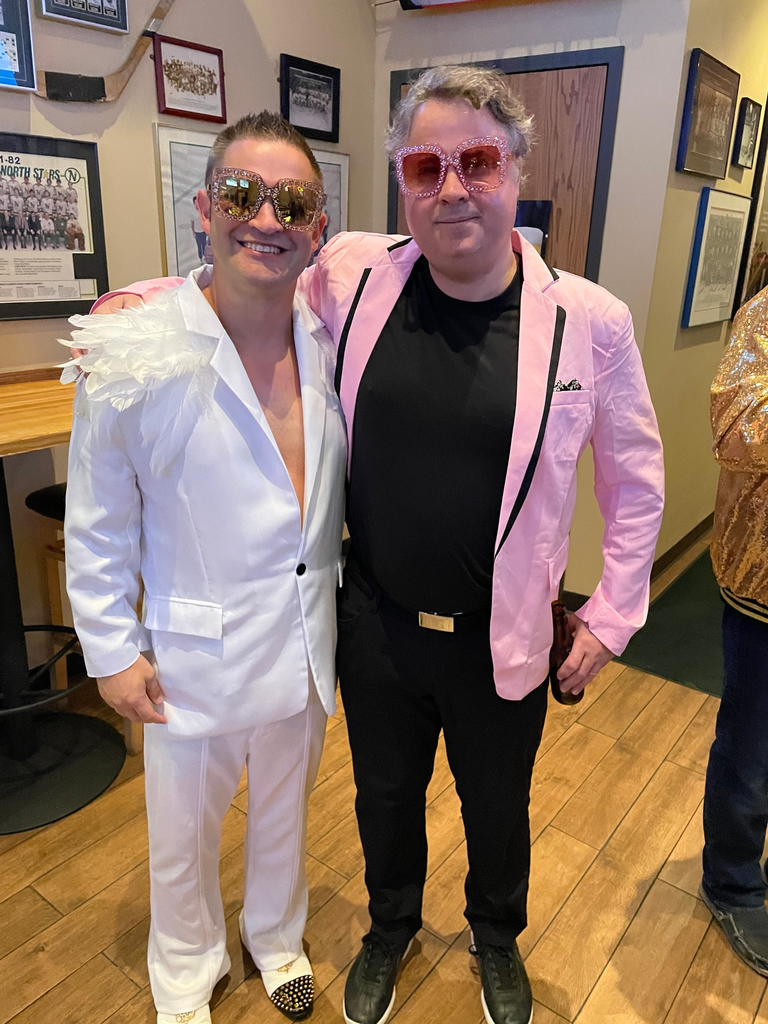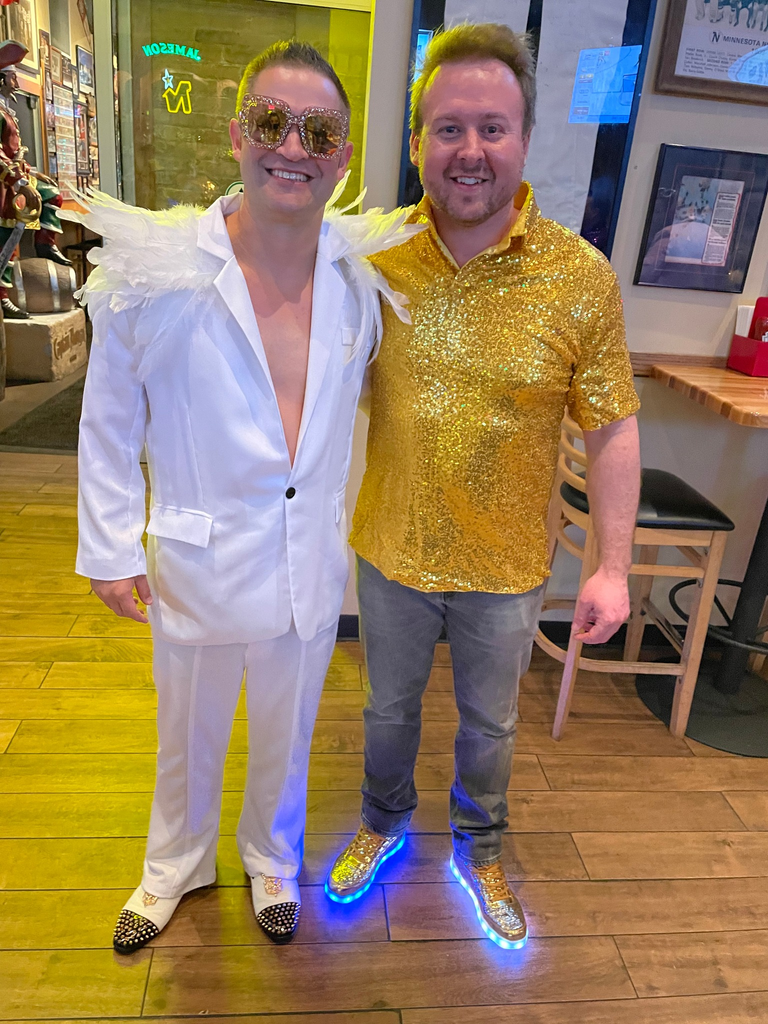 I hope you enjoyed this post!
Please upvote and share!
Hive on!