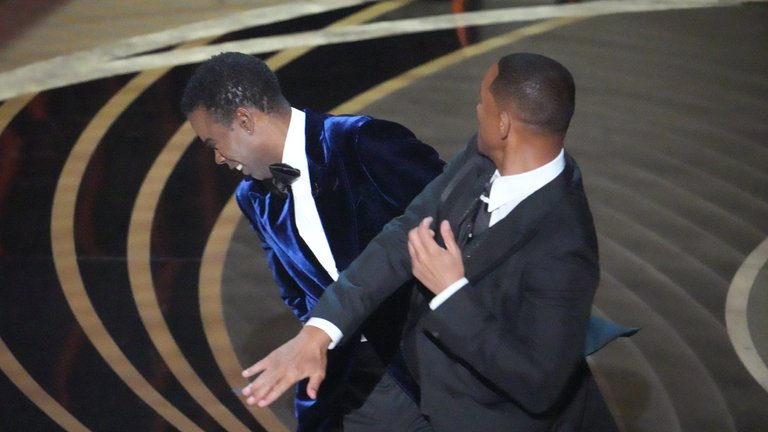 The brain rot reactions here are to be expected, but at the same time it's never difficult for me to be disappointed with my fellow humans.
Chris wrong! No... Will was wrong... No, Will used Violence, No, Will was defending the honor of his wife...
Have you considered this?
They both fucked up.
It's not good practice to make fun of someone's disease. They can't help it, and it sure has to be hard dealing with the insecurity of it. So, to me, no doubt Chris was crossing a line.
If you ask me, that is kind of what Comedians do, they cross lines. You can disagree with it, but you can't deny the fact that Comedy, in it's current iteration is designed to shock.
All that being said.
Will is not OK. Him resorting to violence and then talking about love and being on a mission of God, sounds to me like he needs help.
Some people are concentrating on their relationship dynamics, and I think that what they do on their private lives, is their business. But, his bipolar actions are in my opinion a hint of some emotional distress.
Flip the page
This needs no more hot takes, no more "influencer reaction videos". It's done, they are moving on, so should everyone else.