Introduction
These gifs were made especially for CINETV after putting in a proposal to do so. You can see how proposal here - https://www.cinetv.blog/@stickupboys/cinetv-proposal-set-of-cinetv-gifs-to-help-spread-the-word-help-to-market-the-project-and-have-some-fun you can check out the front end here - https://www.cinetv.blog/
This was an interesting process for us and definitely a learning curve for all involved and while it was not quite as we expected we are very happy to support a great project!
Luckily we had an old TV and used this to make the gifs, however it was very heavy and you will see me and @ministickupboy in the gifs due to this! We tried to include some classic films into the gifs as well to make them fit and also went for the black and white vibe in the main video but using the CineTV colour for the wording and border. We also had to cut the wording out of the logo and go round the lettering in black to make it stand out a bit more.
It was good fun making these gifs in the end we made over 30 and we hope you like them and use them to help promote such a great project!
CineTV gifs
Here is the set we have made for CINETV - https://giphy.com/stickupmusic/cinetv-blog
You can also find them on tenor or giphy searches by searching cinetv
A common occurrence in our house! (already had over 6k views)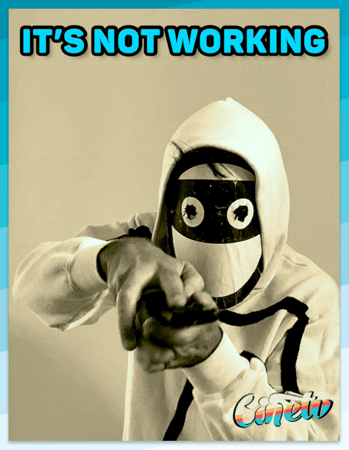 Everyone has their own opinions! To make a point we do not think Bladerunner is a terrible film!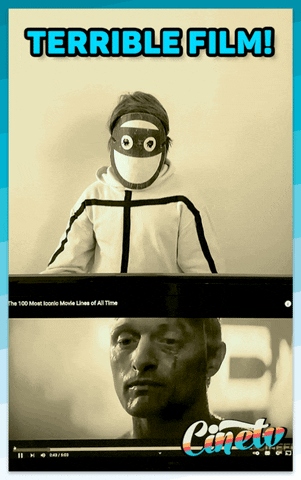 Who does not like TV and movies?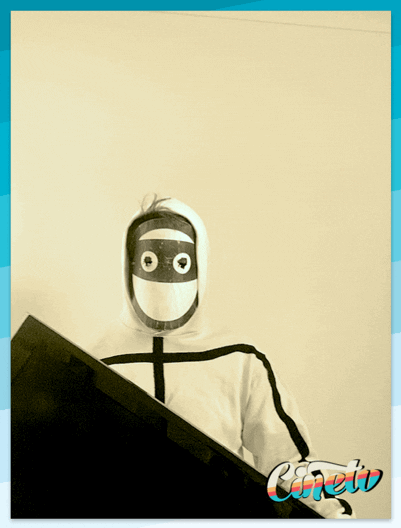 Love my baby!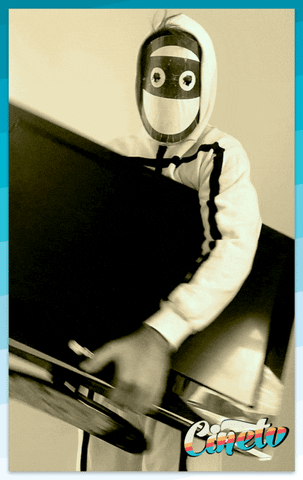 No we really love it!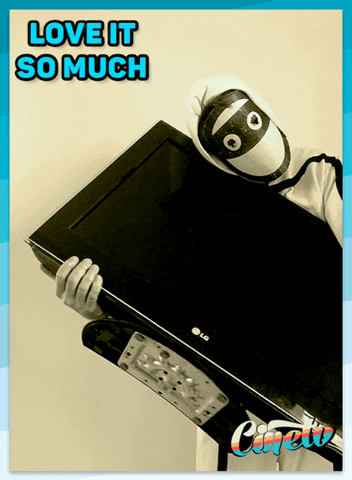 @hive.pizza loves movies and a pizza who doesn't?
CineTV is a space to share your opinion.
This is how the TV got broken....fortnite rage!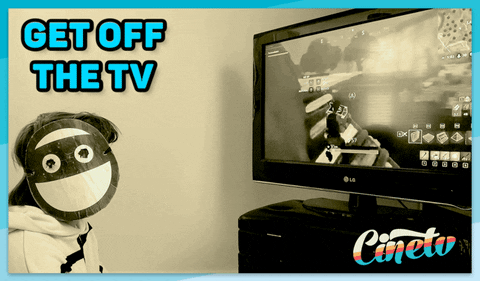 There are lots more so please check them out and feel free to use them.
Big love and giphery
the Stick Up Boys
https://linktr.ee/StickUpBoys