Boxing Day
BUT I'M STILL KEEPING IT MERRY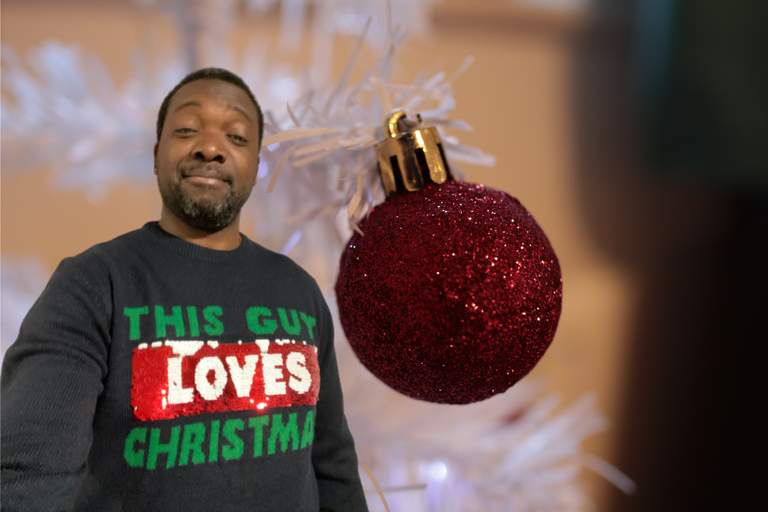 Christmas has been nice this year. My favourite thing about the season, like many people, is spending time with family. I quite enjoyed that - doing nothing, eating and sitting around in my pyjamas all day (starting from Christmas Eve in my case 😂 ). I tend to throw all rule books out through the window between Christmas and New Year. As the saying goes "It's not what happens between Christmas and New Year, but between New Year and Christmas, that matters". Very true words.
I also love all the naff sweaters people wear. I got one for Christmas and, even though a little tight for my taste, I wore it for half the day before returning to pyjamas.
This year I've also sent exactly zero Christmas cards out. I don't know why, but I just didn't feel the need to. Many of my neighbours did drop card through my letter box, and it was so kind of them to do so, but I didn't reciprocate. Bad bad neighbour I am. I did, however, create a couple of cards on Canva using my own photos. Canva has hundreds, if not thousands, of photos and templates, but I almost always use my photos. I just enjoy the ease of design on Canva otherwise I'd use Photoshop instead. Some of those resources on Canva just look too perfect and impersonal in my opinion.
Talking of photos, they are usually of my cheap-ass decorations haha. This year I spent a whooping £3.50 on new ornaments for the tree - the same tree I've had for nearly a decade, which itself was purchased at Asda for not much. My previous post featured saiid tree, and a very old ornament, and the above photo of me features the new ornament and mini white tree from Poundland :D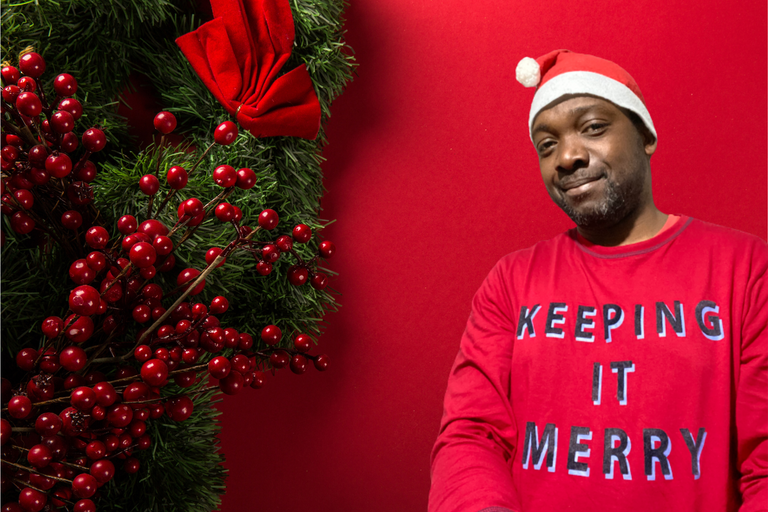 I saw on the news that today, Boxing Day, is going to be mayhem in the shopping areas and the roads. They also predicted freezing cold weather for Scotland and Northern Ireland, leading to ghastly conditions on the roads. As for me, I'll be sitting this whole Boxing Day out at home. The weather is brilliant, so I may go for a walk, but I won't be going anywhere near a shop to buy a single thing. I thought there was supposed to be a recession. Where are all these people getting all this money?
I'm planning to milk this season for all its worth. Christmas is over, but I'm still keeping it merry 🎄
Peace & Love,
Adé