Hacía tiempo que no os mostraba nada de los navarros de Naparbier. En esta ocasión os traigo un estilo que no suelo beber mucho, se trata de un clásico trigo alemán.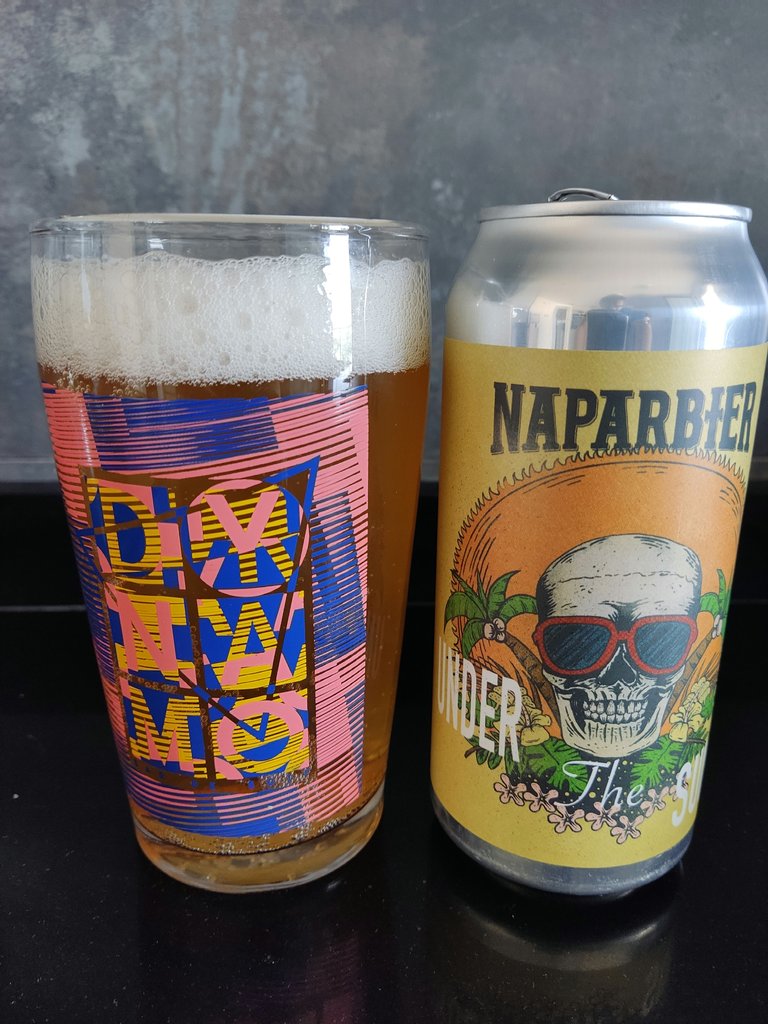 Cerveza: Under the sun
Cervecera: Naparbier
Estilo: Hefeweizen / Wheat beer
Lúpulos: Tettenanger
Alcohol: 5,3º
Formato: Lata de 440 ml
Magnífica interpretación de un estilo clásico donde los haya como es el trigo alemán. La cerveza tiene ese gusto típico a banana que tienen todas las cervezas que llevan este cereal y combina perfectamente con los sabores a levadura y cereales. Una cerveza muy recomendable para llevar mejor estos calores que nos azotan en verano.
Naparbier, fiel a su estilo, continúa con los diseños tan característicos en sus latas. A mí personalmente me encantan y hacer reconocer cualquier producto suyo a distancia.
Como curiosidad, el vaso en el que bebí esta cerveza fue un regalo de los camareros del Dynamo Bar de Bruselas, un templo para los amantes de las cervezas y estilos modernos dentro del casi monopolio de los estilos clásicos en Bruselas.
Muy recomendable.
---
It's been a while since I showed you anything about the Navarrese of Naparbier. This time I bring you a style that I don't usually drink much, it is a classic German wheat.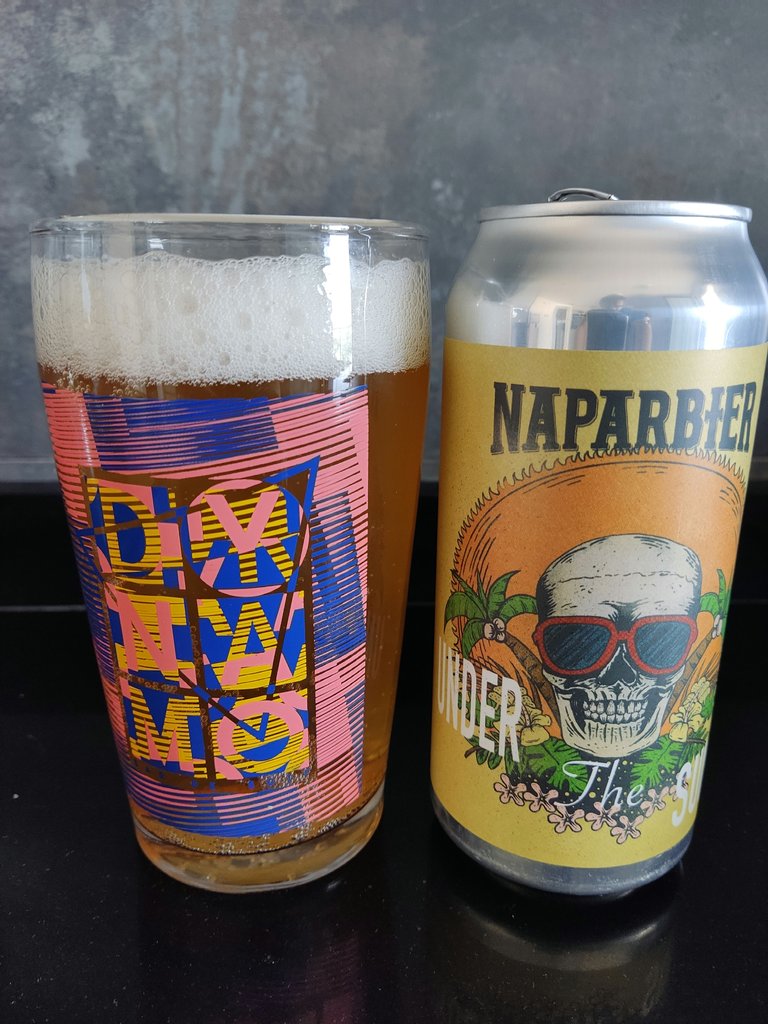 Beer: Under the sun
Brewery: Naparbier
Style: Hefeweizen / Wheat beer
Hops: Tettenanger
Alcohol: 5.3º
Format: 440 ml can
Magnificent interpretation of a classic style where there are such as the German wheat. The beer has that typical banana taste that all beers containing this grain have and it combines perfectly with the yeast and grain flavors. A highly recommended beer to better cope with these heats that plague us in summer.
Naparbier, true to its style, continues with the characteristic designs on its cans. I personally love them and have any of their products recognized from a distance.
As a curiosity, the glass in which I drank this beer was a gift from the waiters of the Dynamo Bar in Brussels, a temple for lovers of beers and modern styles within the almost monopoly of classic styles in Brussels.
Highly recommended.