Vuelvo a a la carga con otra cerveza de estos chicos de Manchester que se han convertido por mérito propio en una de las cerveceras más potentes del Reino Unido. Se trata de Track Brewing Company y su Proud Mountains.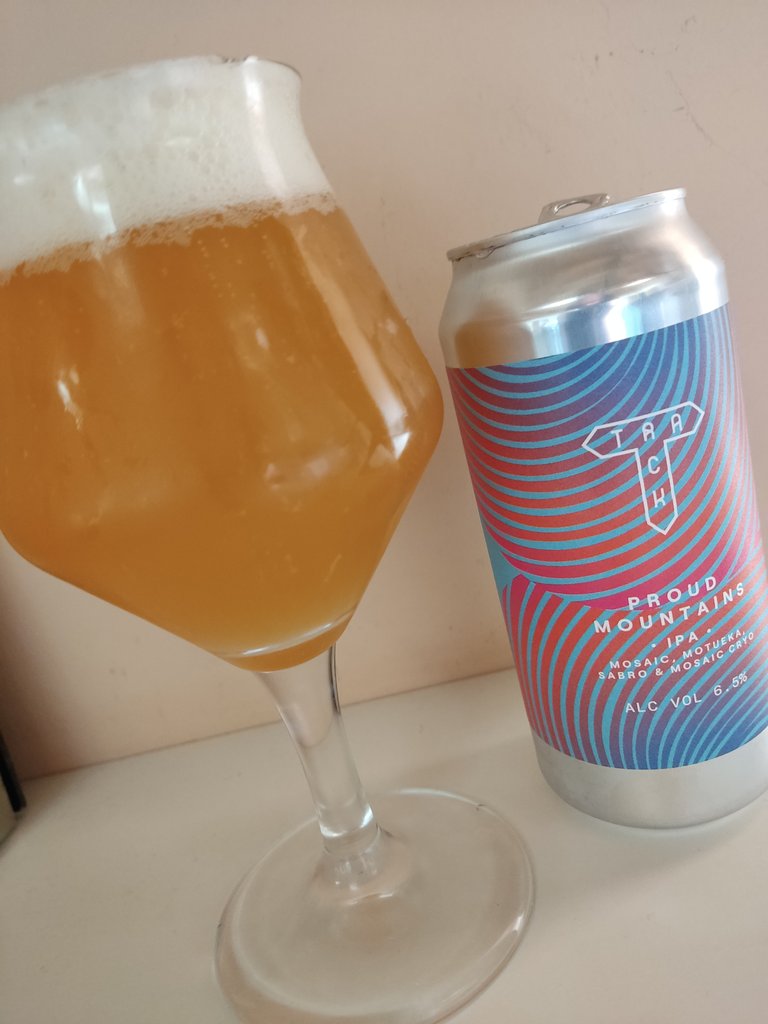 Cerveza: Proud mountains
Cervecera: Track Brewing Company
Estilo: NEIPA (New England India Pale Ale)
Alcohol: 6,5º
Lúpulos: Mosaic, Motueka, Sabro y Mosaic Cryo
Formato: Lata de 440 ml
La cerveza estaba muy fresca y había sido enlatada hacía tres semanas. Este aspecto, cuando hablamos de cervezas lupuladas cono son las IPA, es realmente importante. El lúpulo pierde sabor, aroma y potencia con el paso del tiempo, más aun si cabe en las cervezas artesanas, las cuales no suelen pasar por procesos de pasteurización y no llevan conservantes. Es por ello que la frescura en una cerveza artesana es clave y puede hacer que una misma cerveza que hoy está impresionante, en seis meses se convierta en vulgar.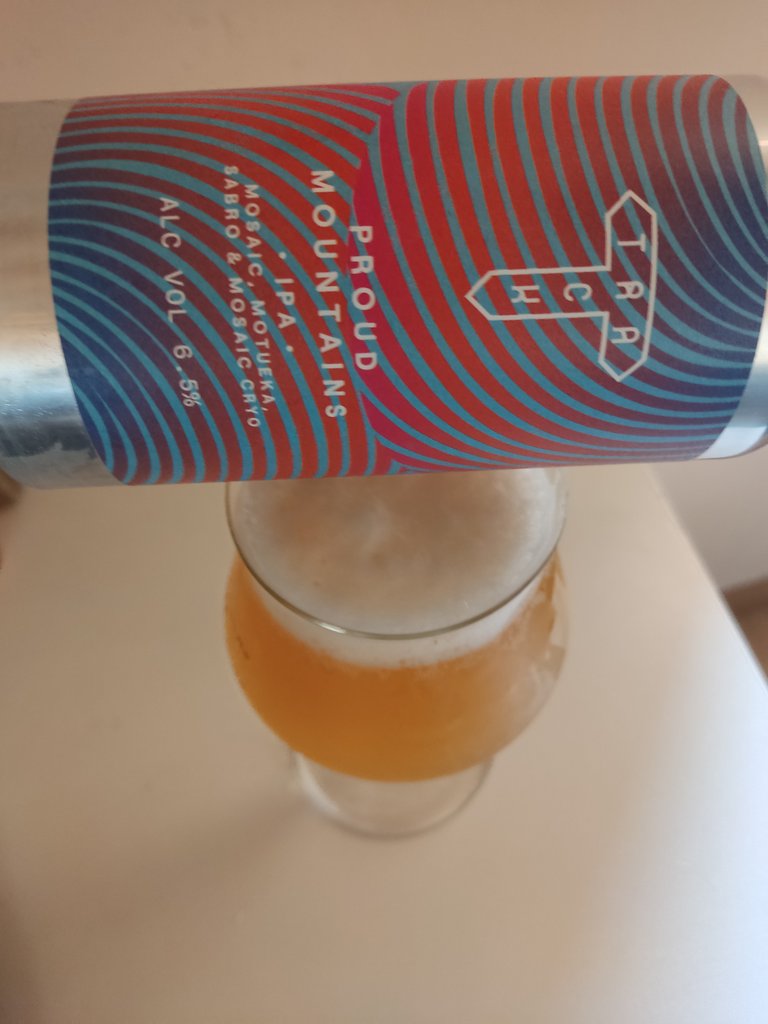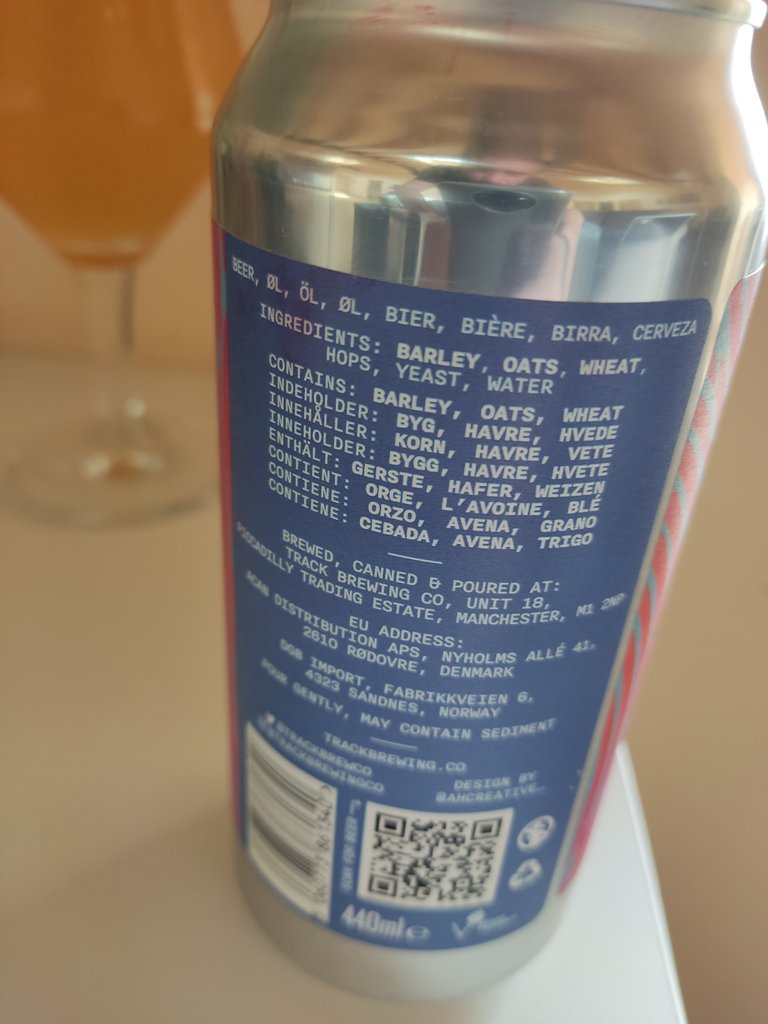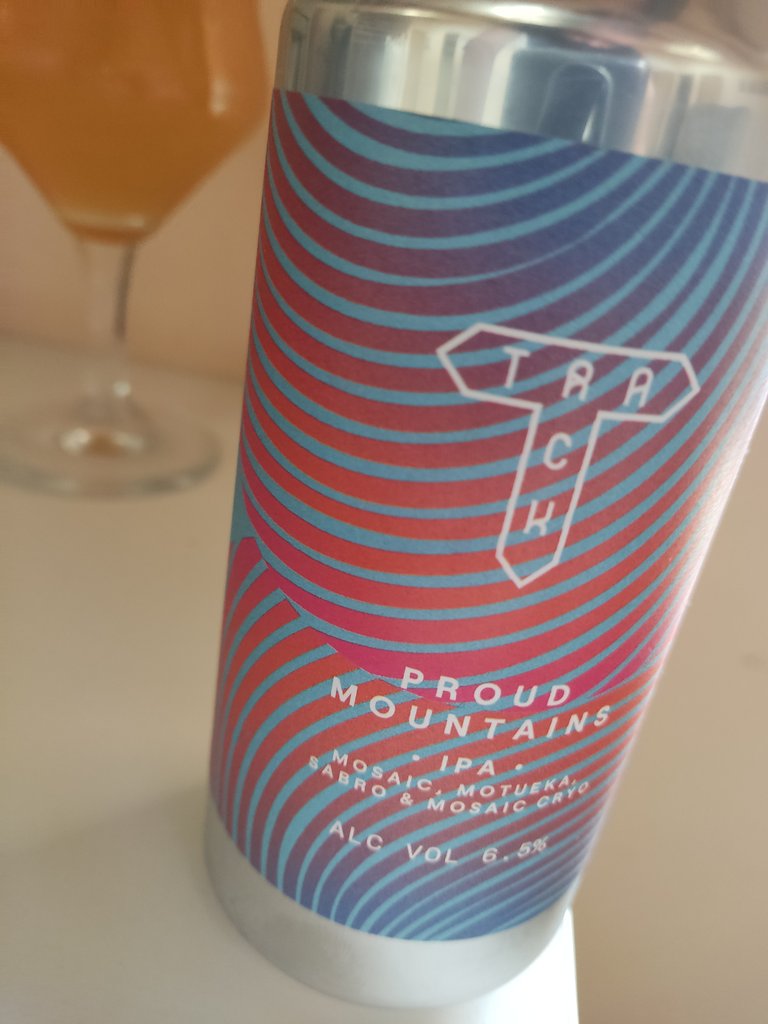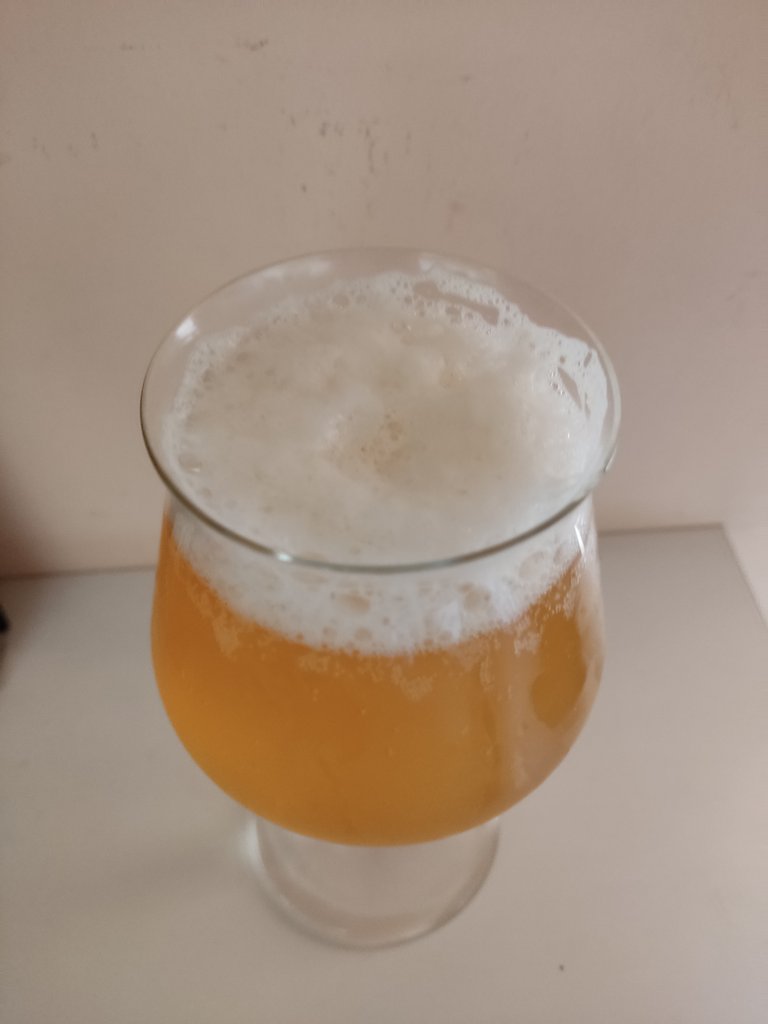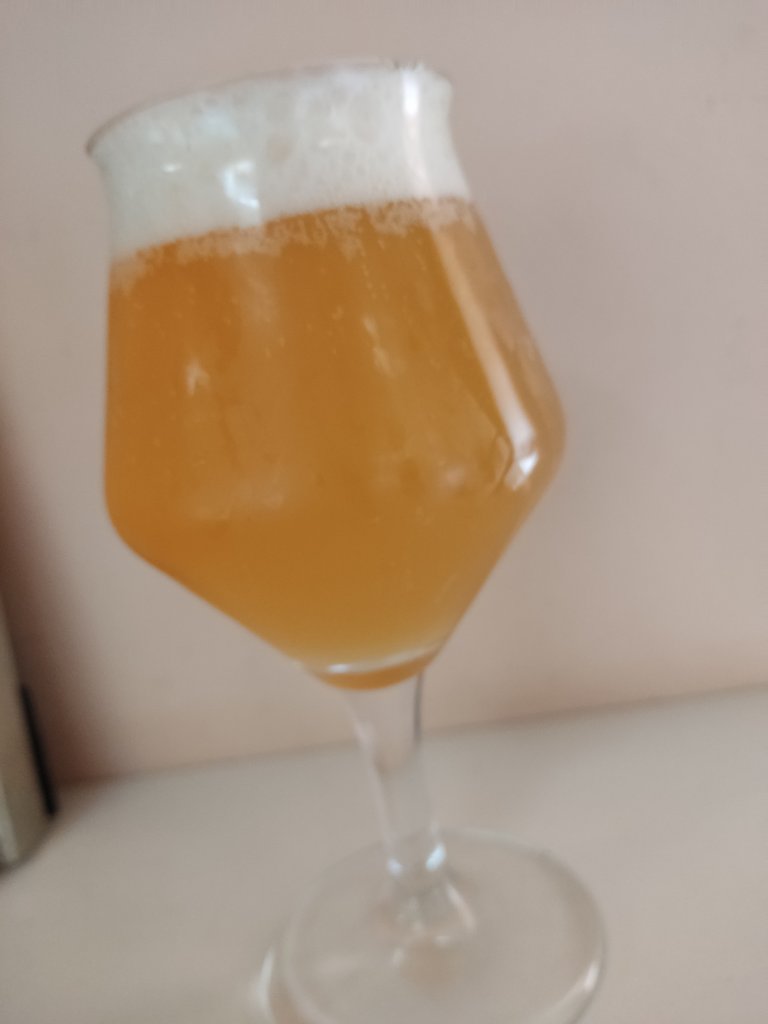 En el sabor, prima la naranja por encima de todo lo demás. La lima y el melón también se hacen hueco en tu paladar, aunque en un segundo plano. IPA muy frutal, refrescante y fácil de beber.
Gran trabajo una vez más de los de Manchester.
---
I'm back with another beer from these guys from Manchester who have become one of the most powerful breweries in the United Kingdom on their own merit. It's about Track Brewing Company and its Proud Mountains.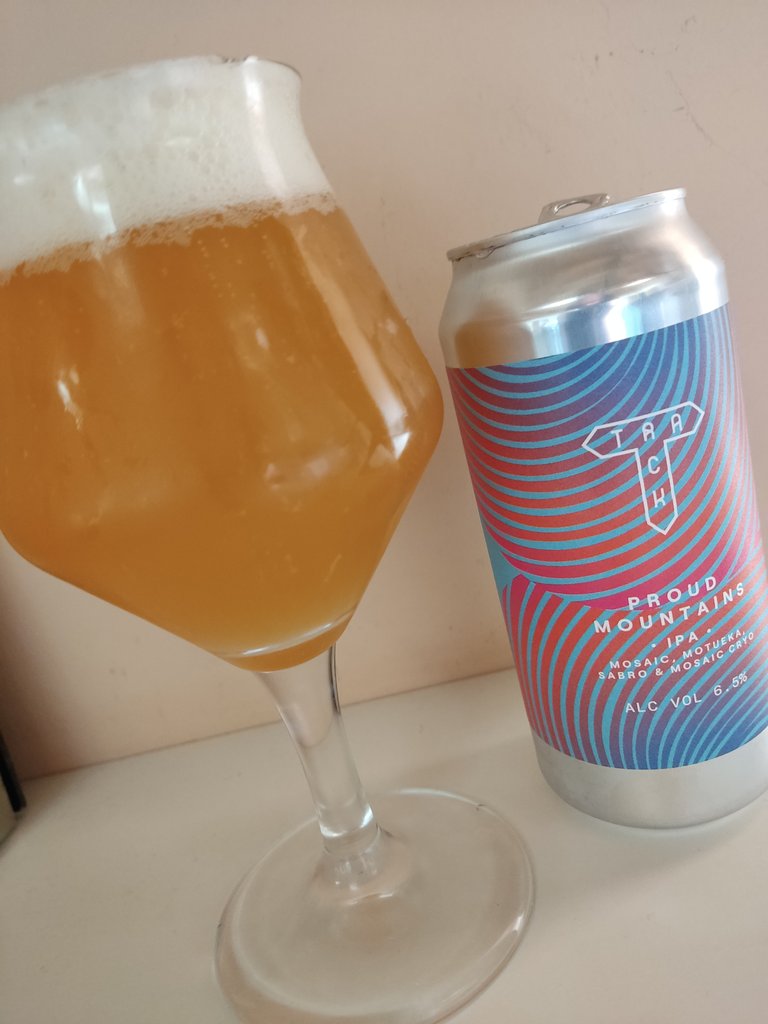 Beer: Proud mountains
Brewery: Track Brewing Company
Style: NEIPA (New England India Pale Ale)
Alcohol: 6.5º
Hops: Mosaic, Motueka, Sabro and Mosaic Cryo
Format: 440 ml can
The beer was very fresh and had been canned for three weeks. This aspect, when we talk about hoppy beers like IPAs, is really important. Hops lose flavor, aroma and power over time, even more so in craft beers, which do not usually go through pasteurization processes and do not contain preservatives. That is why freshness in a craft beer is key and can make the same beer that is impressive today, in six months become vulgar.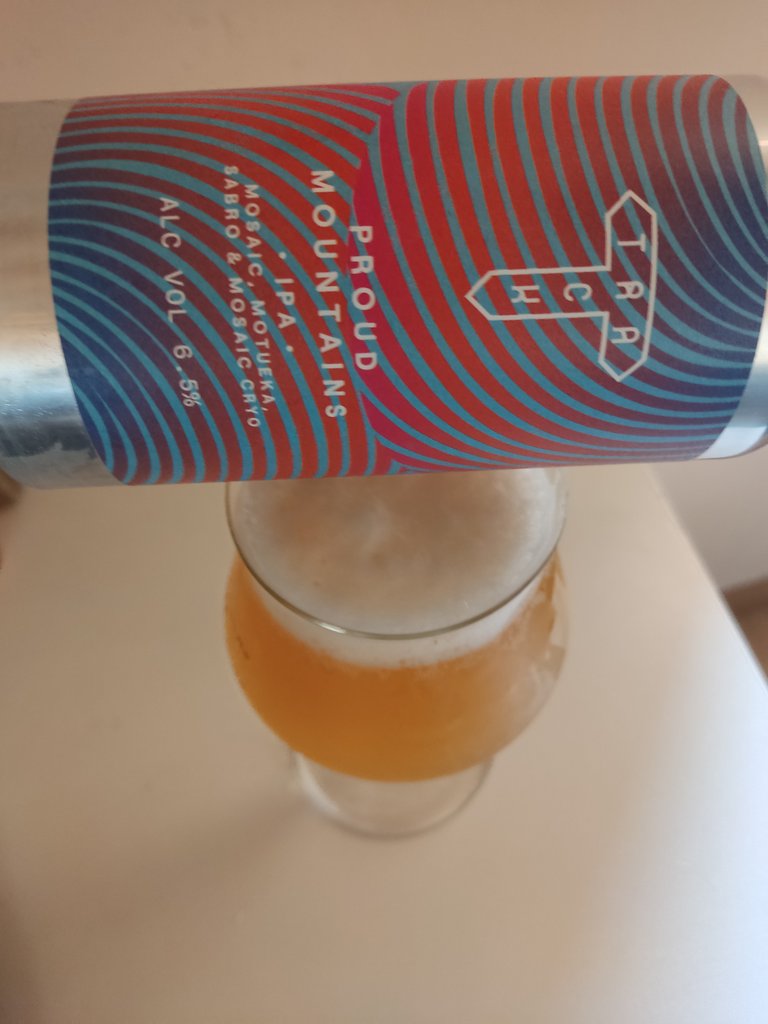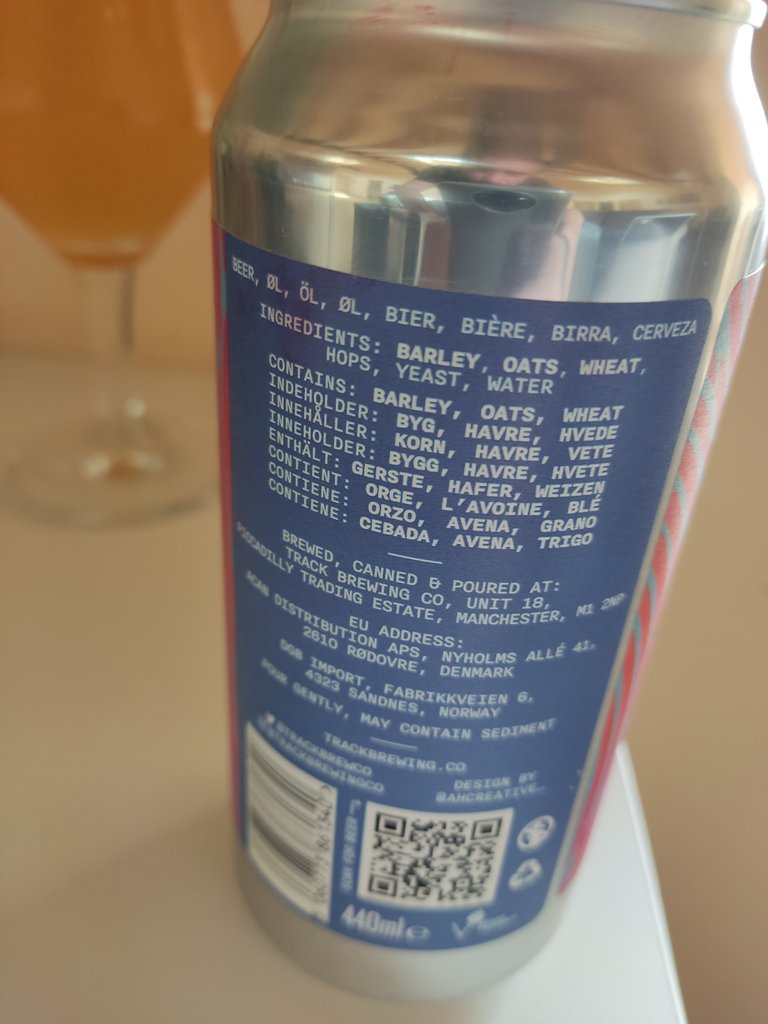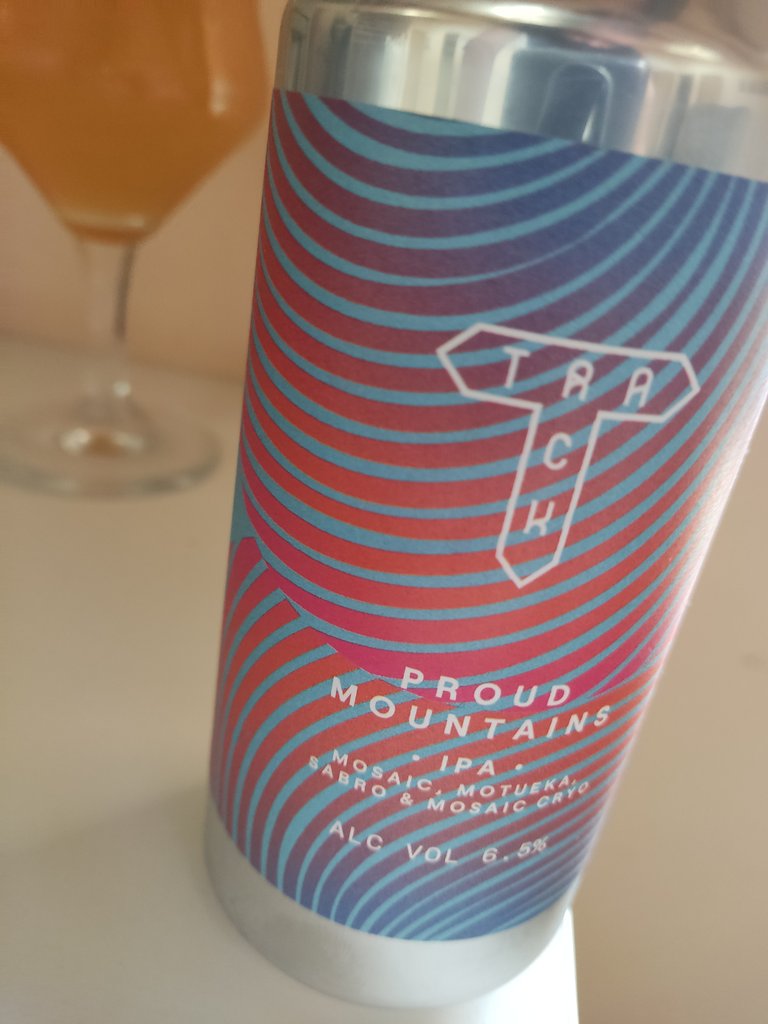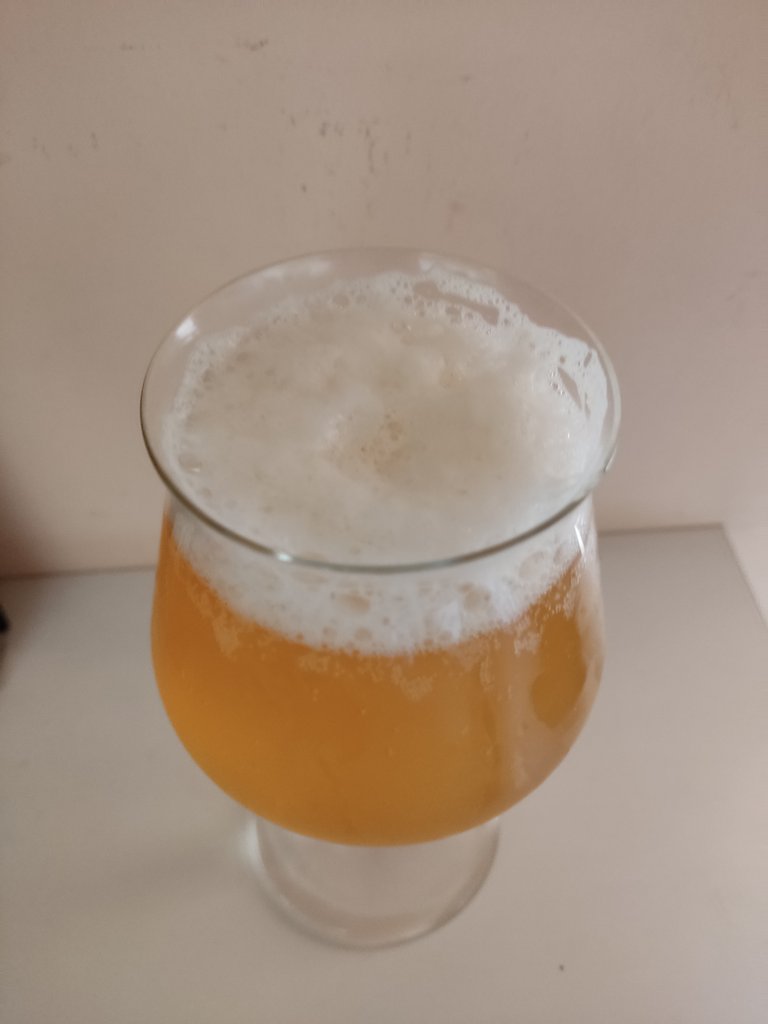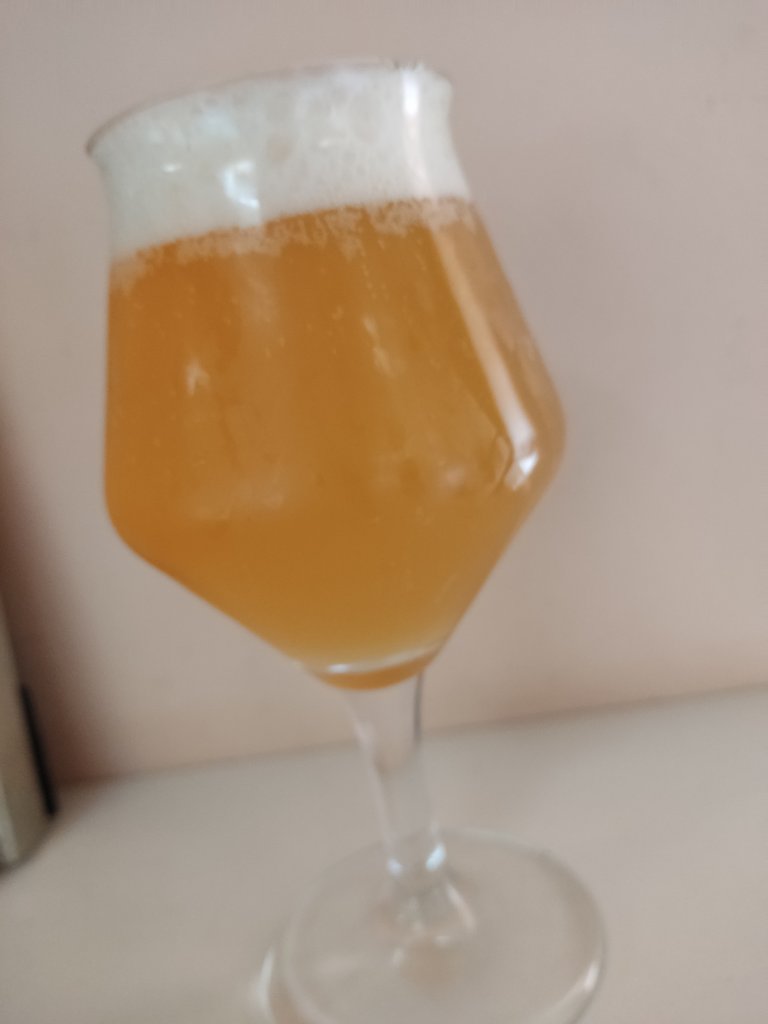 In the flavor, the orange prevails over everything else. The lime and the melon also find a place on your palate, although in the background. Very fruity, refreshing and easy to drink IPA.
Great job once again from Manchester.