Hoy os muestro una de las últimas referencias que probé en la afamada Brasserie Cantillon de Bruselas.
Una excelente cerveza que tiene merecida toda su fama, la Nuit Bruxelloise.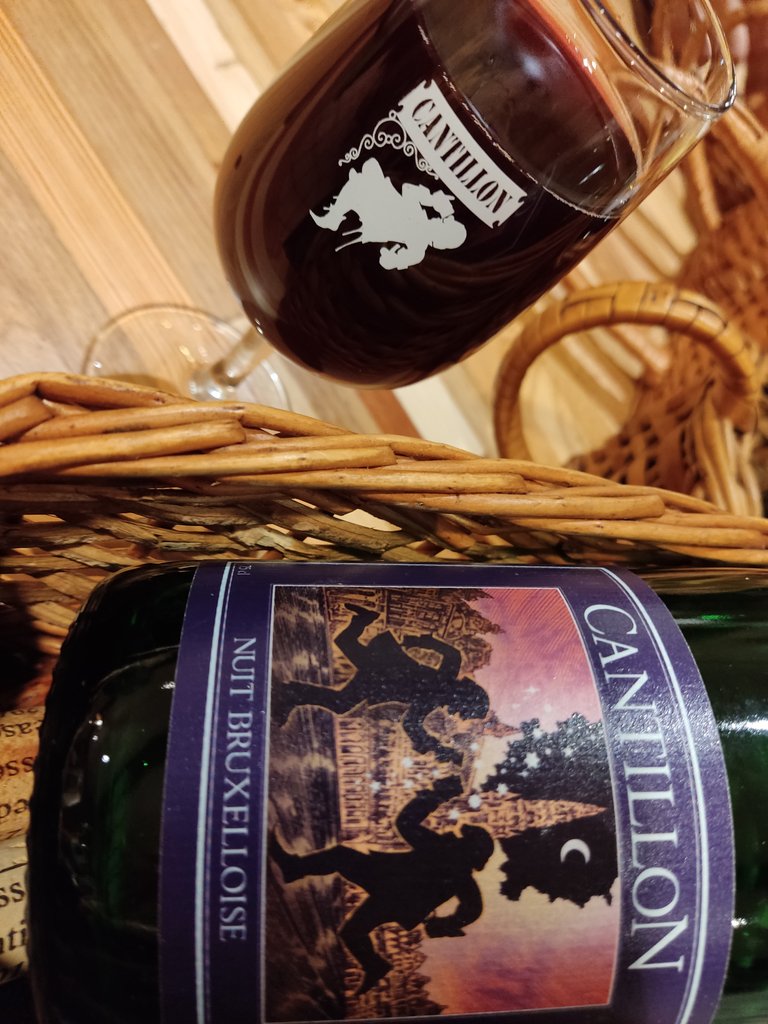 Cerveza: Nuit Bruxelloise
Cervecera: Brasserie Cantillon
Año: 2019
Estilo: Lambic fruit
Alcohol: 6´5º
Formato: Botella de 750 ml
Con esta cerveza cerramos la sesión de cata de cervezas en esta magnífica cervecera que no tardaré en visitar de nuevo, puesto que sus cervezas, tal y como os he ido mostrando en anteriores post, son verdaderas obras de arte que se pueden beber.
En esta ocasión nos encontramos con una cerveza de un trago muy fácil y que resulta adictivo y peligroso, puesto que esconde perfectamente sus 6´5º de alcohol. La cerveza incorpora en su elbaroción una uva muy especial, la Alicante Teinturier de Zelige-Caravent. Y es precisamente ésta la que le aporta ese sabor tan especial, que casi eclipsa la acidez de la cerveza y llena tu boca de un sabor pleno.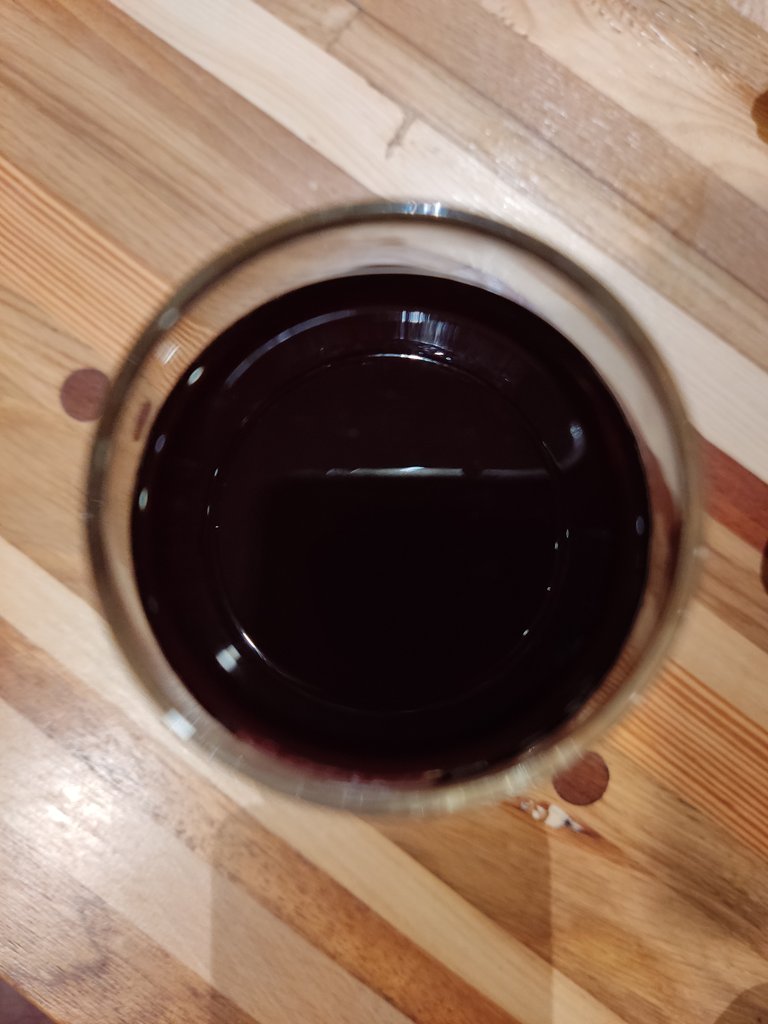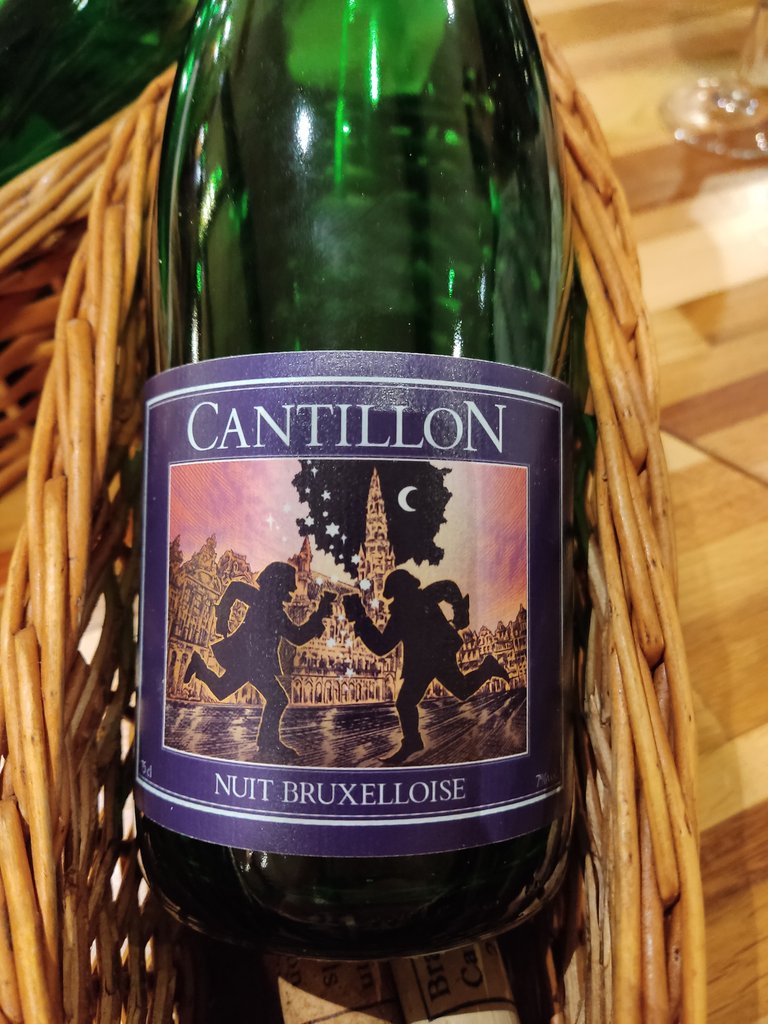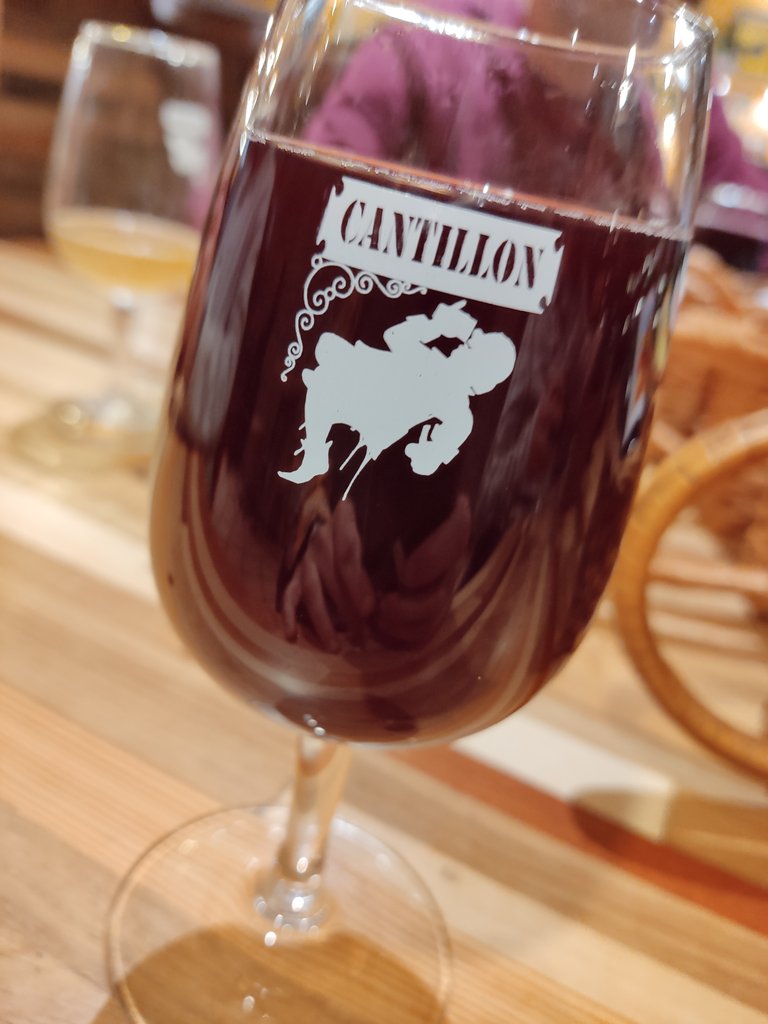 Realmente deliciosa. Una pena que no se puedan encontrar estas cervezas, ni si quiera en tiendas especializadas, si quieres probarlas... debes ir a Bruselas.
---
Today I show you one of the last references that I tried in the famous Brasserie Cantillon in Brussels.
An excellent beer that deserves all its fame, the Nuit Bruxelloise.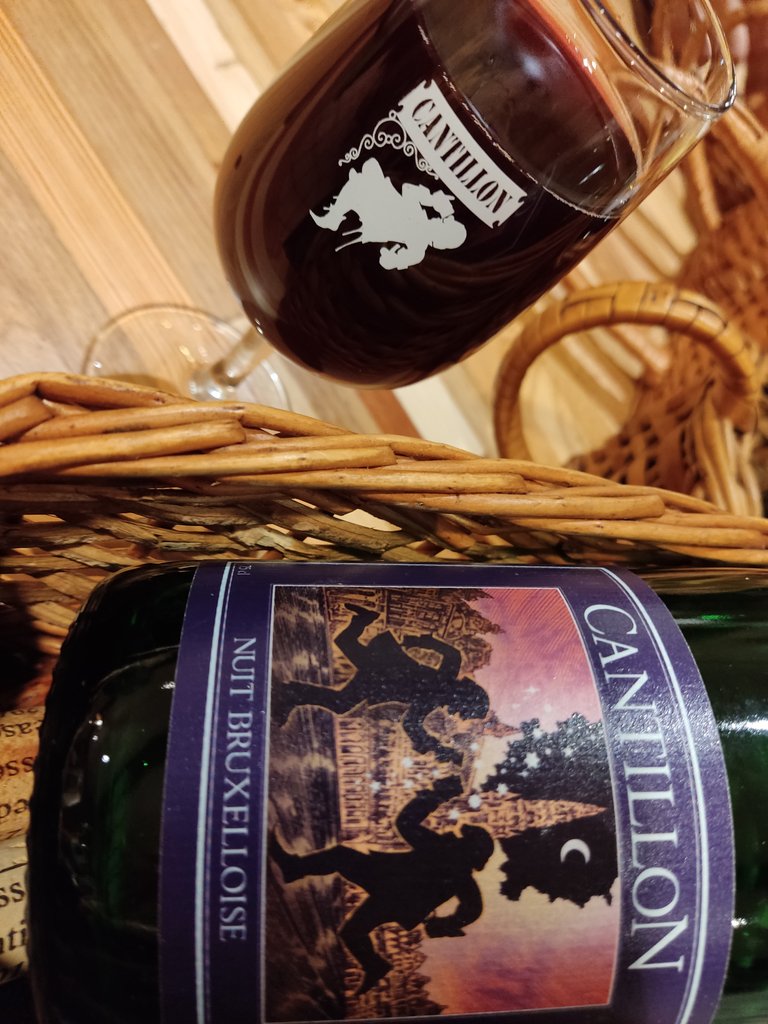 Beer: Nuit Bruxelloise
Brewery: Brasserie Cantillon
Year: 2019
Style: Lambic fruit
Alcohol: 6´5º
Format: Bottle of 750 ml
With this beer we close the beer tasting session in this magnificent brewery that I will visit again soon, since its beers, as I have been showing you in previous posts, are true works of art that can be drunk.
On this occasion we find a very easy one-drink beer that is addictive and dangerous, since it perfectly hides its 6.5º of alcohol. The beer incorporates in its elbarotion a very special grape, the Alicante Teinturier de Zelige-Caravent. And it is precisely this that gives it that special flavor, which almost overshadows the acidity of the beer and fills your mouth with a full flavour.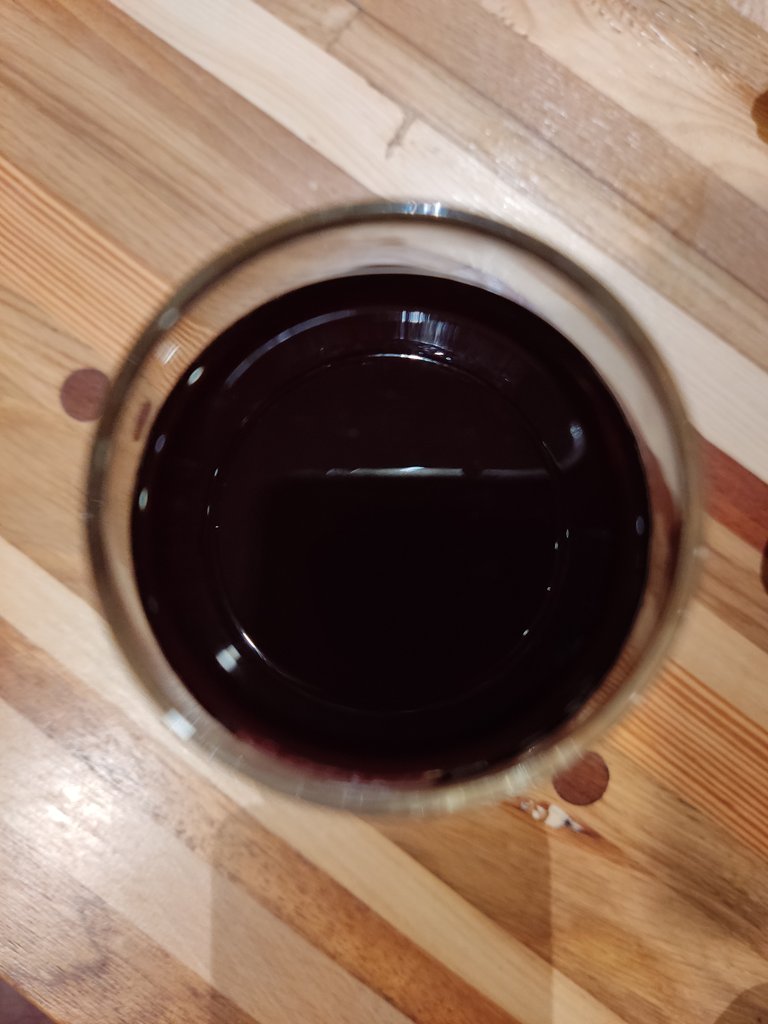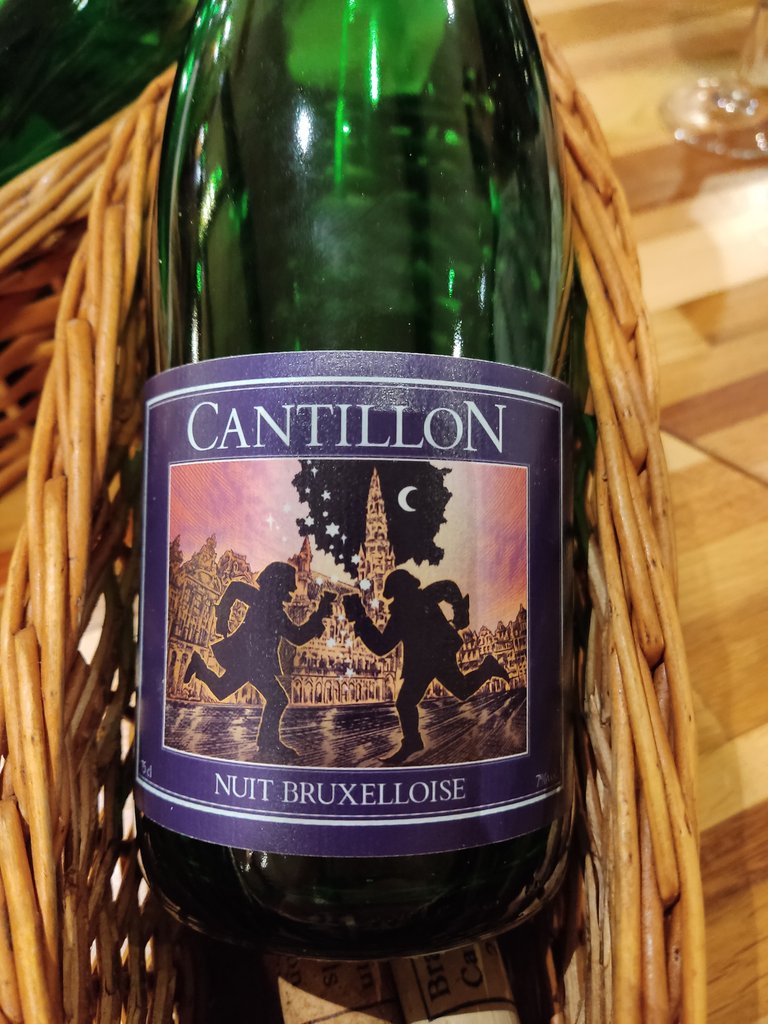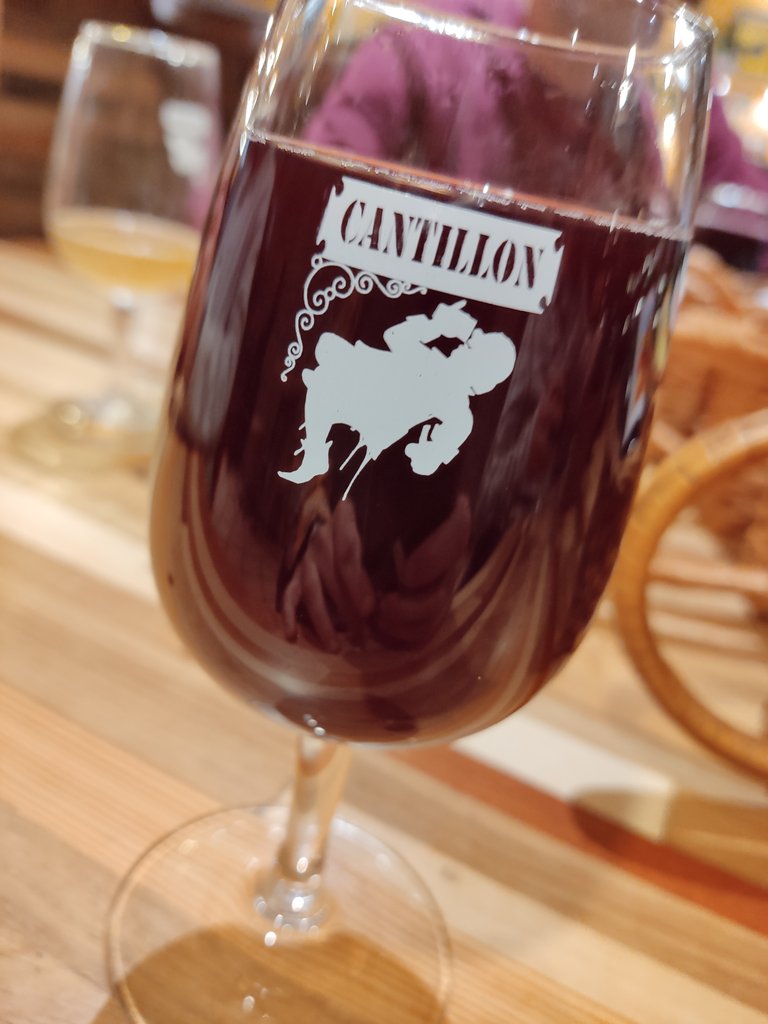 really delicious. A pity that these beers cannot be found, not even in specialized stores, if you want to try them... you must go to Brussels.