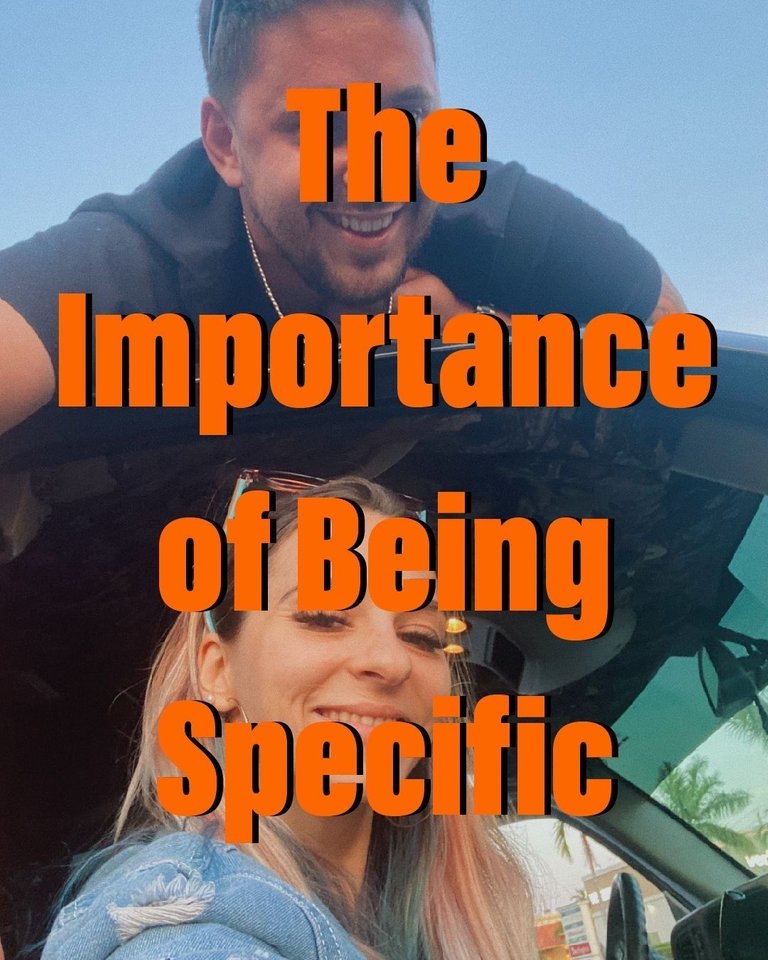 You gotta be specific in many different aspects of your business. ⁠
⁠
This isn't me telling you to niche down. You'll probably never hear me say that. I'm a jack of all trades. Always doing and trying something new. ⁠
⁠
So while niching down does work for some, it's not what I'm talking about right now. ⁠
⁠
What I'm talking about is the value and importance of being specific in all different aspects of your business.⁠
⁠
You need to be specific with yourself, your partners, your customers, and anyone else that has anything to do with your business. Being vague is useless!⁠
⁠
🔸You need to be specific about your product/service. Be specific as possible about what you offer/provide. This helps your customer know EXACTLY what they're getting. And it makes your business stand out. No one is going to want to buy something if they don't know what it is. Being specific about what you offer is pretty much just another way of marketing your goods and services. ⁠
⁠
🔸Set specific goals for you and your business. The more specific your goals are the better and easier it will be for you to get shit done. Being specific with the goals that you set for yourself is a way of setting yourself up for success. ⁠
⁠
🔸Be specific in the audience you choose to target. A lot of businesses choose to appeal to a general audience. This technique works for some businesses, but not all. Depending on what type of business you run it can be a good idea to target a specific audience. Sometimes with a general audience you end up getting lost in the sauce and overlooked. Don't be afraid to make your audience smaller, if it means reaching the people that will actually want what you're selling. ⁠
⁠
Bring more value to your business by being more specific. It's some extra work, that's for sure, but it's definitely worth it. ⁠
⁠
Are you being specific about what your business provides?
▂ ▃ ▄ ▅ ▆ ▇ █ █ ▇ ▆ ▅ ▄ ▃ ▂
Please visit my