While doing a search for a decentralized blog platform, I came across Sigle. The name struck me and I decided to explore it a bit. It seems like a neat place with not much clutter.
The user is asked to sign up and then provided a key - a set of words that should be saved for eternity. Each time, these words are used to sign in.
The website prompts you to write a blog aka a story and there are provisions to add meta tags and descriptions.
I published my first story but cannot seem to find it 'online'. Some of you might be wondering why I am writing about a broken link but that is because it might be that I did not understand how it works really.
Update - there seems to be a bug from the Stacks side and hopefully, it can be fixed.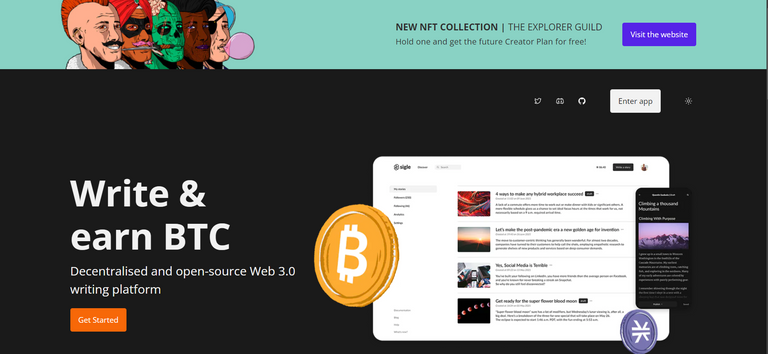 I searched for links and ended up joining the discord server.
I came across their Explorer website that has tasks and games or some such thing.
Maybe, tech-savvy people would understand a bit more and that is what prompted me to write about it on Hive which is also a decentralized platform.
I am providing the links so that those interested may check it out.
So, there. I am not sure what to make of it and Single is really new but by the looks of it, it may be a big thing soon.
Check it out if you are curious.
Image - screenshot