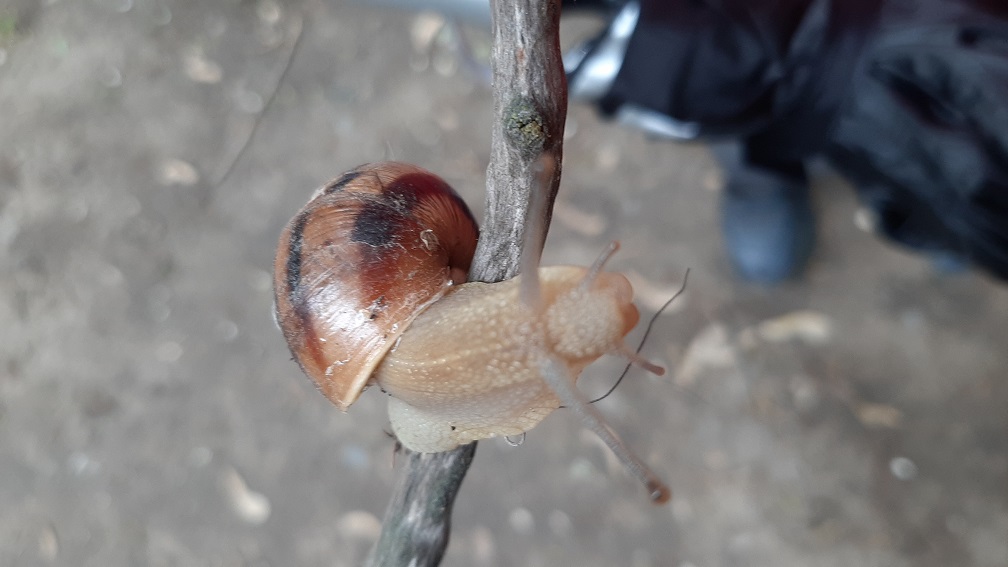 Today I went for a walk with my son, and we found a lot of snails.
Even me I hit one of them with my leg, but I really didn't mean that.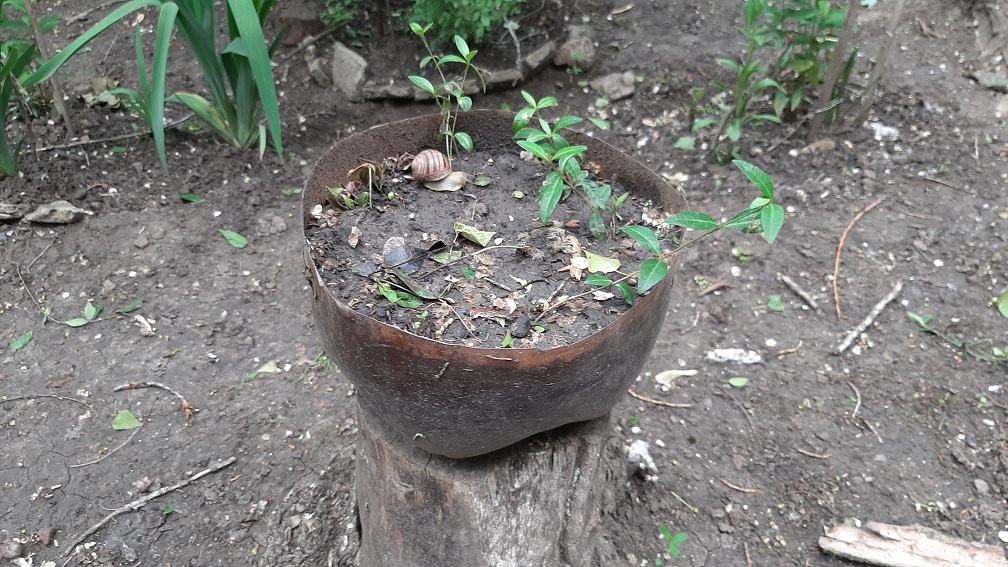 I noticed the first there among those plans, and I start checking the floor.
Then I just took a closer picture :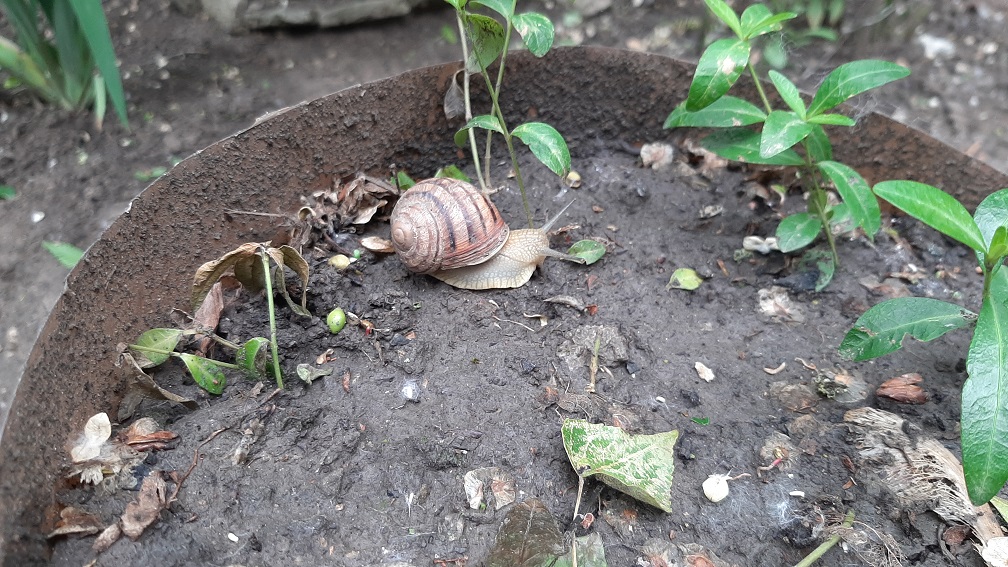 Since I was a child I liked to look at those snails, I don't even know why.
Glad we took one using a stick, and we saved it.
I feel so sorry for them when I see them hurt.
---