I'm very happy to announce we've launched our trade-matching exchange now on the BitShares decentralized trading network. We currently support trading the following coins: Hive, HBD, Steem, SBD, BTC, DASH, DOGE, EOS, ETH, LTC, and XMR. To make the service more attractive, we've set a super-low starting commission rate: 0.1% commission on all trades.
BitShares is a peer-to-peer decentralized trading network. This means additional transparency versus traditional centralized exchanges, making it harder for people to "cheat the system".
Unfortunately New York residents not eligible
One note: due to BitLicense requirements, New York residents are not able to use our trade-matching service.
We are also not able to accept customers from the following countries: Belarus, Burma, Cote D'Ivoire (Ivory Coast), Cuba, Democratic Republic of Congo, Iran, Iraq, Lebanon, Liberia, Libya, North Korea, Sudan, Syria, Somalia, and Zimbabwe.
Deposit BTC to get TRADE.BTC, Withdraw TRADE.HIVE to get HIVE
BlockTrades assets on the BitShares network all begin with the prefix "TRADE". For example, TRADE.BTC is our bitcoin token, TRADE.HIVE is our Hive token, etc.
When you deposit BTC to our service, you will be given TRADE.BTC tokens that you can then trade with. Similarly, when you want to withdraw from our exchange, you send us TRADE.HIVE tokens and we will send Hive to your Hive account.
Safely trade BlockTrades-backed TRADE assets and BitShares (BTS) coins
An automatic market exists between any of our tokens, so you can, for example, trade directly between TRADE.STEEM and TRADE.HIVE, assuming there is someone willing to match your trade.
But because BitShares is a decentralized exchange, you can trade for many assets, not just BlockTrades-backed assets. Please be careful when trading for non-TRADE assets: make sure you first determine that the assets are backed by a reliable service. There are many unbacked, worthless assets that also trade on the network.
One non-TRADE asset that you can safely buy is BTS (BitShares). These are the native token on the BitShares network, and they are used to pay fees for various actions on the network, including placing market orders, creating new accounts, voting, etc. To keep your trading costs low, we recommend that you purchase some amount of BTS to pay for making market orders and transferring tokens.
Identity info required to use Trade-matching exchange
Unlike our instant-exchange, we are required to perform KYC for our trade-matching service. So if you have not yet authorized your BlockTrades account and you want to place trade-matching orders, you need to go to the profile page of your BlockTrades account and select "Authorize", then fill out the form to send us your identity information. For more information about how to get authorized, see: https://blocktrades.us/en/support/home/help/authorizations
After you've been authorized, you will be able to place trades on our Trade-matching exchange by following the steps below.
Create a Bitshares account to make trades
Our trade-matching exchange is located at: https://bitshares.blocktrades.us. This site is a web wallet (similar to the Hive web wallet, but with features especially for trading cryptocurrency).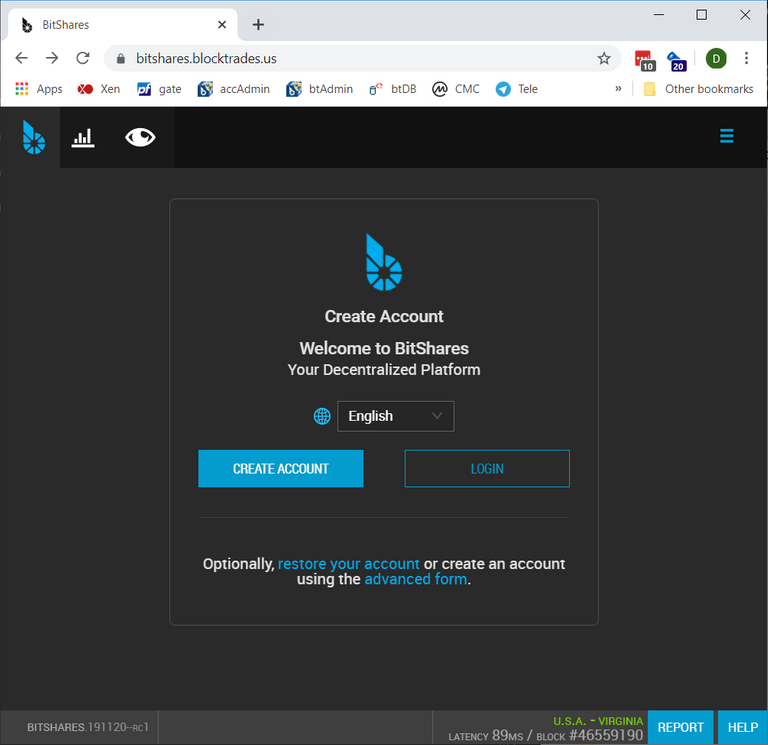 Don't forget to make a copy of your password, this is incredibly important!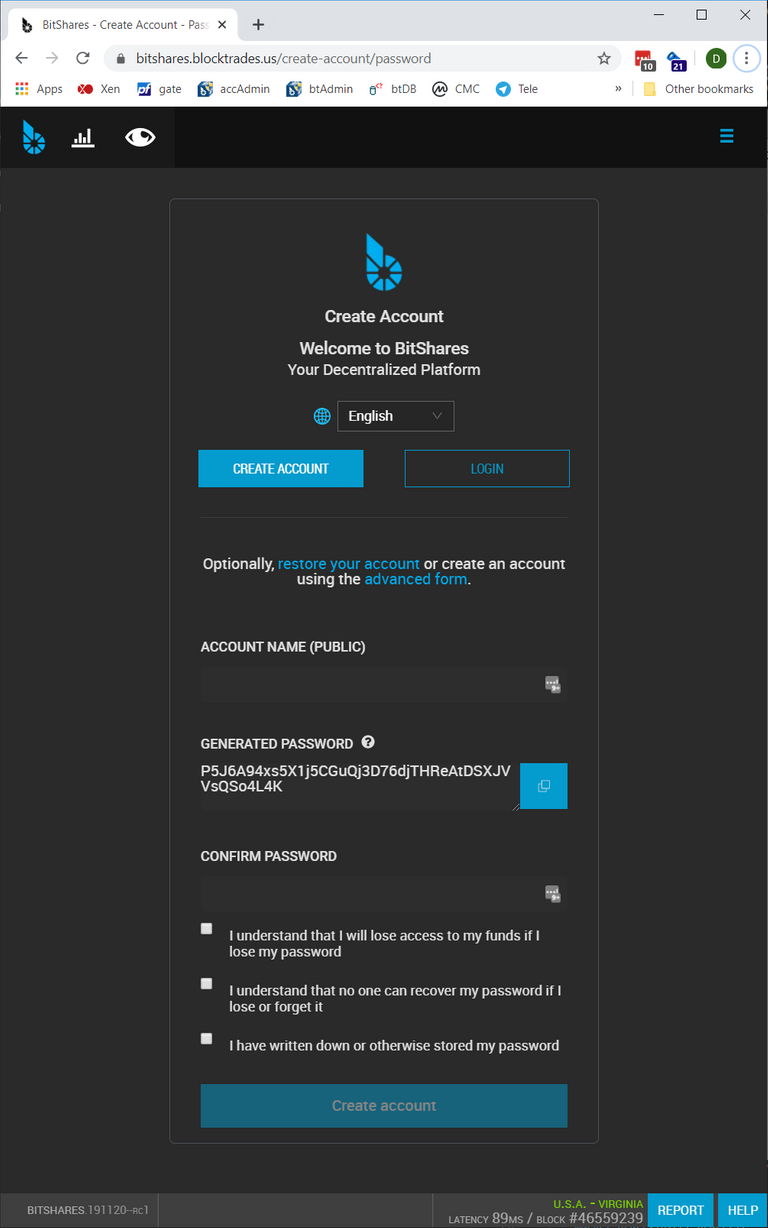 Example of depositing Hive Dollars to start trading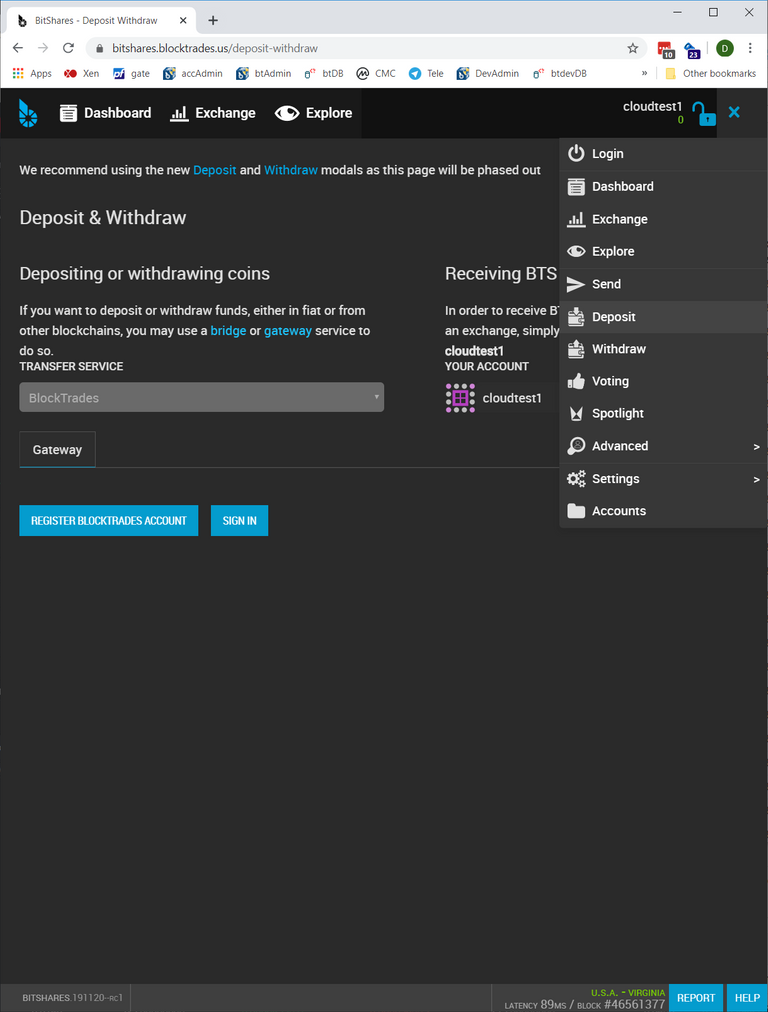 Press the sign-in button to login to your BlockTrades account: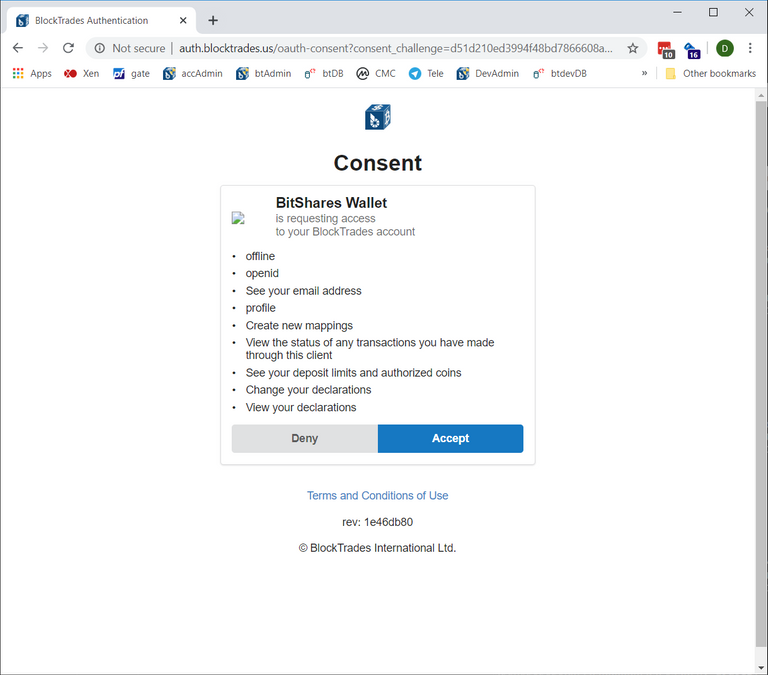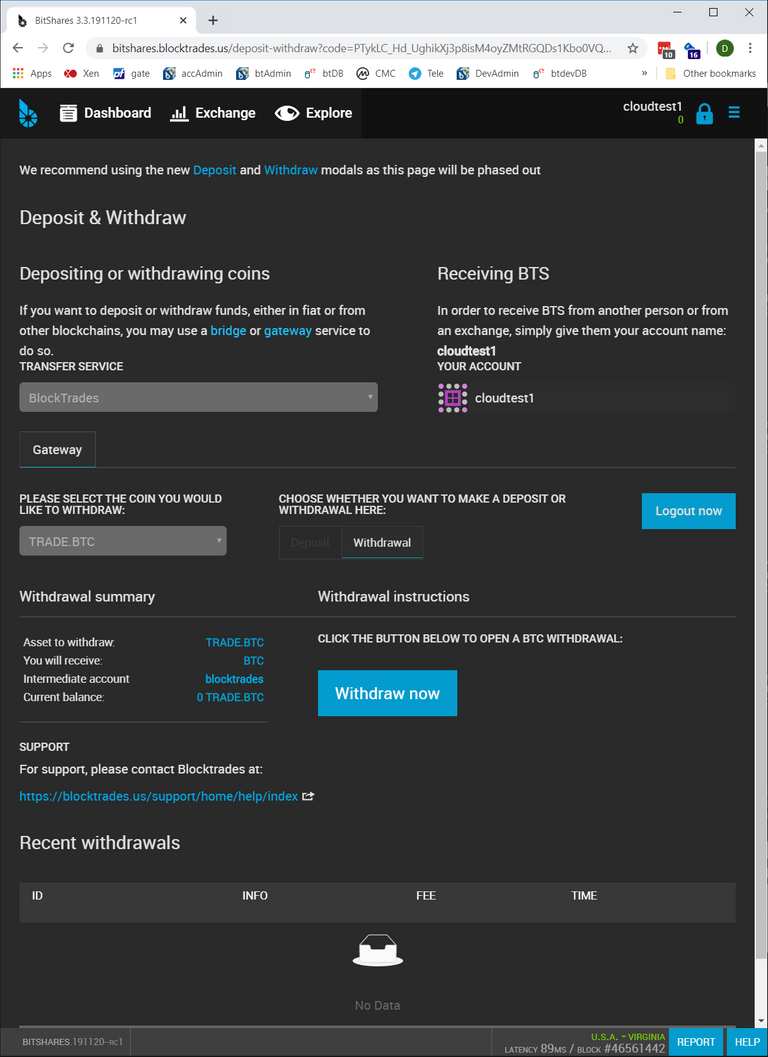 Press the Deposit button. Since this is the first time you've used BitShares with BlockTrades, you'll be asked to link the two accounts. This linking step lets us whitelist your BitShares account, so that it can buy and sell TRADE assets.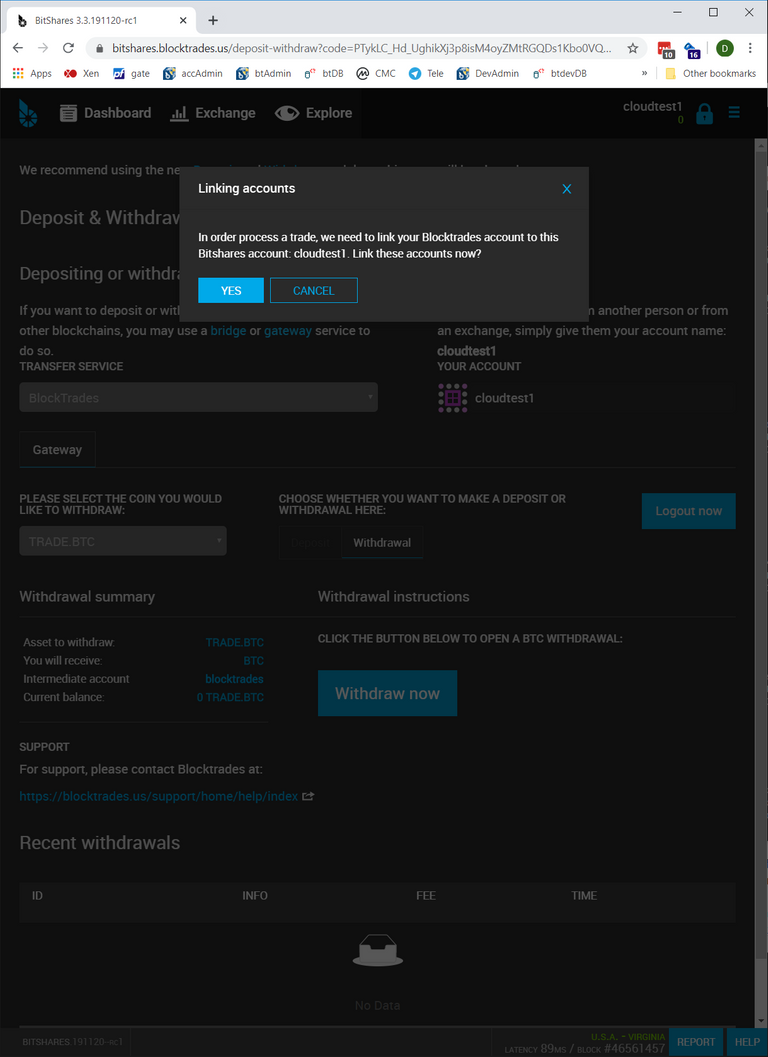 Press Yes to link the accounts, and you'll now be able to deposit Hive Dollars (HBD) to get TRADE.HBD: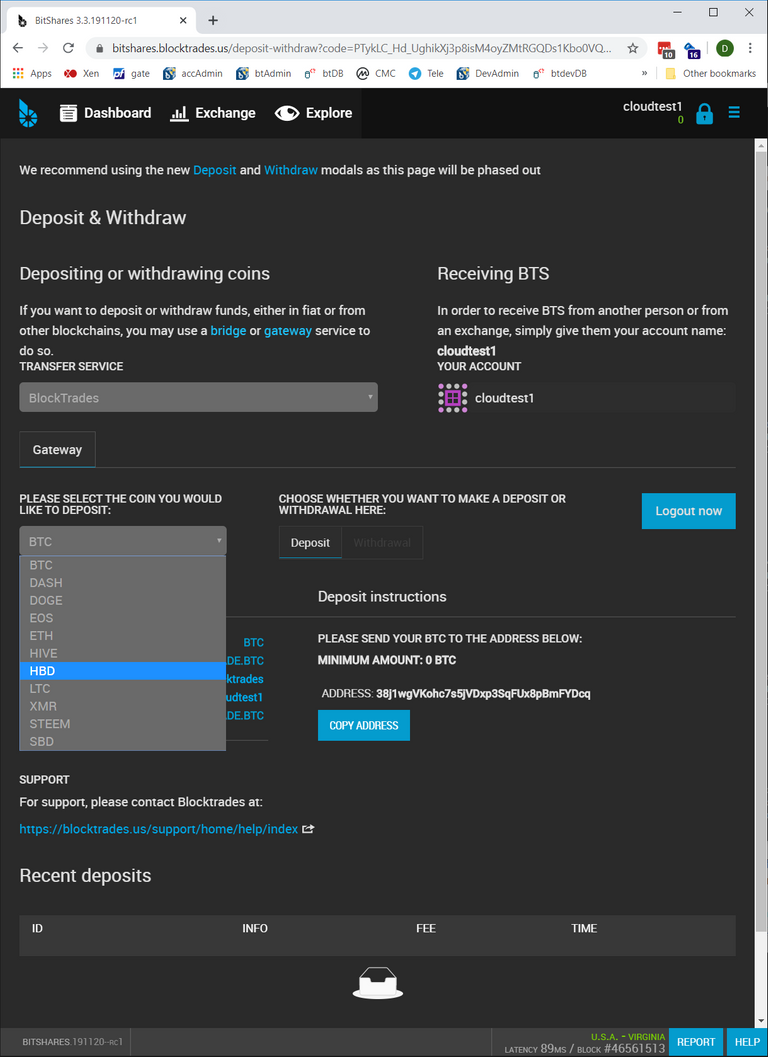 You can now deposit your HBD to the blocktrades account with the memo displayed (don't use the one in this example, use your personalized memo).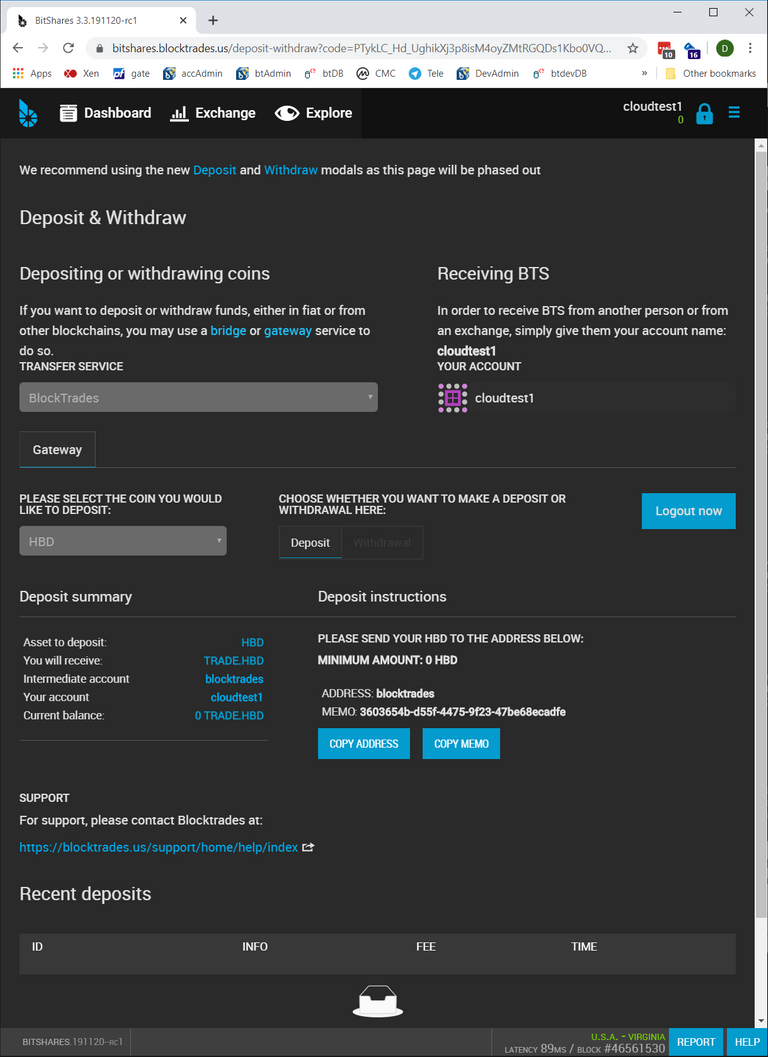 How do I place a trade from the BitShares wallet?
Go to the Exchange page to see a list of markets where you can place trades: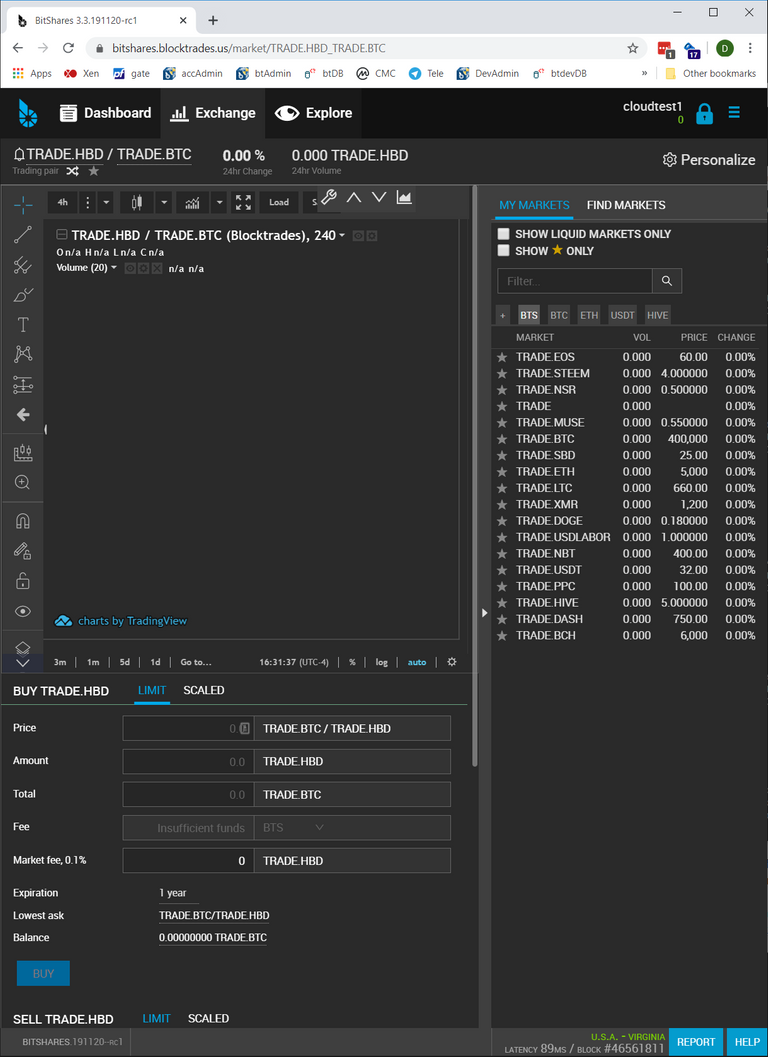 Translations wanted
If anyone wants to translate this article or portions of it to their native language, please feel free to do so!