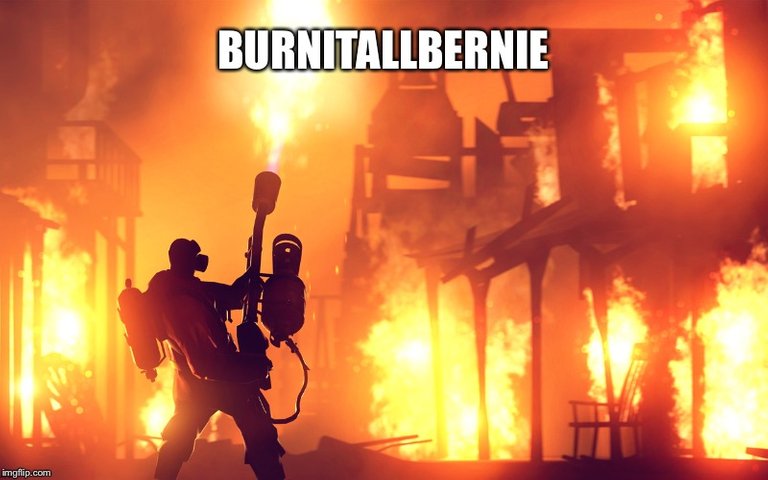 Berniesanders. Is he well? I couldn't say for sure but what is clear is that his deranged, schizophrenic, abusive, vulgar, vindictive and threatening influence stalks steem with impunity and degrades a significant number of people's experience.
He is a relentless bully and a coward.
He plays multiple personalities very well, but rest assured, it is all designed to extract what he wants from Steem, Steemit and Steemians.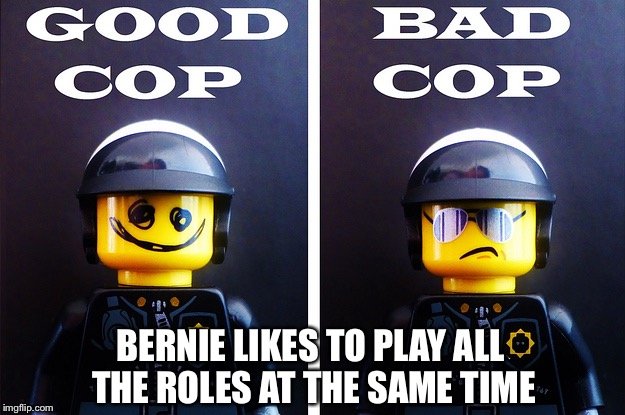 I wonder how many of you have his filthy marks on your blogs. How many of you have been visited by his vulgarity and injustice?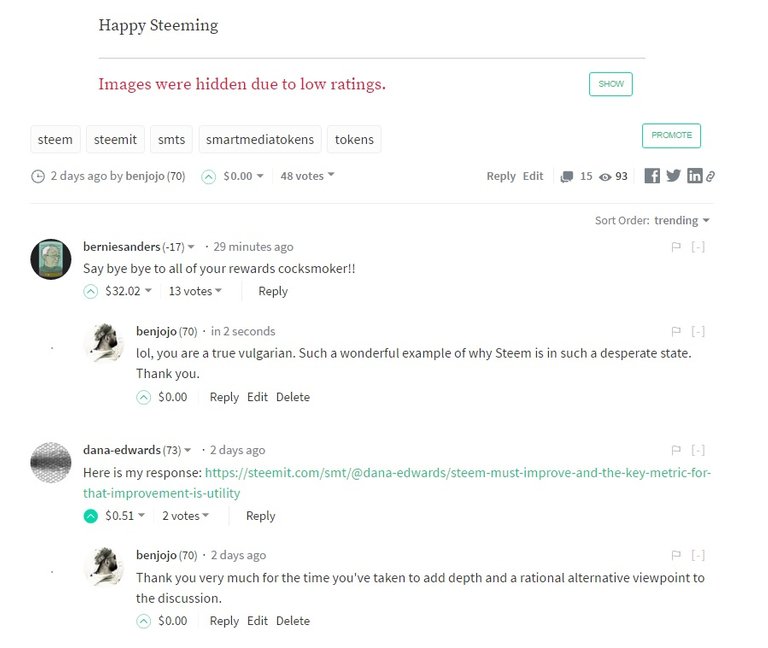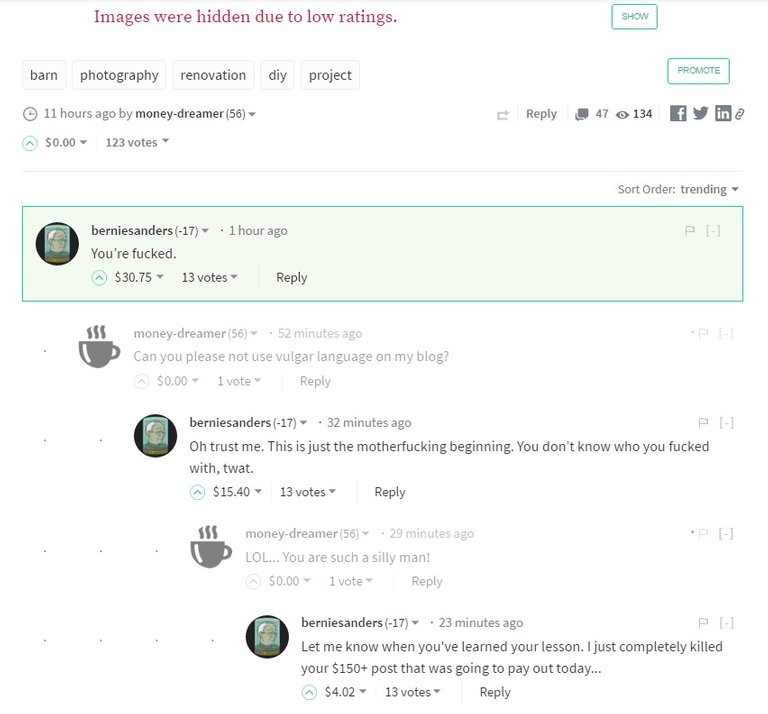 Just a couple of examples. These do not come even close to the worst of it.
He wants us to upvote one of his accounts, @nextgencrypto for witness. Granting him such would be an act of extreme masochism. He is currently 50th, I truly hope he gets no further.
As many of you know only too well, for standing up to this bully, I will almost certainly be punished. My blog that I've built and nurtured will be smeared with his filth, my future work will most likely receive the same treatment. So be it. I will risk sacrificing my blog in the hope that doing so will further raise the issue of rampant abuse on steem. I hope that together we can get Steemit.inc off of the sidelines and doing something decisive about it.
If this post is flagged into obscurity, I will continually post it day in and day out until something is done to address the rampant abuse on this network.
The best way I can think of is for Steemit.inc to commit the majority of stake they control to the task of moderating abuse (both of the reward pool and by powerful antisocial accounts,) in the hands of community elected researcher/curators who will moderate according to community derived guideliness.
Maybe we can stop the worst of burnitallbernie?
One can hope.
---
Happy Steeming