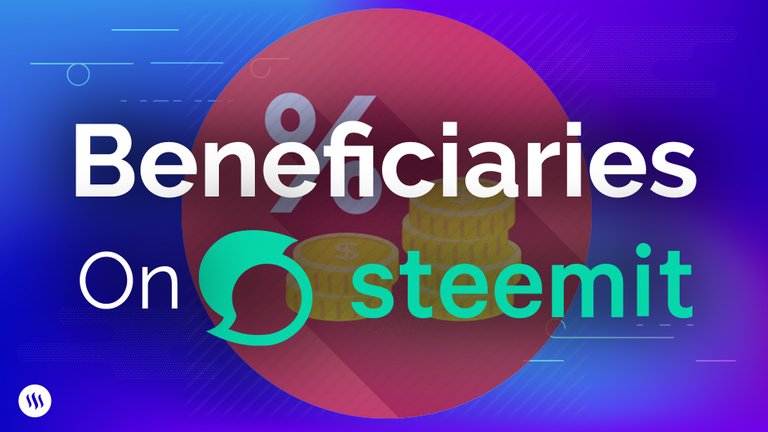 While our blockchain team has been hard at work on SMTs (the end is in sight!) and our applications team has been making rapid progress on Hive Communities, we've still been getting amazing contributions to Condenser (the open source software that powers steemit.com) from community developers.
Reward Splitting
Today we want to tell you about two such contributions relating to beneficiaries (a/k/a "reward splitting"). Beneficiaries is one of the many undervalued features of the Steem blockchain that many Steem applications are reliant on for funding. This feature enables users to direct a portion of their STEEM rewards to other Steem accounts. Applications can use this to generate revenue without charging fees, and content creators can use this feature to split rewards with collaborators.
Set Beneficiaries
Thanks to pull requests submitted by @blockchainstudio and @eonwarped, it is now easier than ever to take advantage of this feature directly through steemit.com. @eonwarped submitted a PR that enables steemit.com users to set beneficiary accounts and the percentage of their rewards they want to direct toward those accounts. You can set as many as 8 beneficiaries through the UI.
To set beneficiaries on a post, select "Advanced settings" when you are creating your post.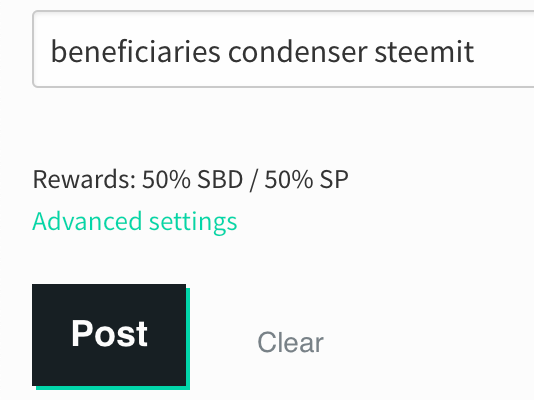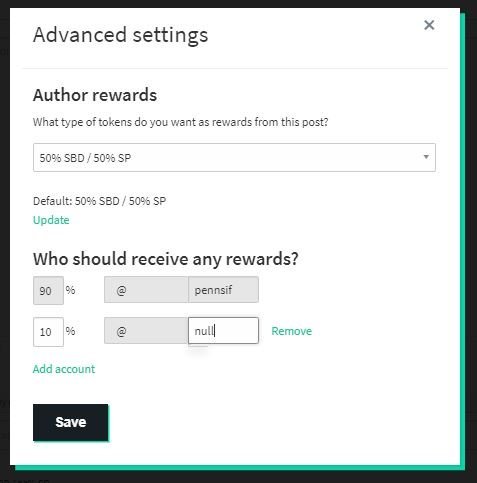 View Beneficiaries
@blockchainstudio submitted a PR that enables steemit.com users to view the beneficiaries information that was set on any particular post below the payout information
Steem.DAO Funding
Beneficiaries can be used for two other important purposes; funding the Steem.DAO and reducing the token supply. Because the Steem.DAO is technically just an account on Steem, by setting @steem.dao as a beneficiary on your post, you can send a percentage of the rewards you earn on a post directly to the Steem.DAO to help fund great proposals. Rewards sent to that account via beneficiaries will automatically be converted to SBD.
Burning STEEM
If you wish to simply "burn" a percentage of your rewards, thereby lowering the total amount of STEEM in existence, you can simply set @null as a beneficiary. @null is a special account on Steem that no one owns or controls. Any funds sent to @null are removed from the token supply.
Steem Feature of the Week:
Human-Readable Account Names
These features also highlight one of the other undervalued features of Steem which are human-readable account names. On other blockchains utilizing these features would require using wallet addresses which are just random strings of letters and numbers.
Human-readable accounts makes it easy for ordinary users to interact with blockchain accounts by making it easy to remember and input addresses. This is only one of many unique features of Steem that are critical to making blockchain technology accessible to everyone and onboarding the masses.
This feature is now live in production, so don't forget to set some beneficiaries on your next post!
The Steemit Team