#BeerSaturday 254 means west coast drinkin'!

Source: https://www.pinterest.pt/goldensaintbeer/ with a little Zeke design on top.
I became a beer blogger naturally due to years I have spent brewing for myself, working with breweries on their technology and marketing, and the decades spent imbibing. Hence, the self-decreed title of the #Blockchain #Beerologist and I am cranking up my Beerology game this year.

For week 254, I am like Everclear: (Thirsty) and dreaming of the west coast.

Shorty O' the Week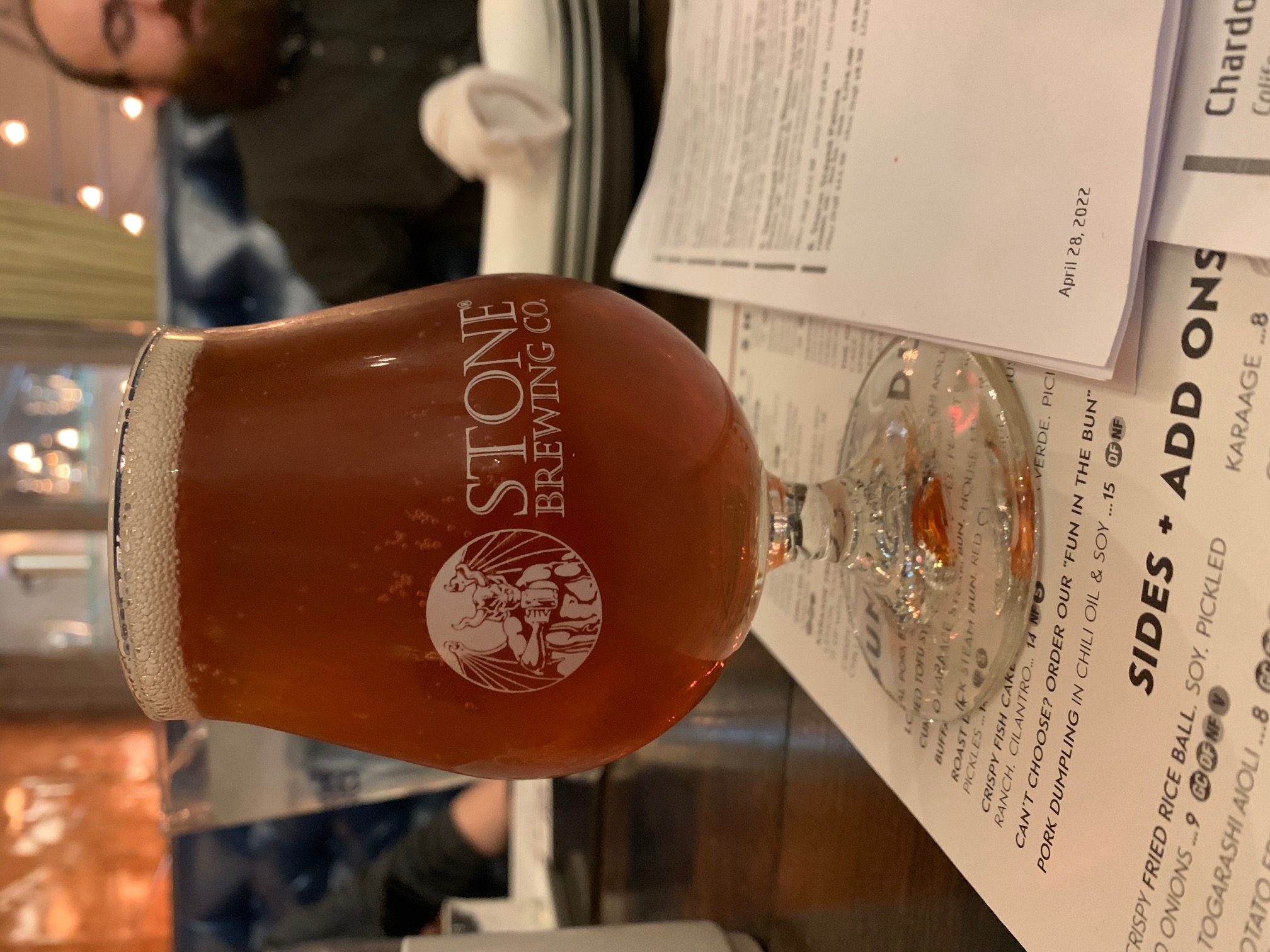 With Covid behind me, it was time to head out for a social pint which are among the best kind. One of my favourite places to consume a social beer is at
https://mercerhall.ca
https://www.mercerhall.ca/
which has become a world class beer hall in the last few years. This exotic beauty is Stone Hazy IPA from Stone Brewing
https://www.stonebrewing.com/beer/year-round-releases/stone-hazy-ipa
from California.
Not many California beers up in these parts so it was a treat to discover a new brewery and a beer that was a deliciously refreshing citrus bomb.
Pacific Dreams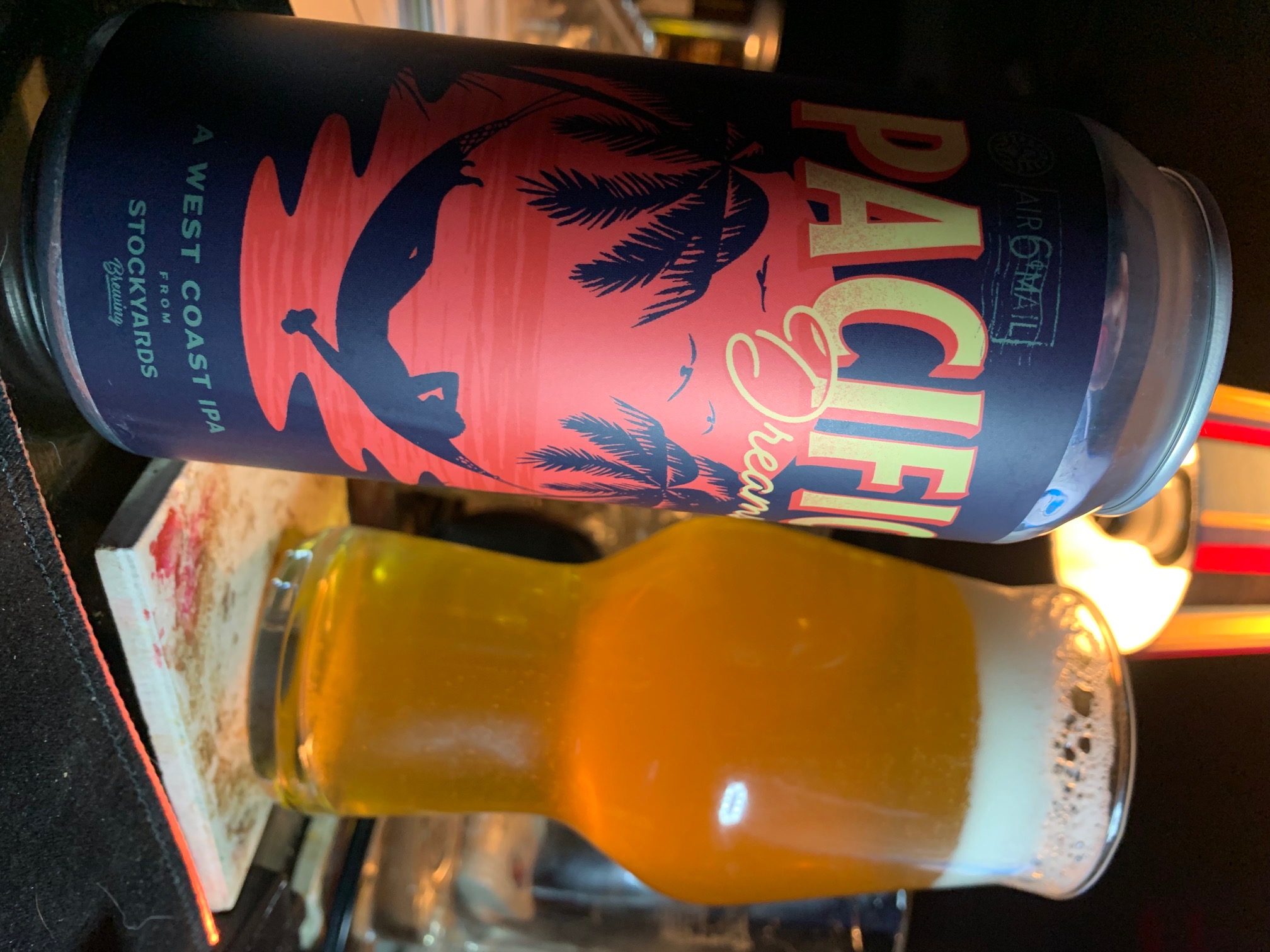 I have been on a kick the last couple months with Stockyards Brewing
https://www.stockyardsbeverage.co
who are just hipster enough to have to call themselves a beverage company to be cooler than the rest. Still, the IPAs I have had over the past while, that seem to be making it regularly onto the shelves here an hour and a half away, have been good! So, another West Coast IPA to try from them fits the bill perfectly.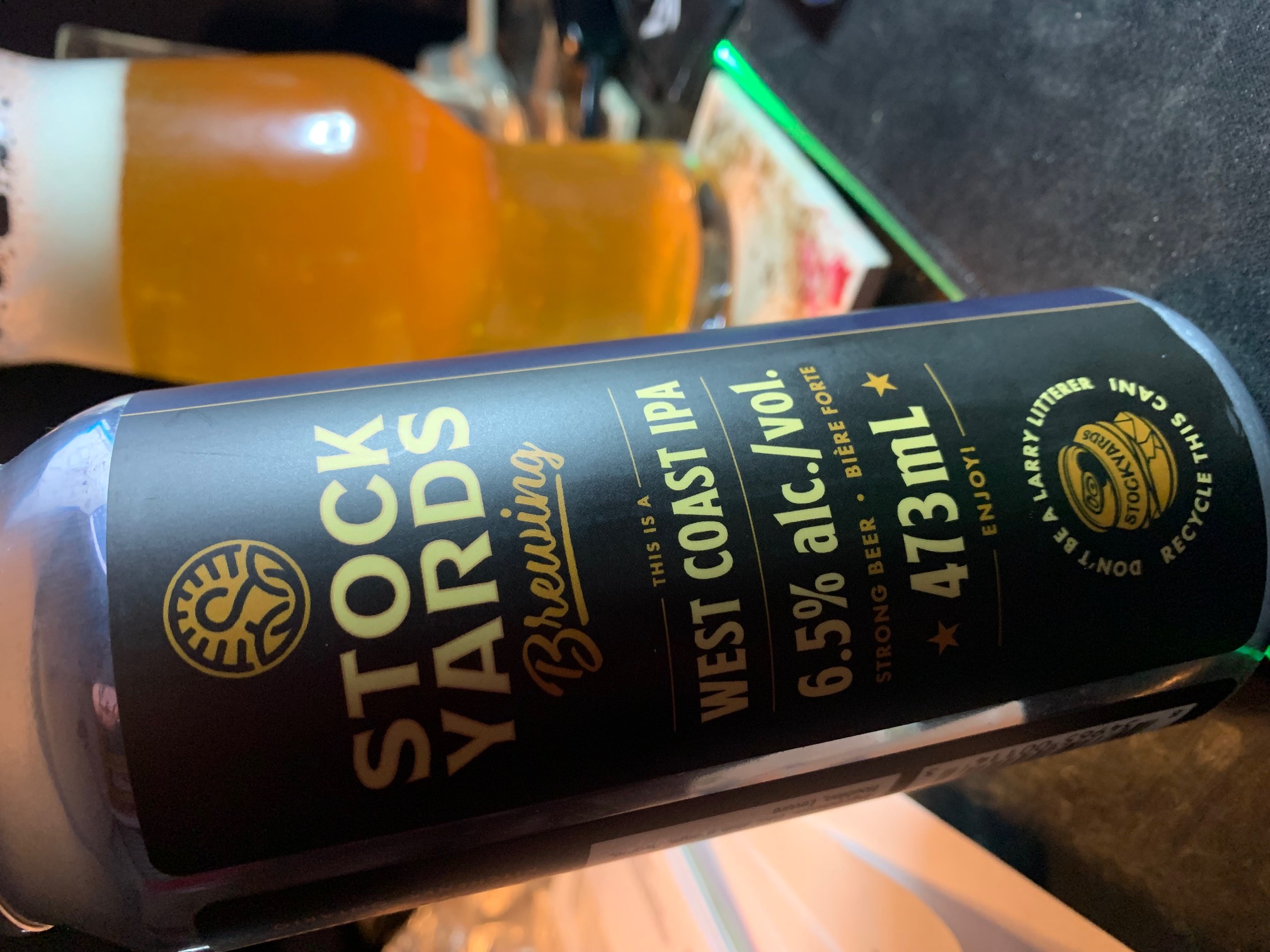 Pacific Dreams
https://www.stockyardsbeverage.co/product/pacific-dreams-west-coast-ipa/3992?cp=true&sa=true&sbp=false&q=false
continues the west coast though it is not from California like the pint o the week. It is a west coast IPA in style but Toronto in origin. The description on their website reads
"A West Coast-style wonder that's double dry hopped with Centennial and Citra, lending flavours of lemon, grapefruit, and resinous pine. Trust us when we say this is definitely what dreams are made of."
They might have had me at Citra as I love that hop but double dry hopping resulting in those dry yet fruity flavours really made for a solid and fantastic beer.

Daydreaming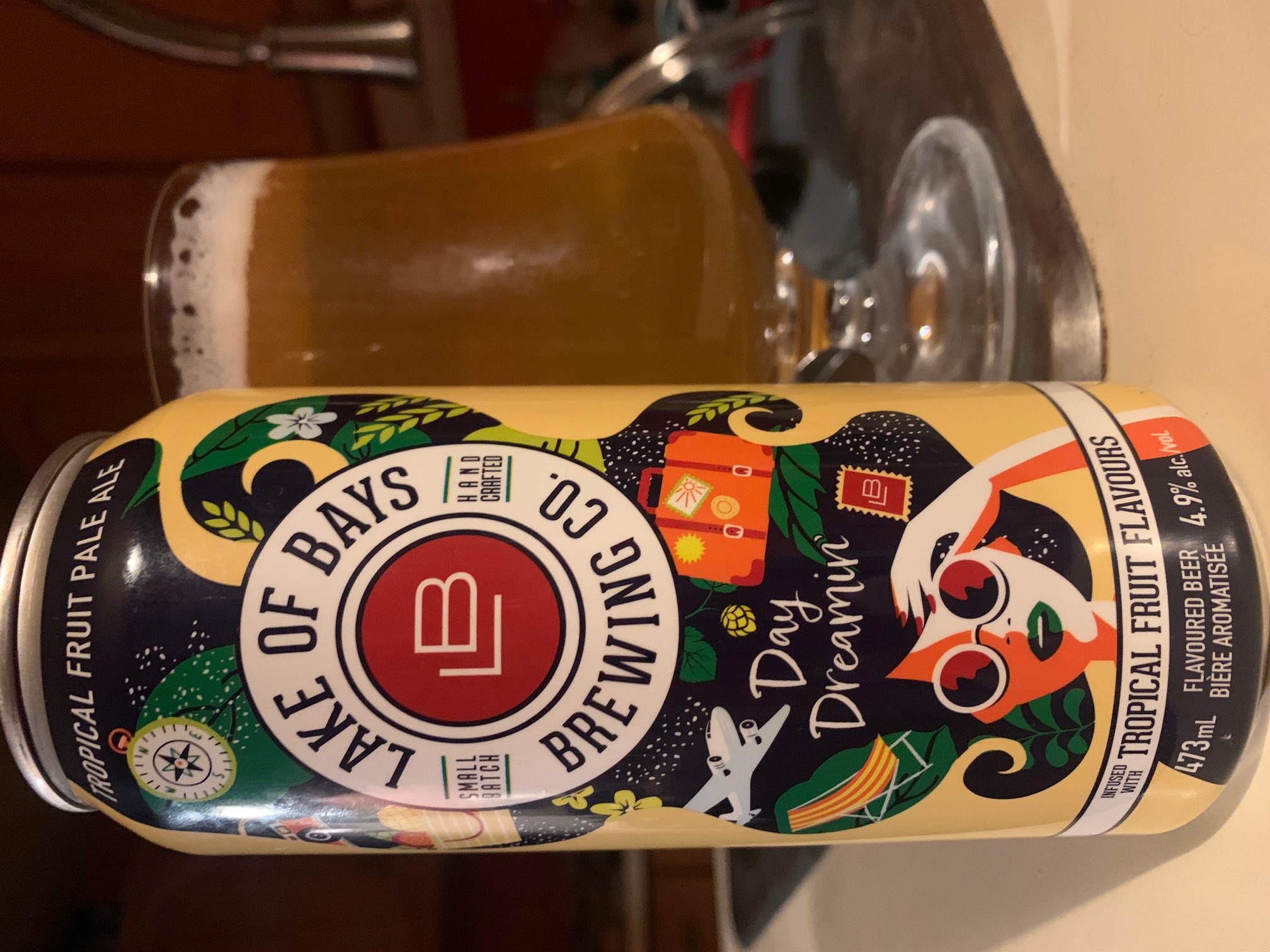 Lake of Bays Brewing Company
https://lakeofbaysbrewing.ca/
really has done a good job from humble beginnings in the IPA game. From mediocre brews that whimpered
Me Too!
to a recent barrage of great IPAs and bold design, I was happy to see yet another new pale ale on the shelf from them. Especially one that matches with our California Dreamin' theme this week.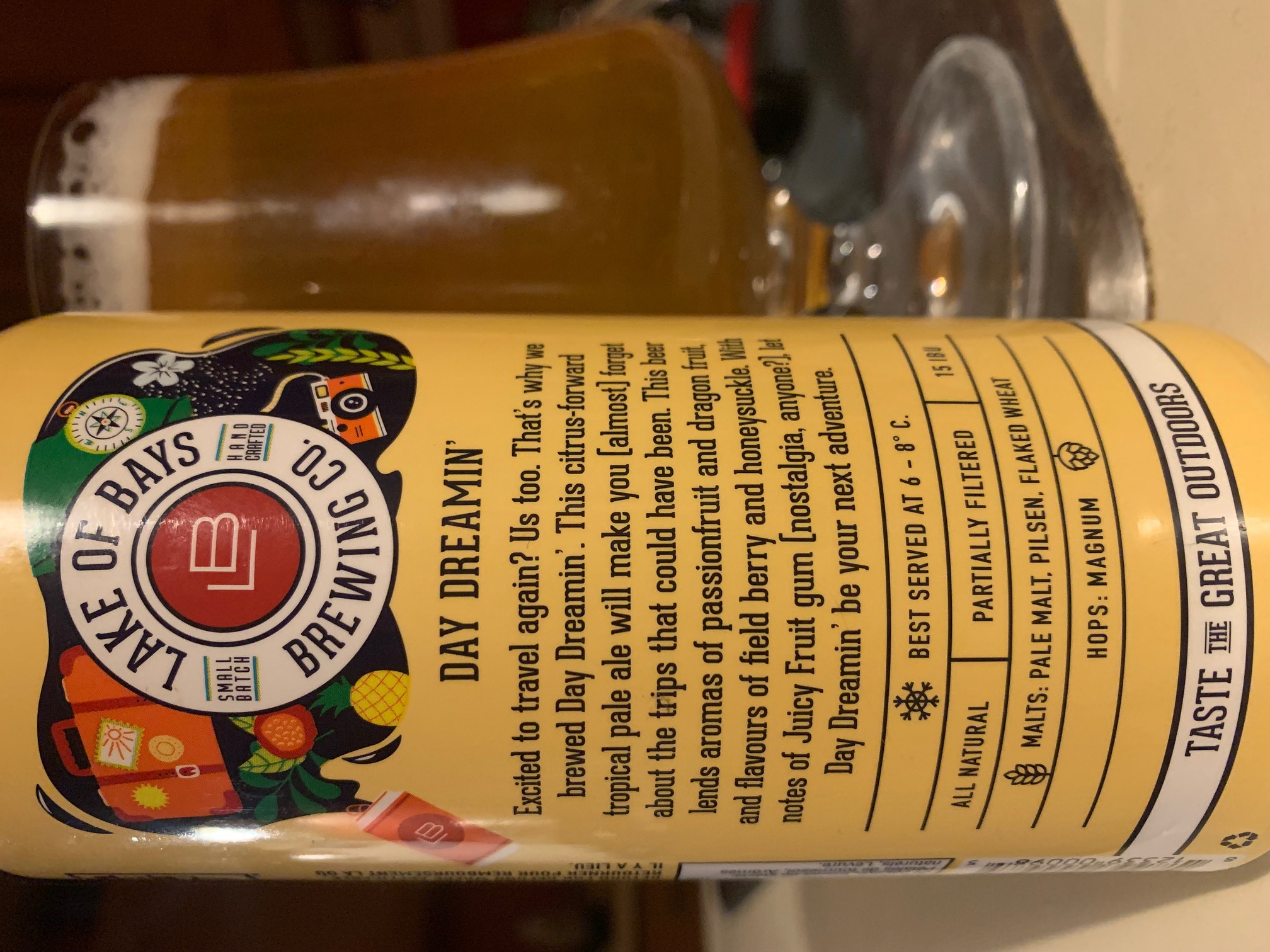 Day Dreamin'
https://lakeofbaysbrewing.ca/beer/day-dreamin/makes
excellent use of the back panel with more eye-catching art, and ingredient chart, and a nice story that sums up the last couple years of little travel and how this beer fits into that story. I am not sure about tasting the great outdoors but the standard mention of bullshit fruit (wtf is a dragon fruit, passionfruit and field berry to a Canadian?!?) and a little flaked wheat for a smooth texture is promising.
Turns out to be another tasty beer with under 5% alcohol (ABV) and modest Magnum hop taste. These lighter beers (relatively) are perfect for summer when there are thirsty activities to enjoy and you don't want to get all smashed up on 7% IPAs while your buddies are chugging their piss light ultra.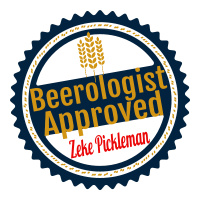 Lake of Bays gets the seal of approval for yet again fooling me into believing I was purchasing an IPA and not being let down by a lighter beer as this has plenty of taste. As I prepare my tactics to convert @davedickeyyall from newspaper beer into a craft beer lover, this may play a part. Smokem if ya gottem!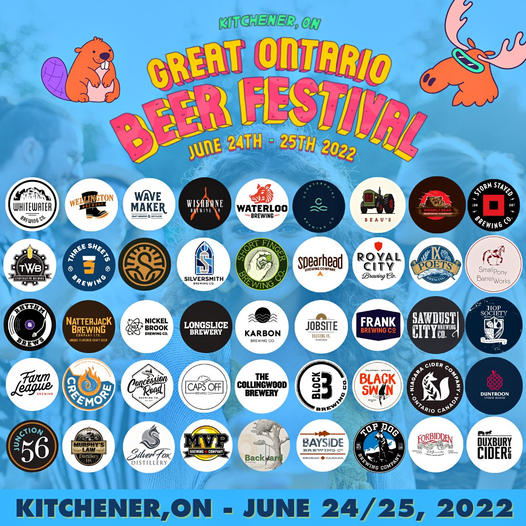 Here's to the return of Beer Festivals!
254 consecutive weeks of #Beersaturday and we are still going strong in the longest drinking session in recorded history. Any season is beer season so hit up https://hive.blog/hive-187719/@detlev/yeaahhh-beersaturday-week-254 for this week's #beersaturday post, grab a pint, and join in the fun with a beer story of your own. Don't forget to stack !BEER tokens so that you can get rich and play the Beer King games every week here https://friends.beersaturday.com/hive One day I will be the BEER KING!
This week of #BeerSaturday, I like to invite my new friend @samsmith1971 who might tell us a tall tale over a few beers. Write a post about beer with min. 3 pics in any language.
Cheers to our global family of beer-drinkers!!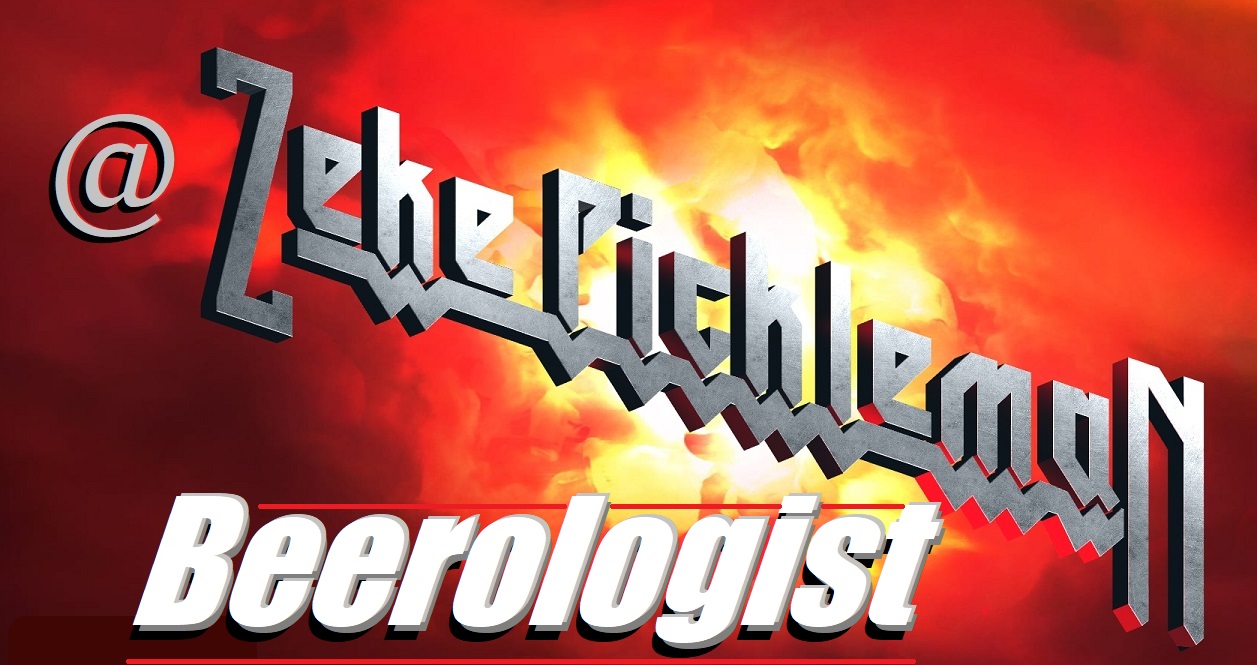 JOIN US ON DISCORD
SUBSCRIBE TO THE LIFESTYLE LOUNGE COMMUNITY HERE
JOIN US ON TWITTER

I am honoured to curate for:



Any West Coast beers where you are?