#BeerSaturday is at week 236 which brings us stumbling carousingly into 2022!


Source: https://www.pinterest.pt/goldensaintbeer/ with a little Zeke design on top.
I became a beer blogger because of the years I have spent brewing for myself, the breweries I work with now on their technology and marketing, and the decades spent imbibing combine for the self-decreed title of the #Blockchain #Beerologist.
For week 236, I shlurp a new shorty, sample a saison, and tussle with Tesla

Shorty of the Week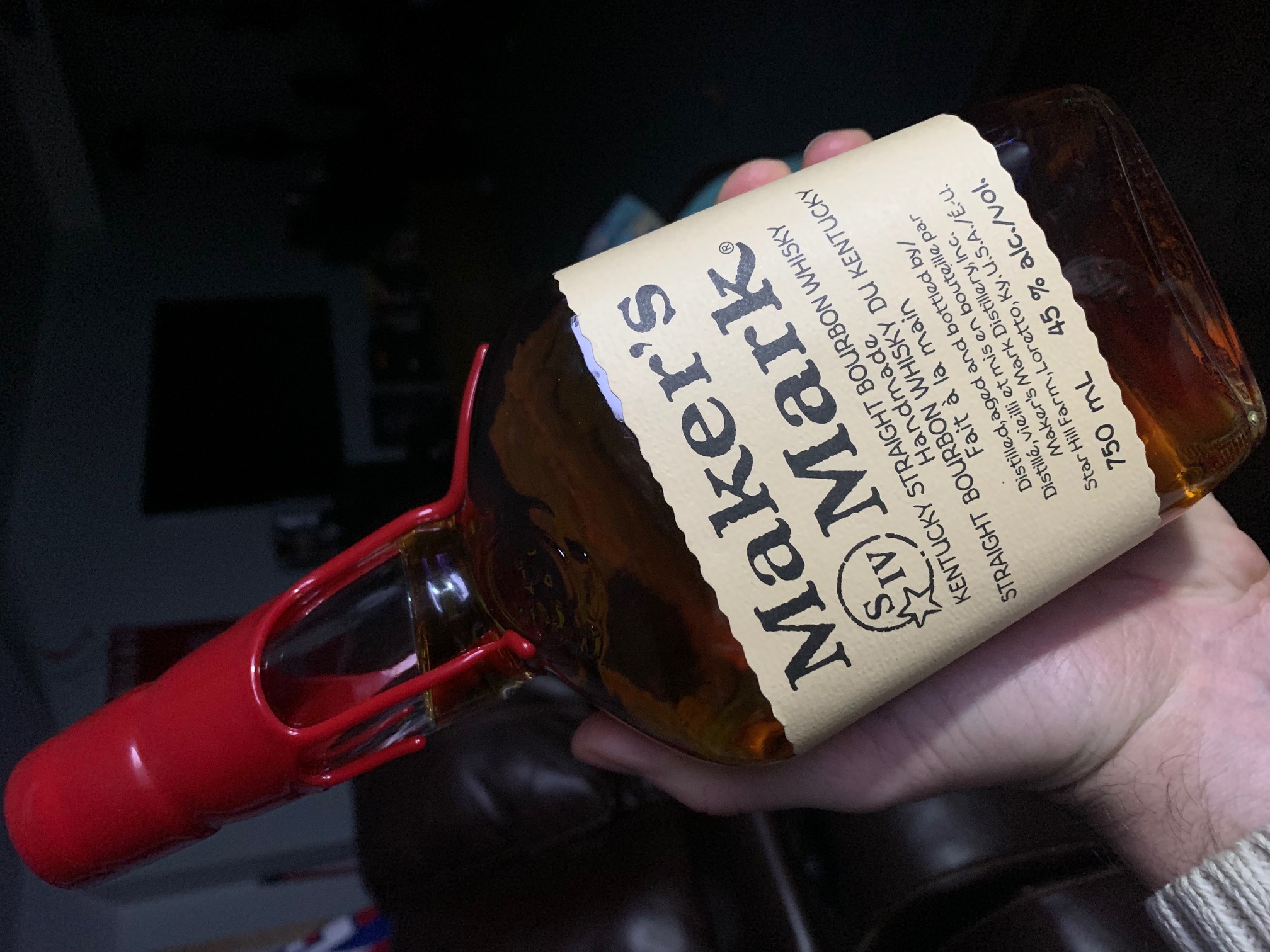 Generally, the shorty of the week is a handful of short/355ml cans of IPA or one-off seasonal brew I keep in the fridge for a change and when a pint is a couple sips too many. Trust me, it happens! You know what else happens? You can get beered out and love a change. That is what happened this week.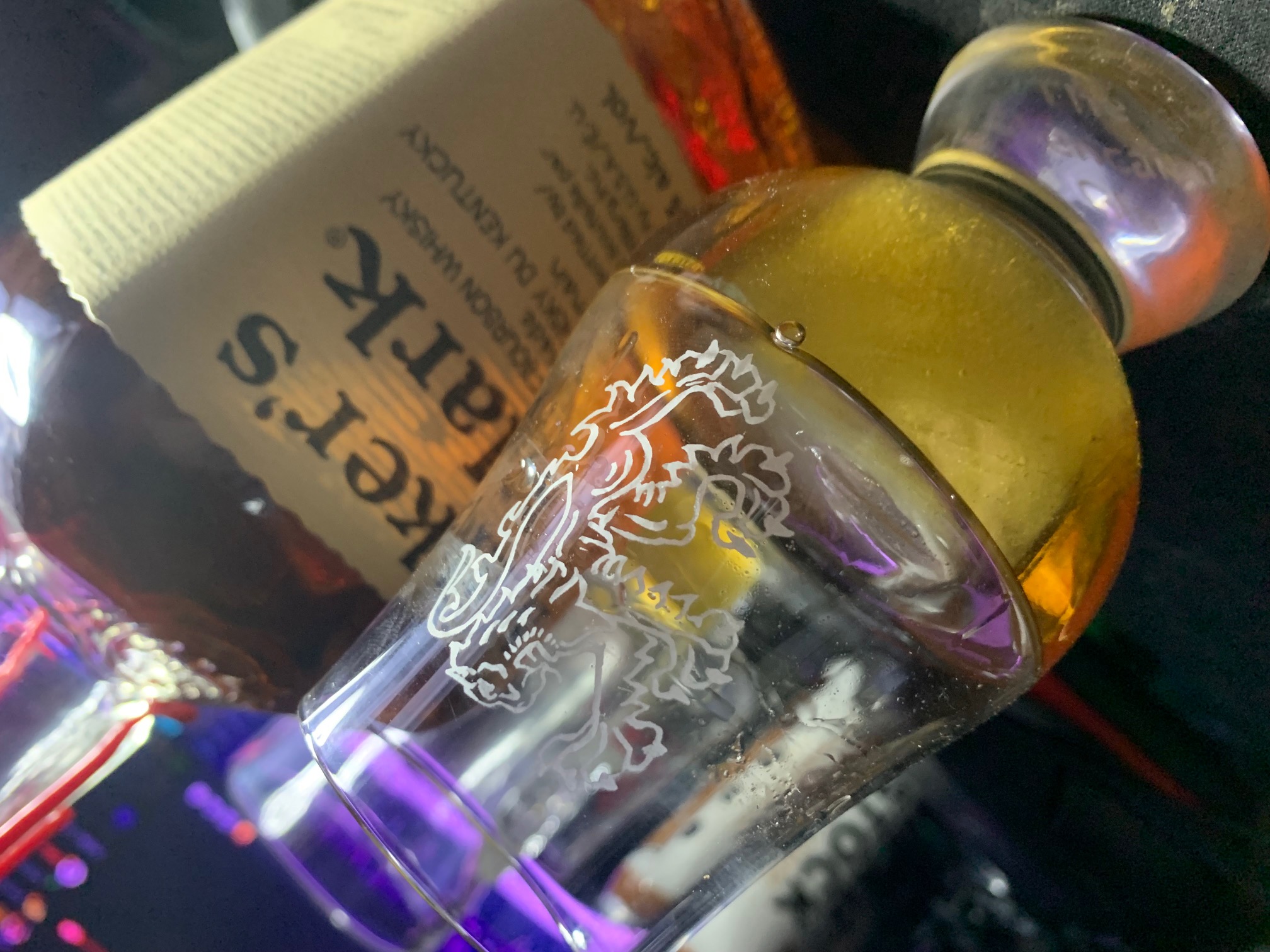 Turns out Santa left a little something special from Kentucky on the mantle for me and I had to give it a sampling! I have had Maker's Mark
https://www.makersmark.com/
in the past and have even toured the distillery in Loretto Kentucky...which I would encourage everyone to do at least once. I like it neat, with a bit of ice or even in a cocktail like an Old Fashioned
https://www.allrecipes.com/recipe/162397/classic-old-fashioned/
or Bourbon Sour
https://www.foodrepublic.com/recipes/bourbon-sour-cocktail-recipe/
. Here, I have it with a single square cube in my Glencairne glass which is my preferred vessel for maximum nose and taste. The good thing about a bottle of bourbon is that it lasts quite a while with me and is a special treat each time.
Oh, and I lied. It is impossible to get beered out. I have tried a couple decades to no avail.

'Tis the Saison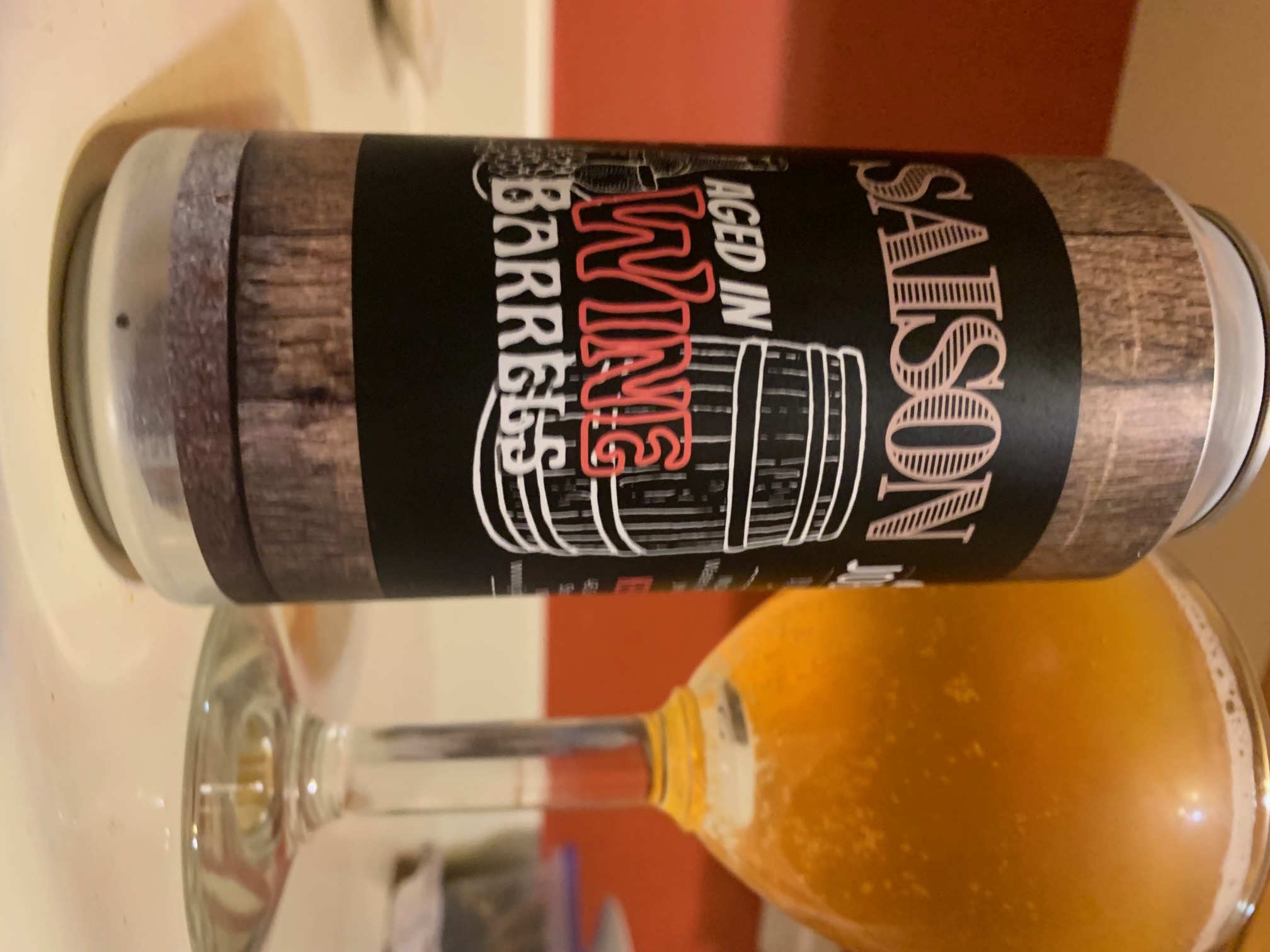 Jobsite Brewing
https://www.jobsitebrewing.ca/
gets regular attention on Zeke's Sweet Hops because it is local, run by great guys, and the beer is damn good. Plus, they have wood fired pizza when you visit and popcorn for the kiddos to munch on. There have been shorties and limited runs before but not like this one. While their game is Ales and stouts, I leap at the opportunity to taste something way out there and this is one of those.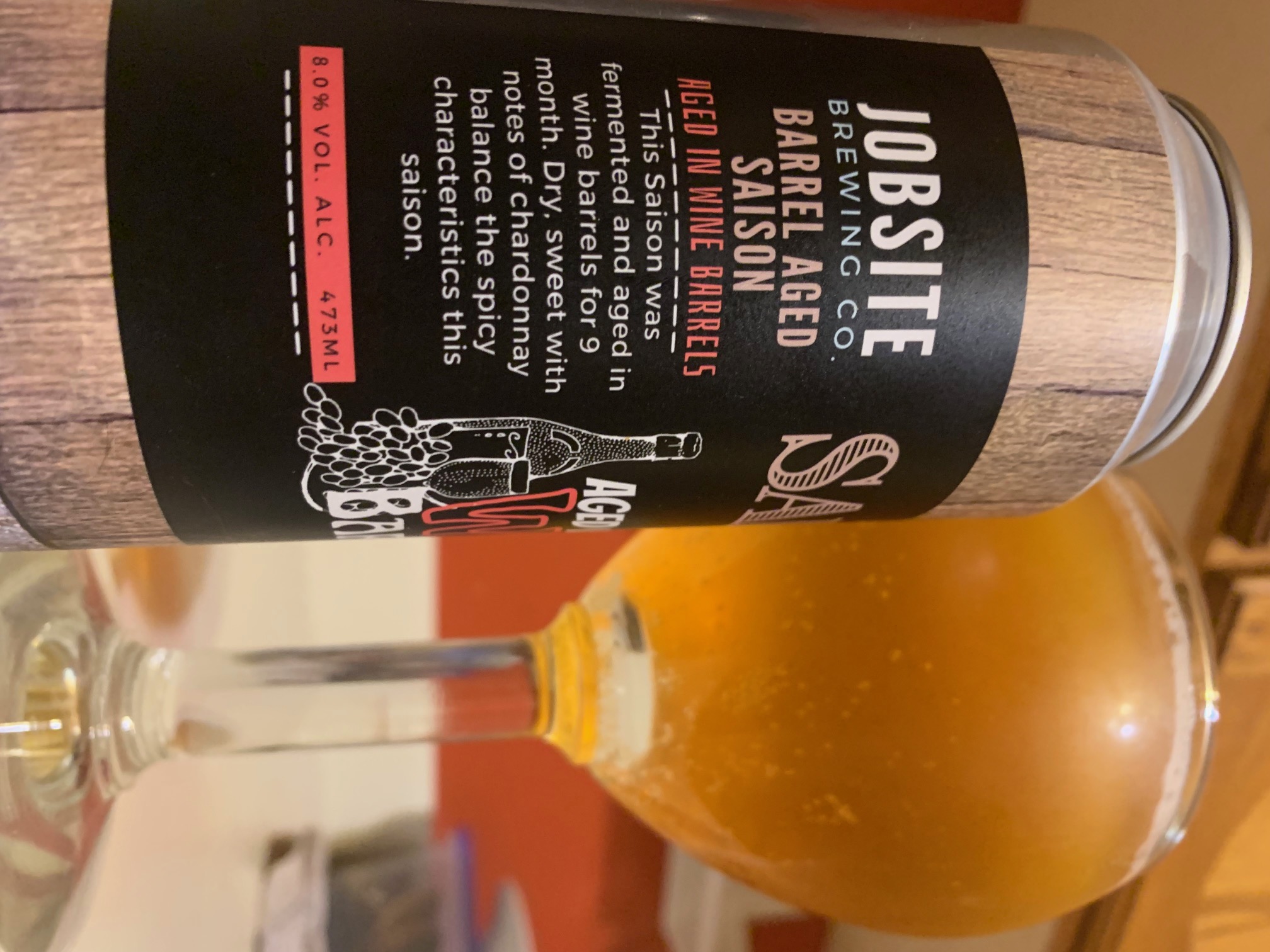 This Saison is Aged in Wine Barrels appears to have come and gone but you can check out their other brews here
https://www.jobsitebrewing.ca/buybeer
I was ready for different, strong, and was hoping for something goofy to spice up the blog. Only thing goofy is the typo on the label and anyone who guesses what it is in comments gets a !BEER
So this was not only aged 9 months in a wine barrel, it was also fermented there which I have not seen before. Nice touch. How did it taste? You can see I poured it into one of my fancy stemmed beer glasses and it actually looks a little like an aggressively poured wine with the thin head. I was watching a show while enjoying this and was snapped back to reality more than once when I looked down to see whether I was drinking a chardonnay. It probably wouldn't taste so much like one if you compared it directly to the wine but my IPA palate was repeatedly surprised by how neat it was.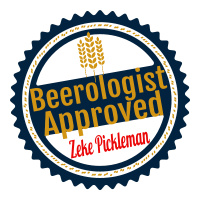 Strong and different and yummy are my kinds of beer! Well done Jobsite!

Tesla's Revenge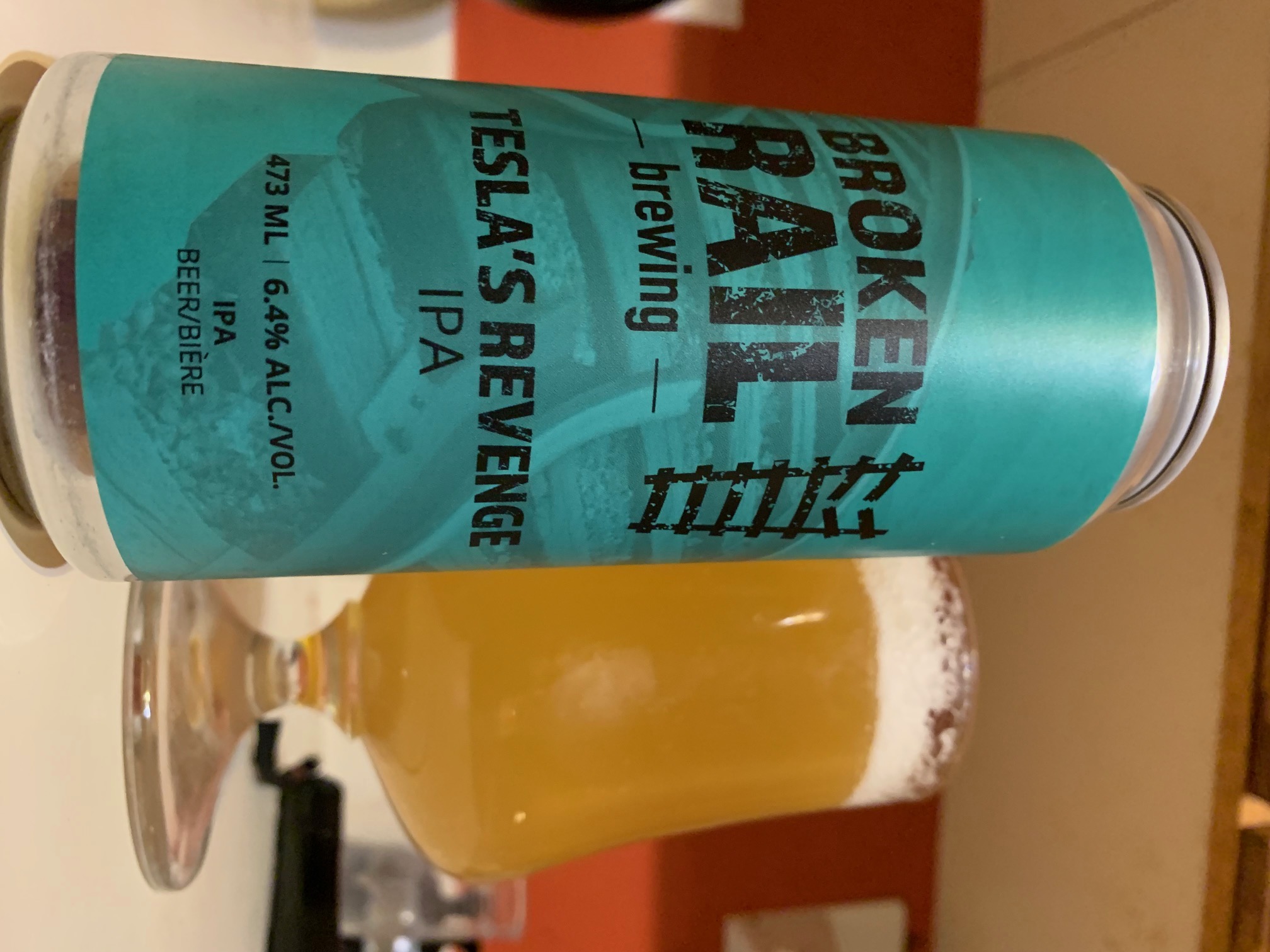 I have visited Broken Rail Brewing
https://www.brokenrailbrewing.ca/
a few times before and even featured their Double IPA on the blog while camping. Despite being pleased at the social media engagement and their subsequent visit to the Hive blockchain to check out the report, I was putting the cart before the horse when not reviewing their core IPA first.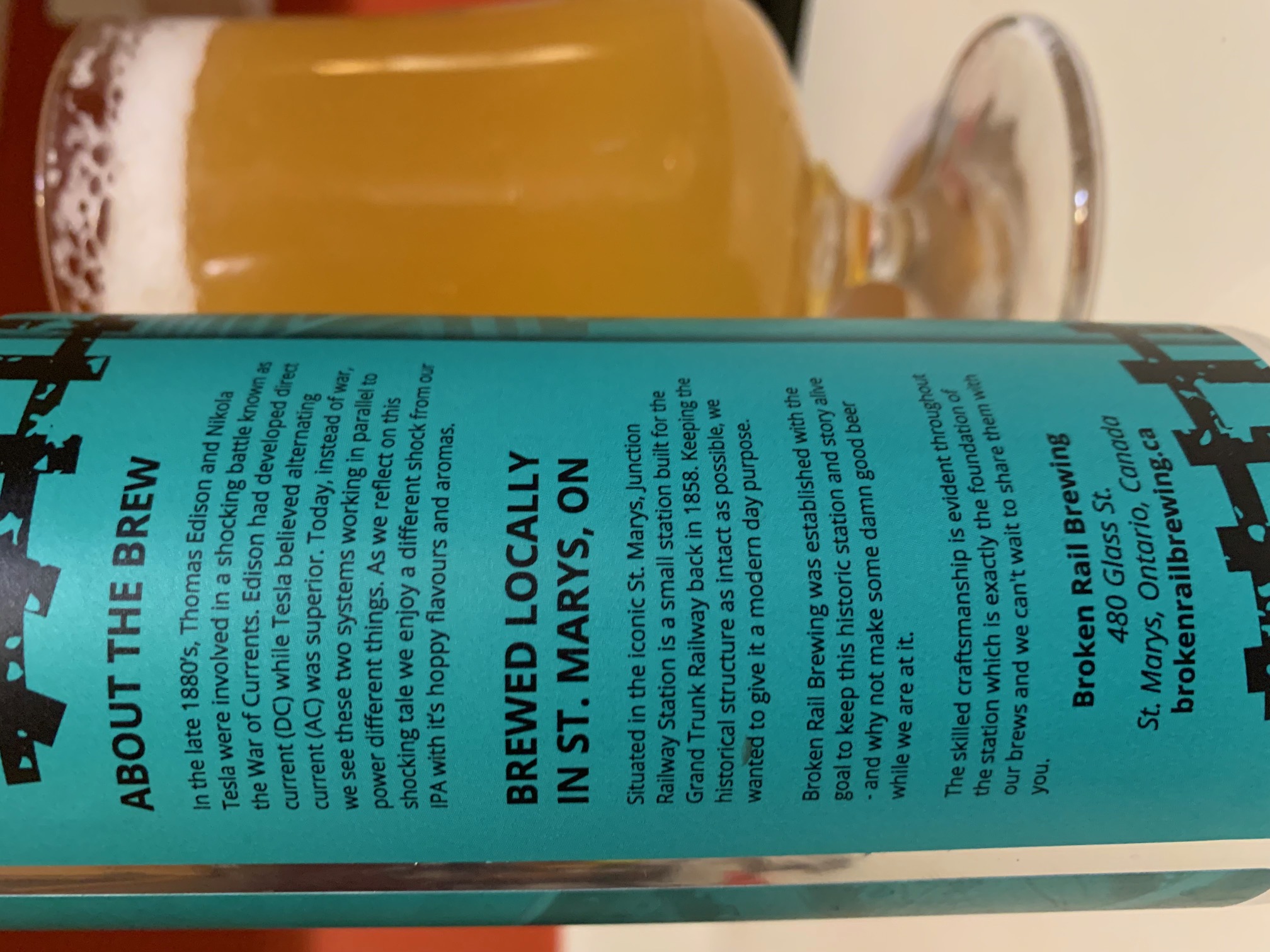 They take a lot of Edison and Tesla for the lore behind their brews as Edison reportedly spent years in our area. Tesla's Revenge IPA
https://www.brokenrailbrewing.ca/our-brews
is loosely connected in that the innovation Edison and Tesla made with alternating and direct currents. Electricity is indeed shocking and so is the strong taste of this hoppy IPA. Did the mean happy?
The beer itself is solid and even holds up well among other regional IPAs. I will have to compare it head to head to see how it stacks up directly with the others. Otherwise, I think there is one last one from the 6-pack in the fridge and I will crack that sonovabitch open right after I hit submit.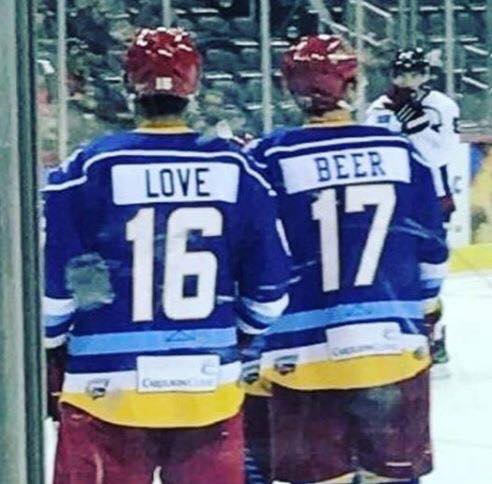 I would like to have these guys on my team!
236 consecutive weeks of raising a glass with @detlev and our global crew of drinkin' buddies brings us to the triumphant dawn of 2022! Talk about consistency and a smattering of beer gut! Hit up https://hive.blog/hive-187719/@detlev/new-years-beersaturday-week-236-celebrate-2022 for the weekly #beersaturday post, grab a pint, and join in the fun with a beer story of your own.
This week, I am again inviting my new friend @seaspect who could probably use a beer after all that adventuring. Minimum 3 pictures, any language!
Cheers to our global family of beer-drinkers!!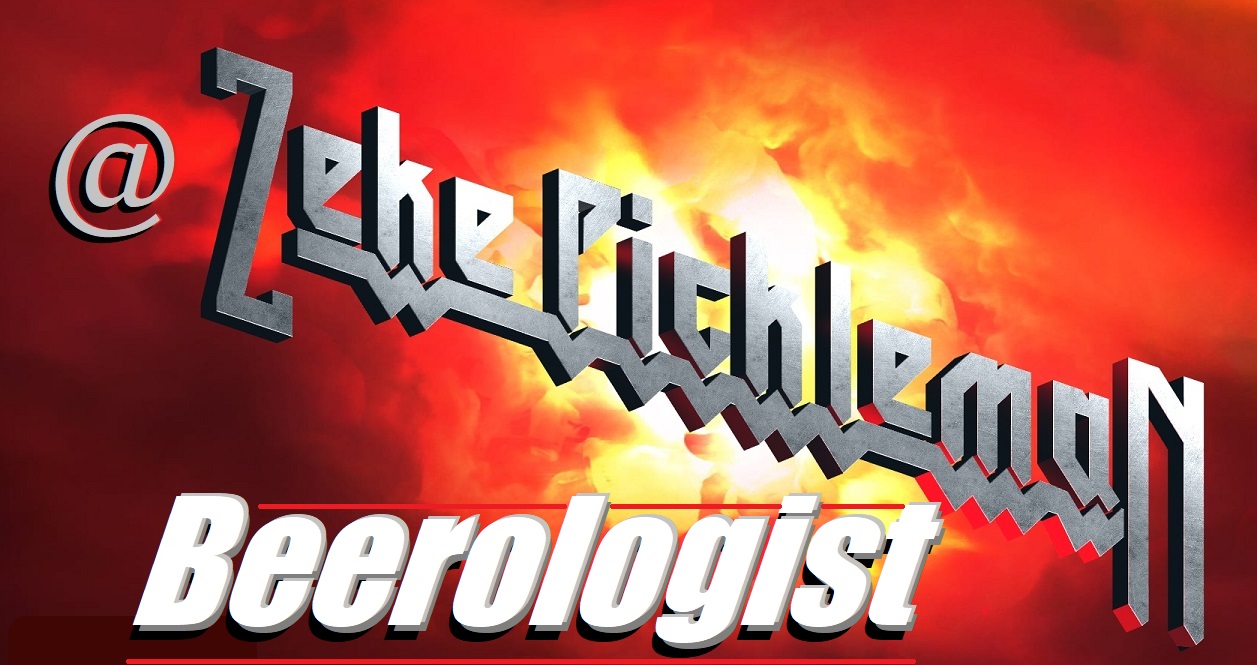 JOIN US ON DISCORD
SUBSCRIBE TO THE LIFESTYLE LOUNGE COMMUNITY HERE
JOIN US ON TWITTER

I am honoured to curate for:



Can you spot the Jobsite typo?!