The Catfish Ale by NieuwBrew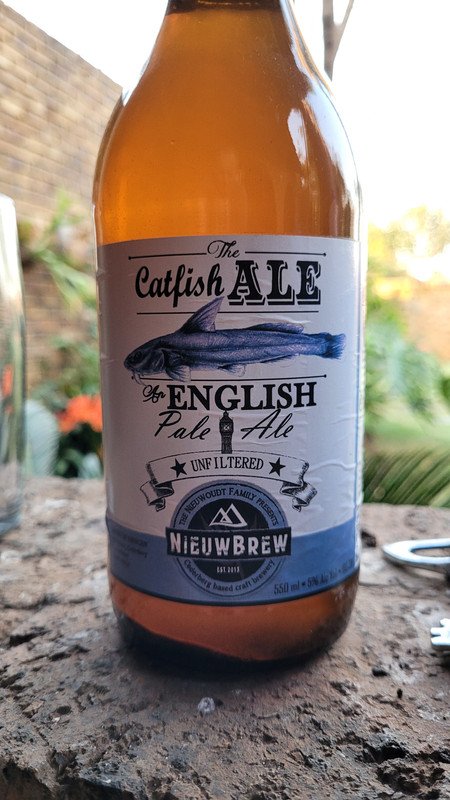 I was going through my photos to find something to post about. I found this beer, but thought that I have already posted about it recently. This was however not the case, the beer I was thinking about was from the same brewery, but it was named StubbyHead Stout, and it also had a fish on the label!! (I posted about the StubbyHead Stout 10 days ago)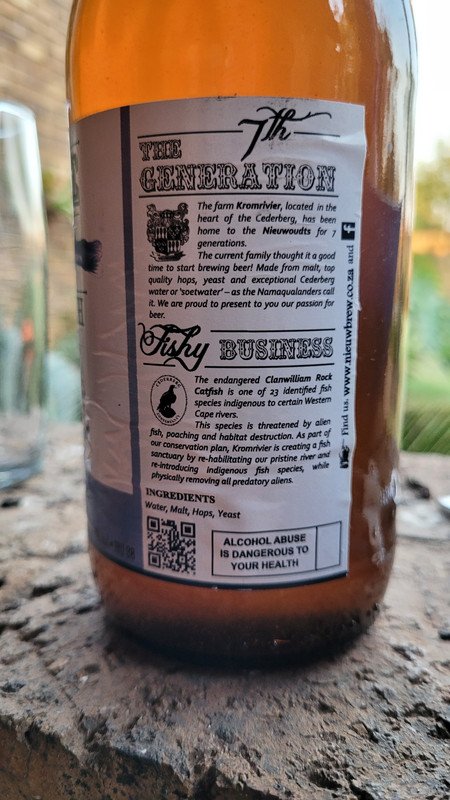 This brewery is situated in the Cederberg, where you find the sweet water this beer is brewed from. It is also the home of the Clanwilliam Rock Catfish, which is an endangered fish, and is also the fish featured on the label of this beer.
This is an unfiltered beer and comes in a nice 550ml bottle and also has 5% alcohol.
It pours with a pale yellow colour and has a decent head on top. The beer also tastes good!!
I hope you enjoyed the post and that you have a wonderful day.