BeerSaturday: Jack Black - Cape Pale Ale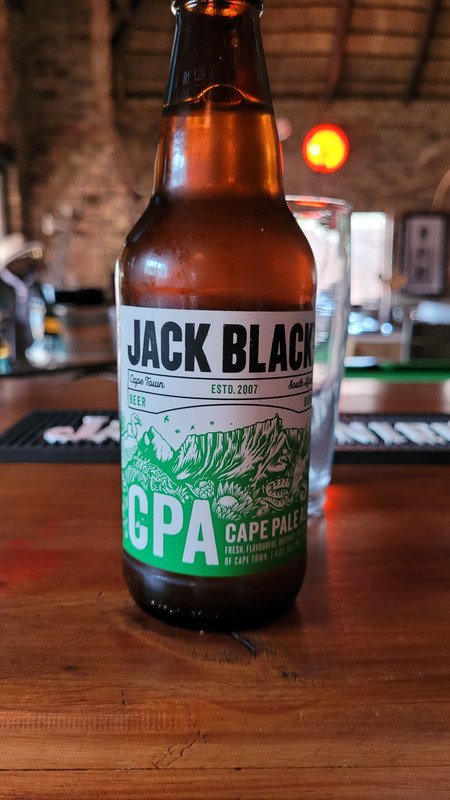 Today I am tasting a Beer from one of my favourite craft breweries. I don't really know if they still qualify for a craft brewery as the became quite big and one can find their beers in most liquor shops.
The brewery in question is Jack Black and the Beer tested is their CPA - Cape Pale Ale
This beer comes in a 340 ml can and has a 4% alcohol content. It is a dry hopped beer, and according to the can it has loads of citrus, pine and tropical aromas.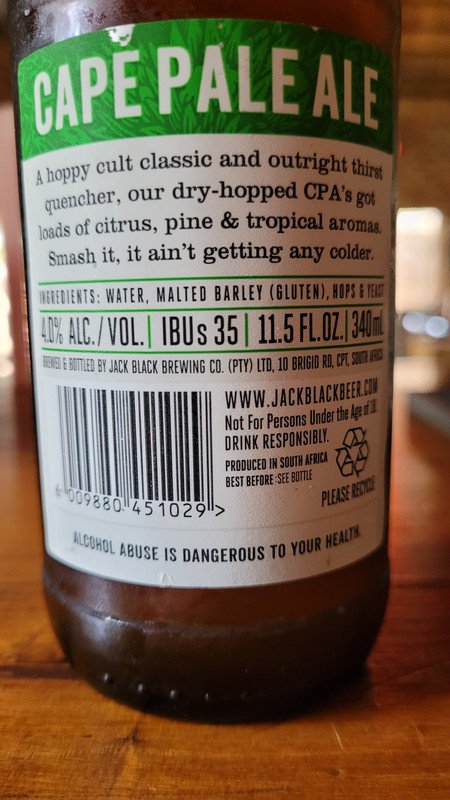 When you crack open the can, you can definitely smell the citrus flavours. The beer pours in a nice light pale yellow / orange colour, with a decent white head on top, with loads of tiny bubbles floating to the top.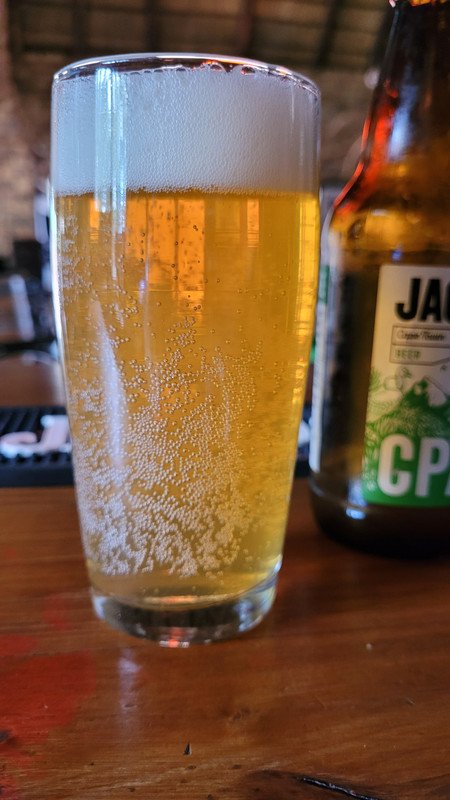 When you throw back the beer into your throat, you get that nice hobs forward taste and it goes down well, I loved this beer!!
I hope you enjoyed the post and that you have a wonderful day.