Anvil: Pale Ale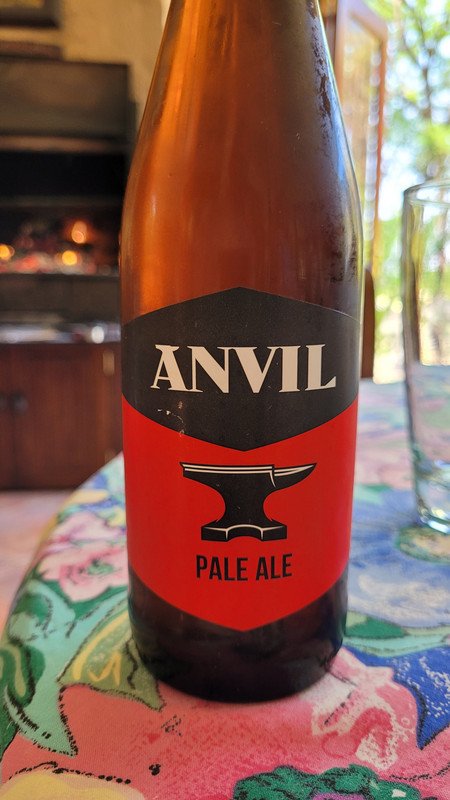 A few weeks ago, my brother and his wife to a weekend break to the small town of Dullstroom. This is a tiny ton, that basically only caters for tourists, it is the ideal weekend break away destination as it is not far away from the big cities, like Pretoria.
While he was there, he found this small craft beer brewery, and knowing that I love to test various craft beers, he brought a few along for me.
The brewery is called ANVIL brewery and has a very simplistic label, which I liked.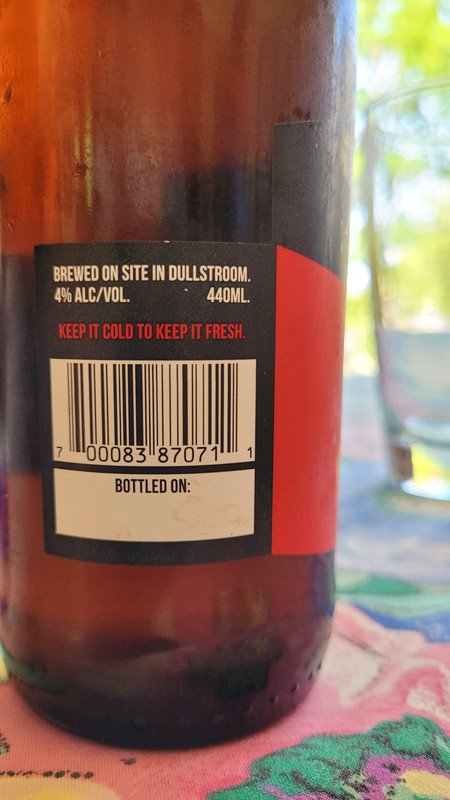 I tested their Pale Ale, which came in a 440ml bottle and has 4% alcohol content.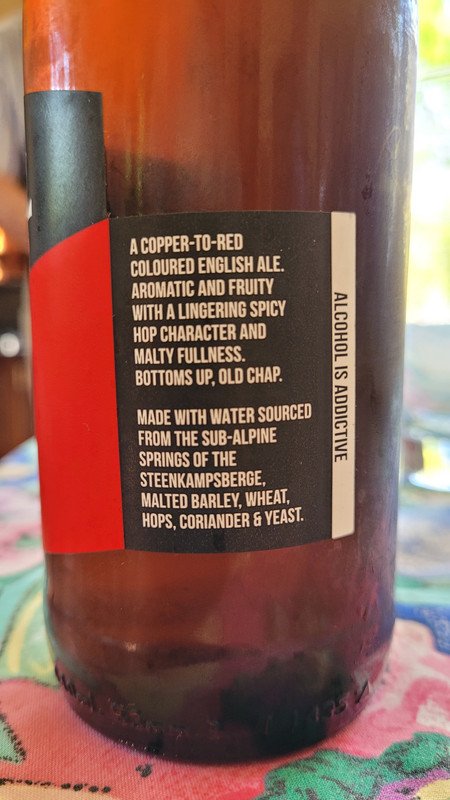 The label states that it is a copper to red coloured beer, and they were not lying, it poured with a pale copper colour, with a minimalistic head on top.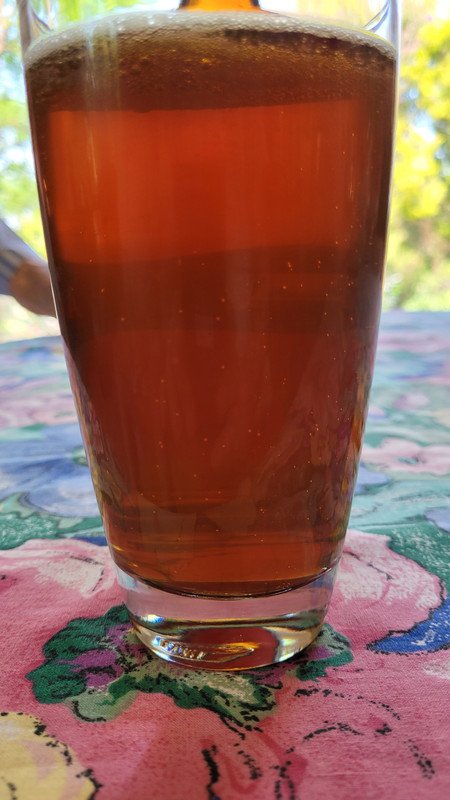 The beer tasted good, but I don't like the fact that one of the ingredients coriander. I believe, beer should only have Malt, wheat, hops and yeast as ingredients, but I suppose every brewer has their own preference and way of producing our beloved thirst quencher!!
I hope you enjoyed the post and that you have a wonderful day.