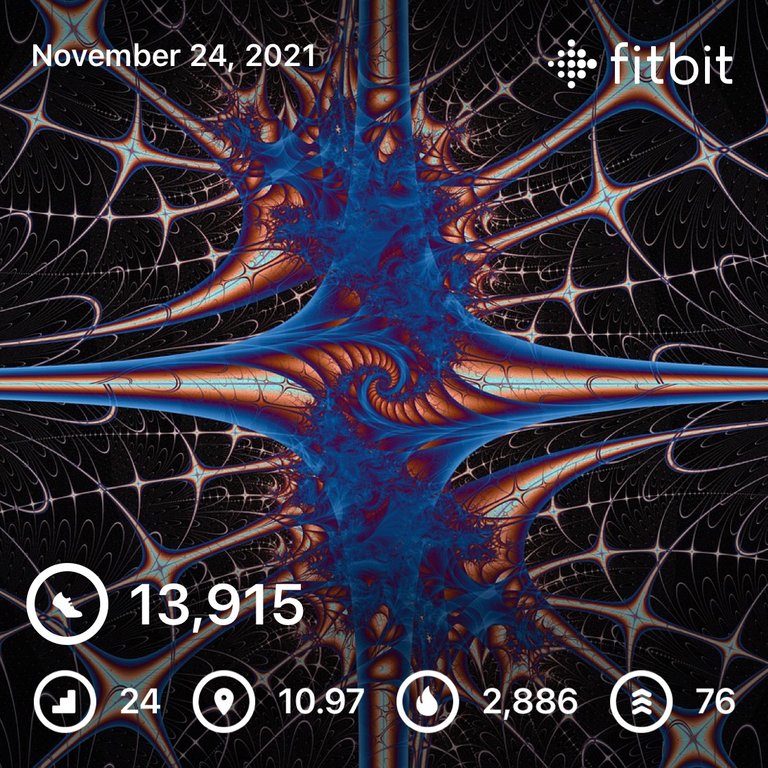 Made it all the way until five thirty this morning and although the FitBit says I was still fifteen minutes short, I'm calling it close enough. Didn't make up any of what I've lost, but at least not going deeper into debt.
Did the usual morning stuff and MATIC has been doing quite well for a change. I definitely have a very long way to go to make back my FIRE losses (thanks Ray 🤬) but at least the Aave aspect isn't losing for the moment.
HIVE still continues to look very strong and I'm very pleased to see it!!! There is a danger that we fill down on that bearish engulfing candle, which would take us right back to the peg at $.8, but we'll just have to see. Let's just say, I'm not retiring yet…but it's looking nicer than it ever has before (since I started anyway).
Was having a little trouble getting motivated, but there was some small errands to run here in the village, so I walked down to the post office and then to the village office and paid the water/sewer bill (still have to pay by physical check 😡) and then walked over to the local auto shop. They were super nice and told me that I can get brake line from a place that's right across the street from where we do our grocery shopping! So that's awesome, and they said to definitely go with copper-nickel, so that makes that decision. Still need to decide on the size, but got conflicting answers from my internet research (surprised?). 😜
Because I wanted to stop into that shop, I didn't take the dog with me, but I had told him I'd take him out, so we went to the nature trail for a while as well. 😁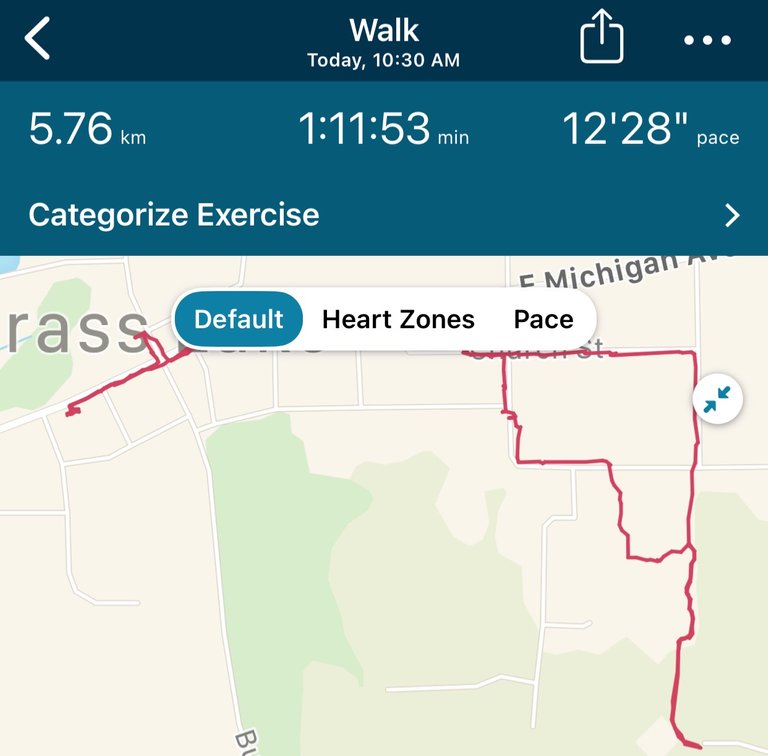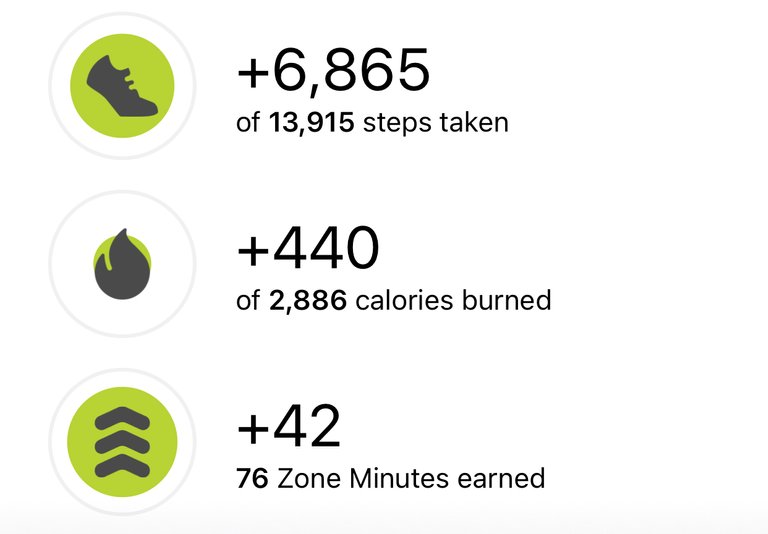 Not exactly warm, but I'm not complaining too bad considering it's almost December and there's no snow.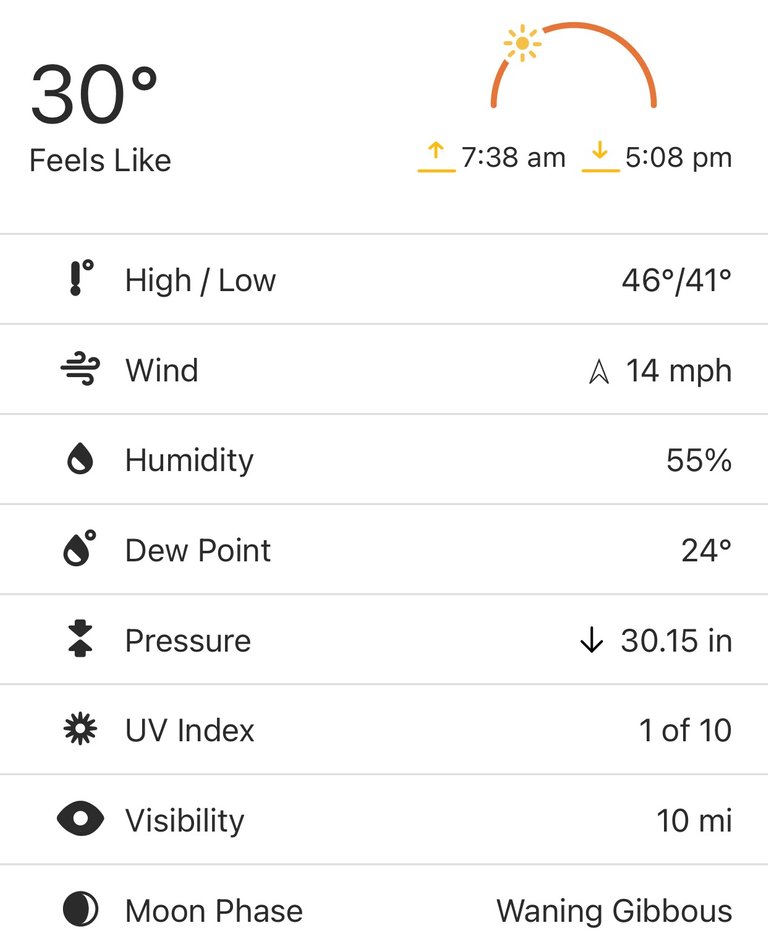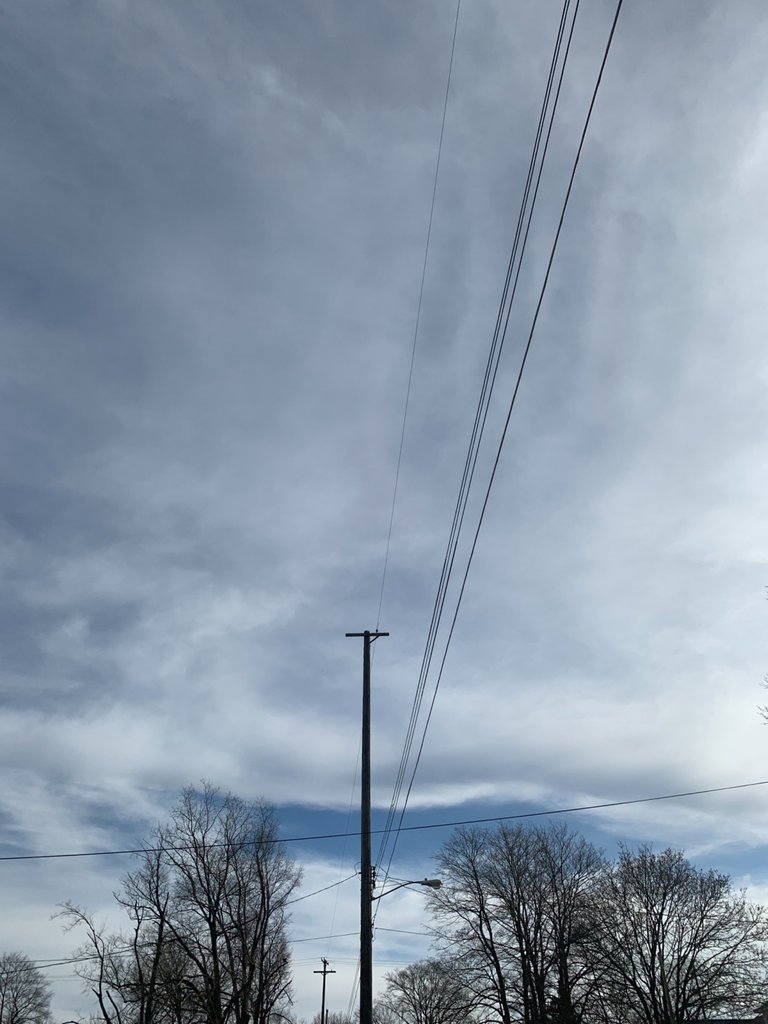 I gave Dude the decision which direction we would go and he wanted to head back home, so we didn't head back to the pond. Still, he got a chance to run around some and sniff and pee and stuff.
After we got back and I got some lunch I did start to drag a bit. Was tempted to lay down, but made it through and played some Lucky's Tale on Oculus instead.
Still avoiding the frustrating final Boss battle, so haven't beaten the game entirely yet. Been going back through and trying to find the collectibles I missed and played several levels on a different mode where you have to find 25 red coins. It's unforgiving in the sense that you can't get any regular coins, so no building extra lives, but you still lose a life if you die.
I had set myself the goal to start working on cleaning the front brakes on the Model A, kinda' thought "I've got the whole day," but it was somewhat late by the time I hauled my butt out there and got to work.
I did get the spring off and the shoes and everything out. I honestly have no idea in hell how I'm going to get that (or a replacement) spring back on. 😱 Got to get it cleaned first, though.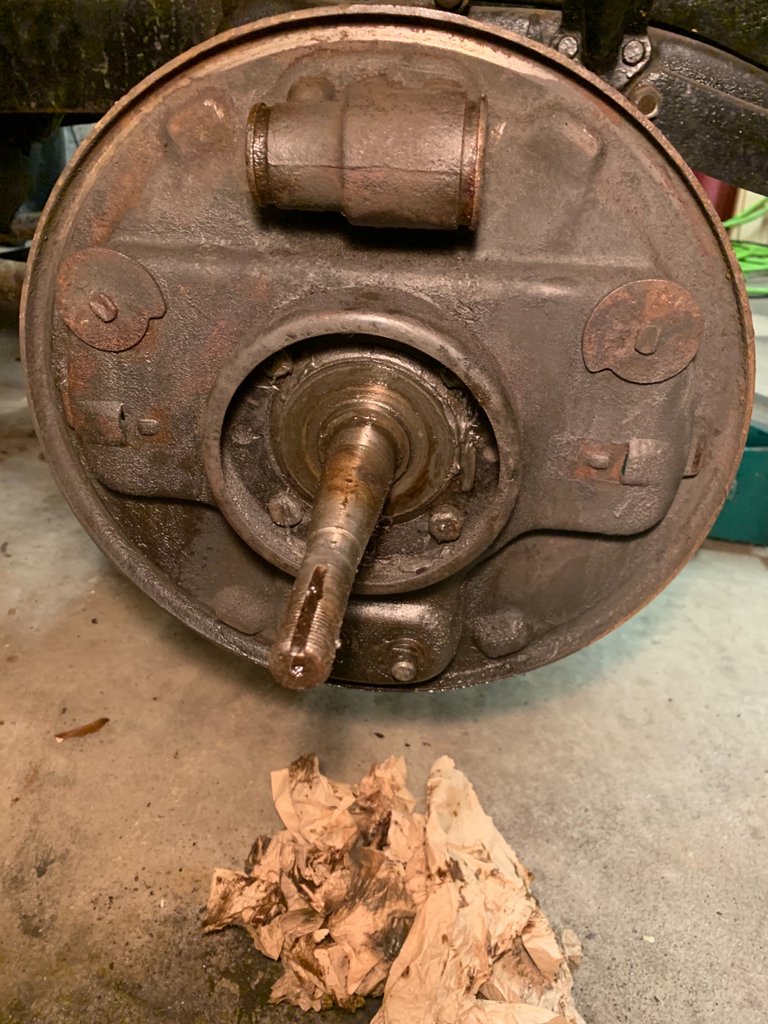 Going to need to use some serious solvent to get that old grease out of there and then I'll repack the bearings with the new grease I got the other day.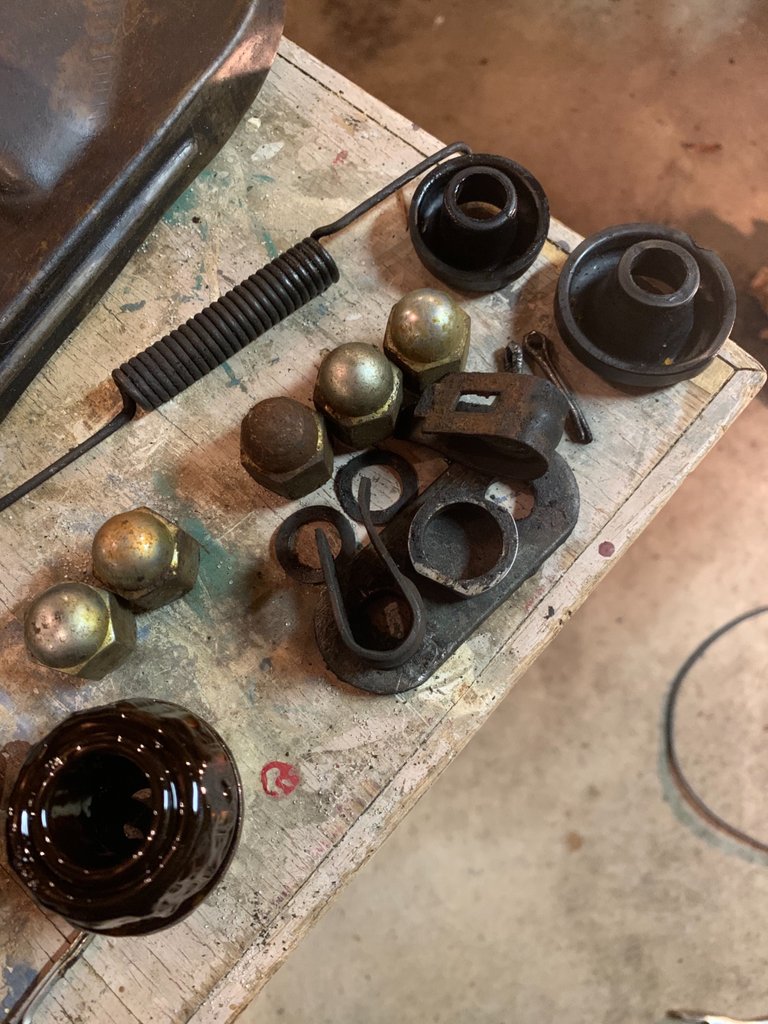 Sprayed some Brakleen on there, but it mostly just ran off black. Realized that there's the same or similar sort of black crust all over everything as was in the engine. I started with dental tools to break up the thicker stuff and then went at it with a wire brush.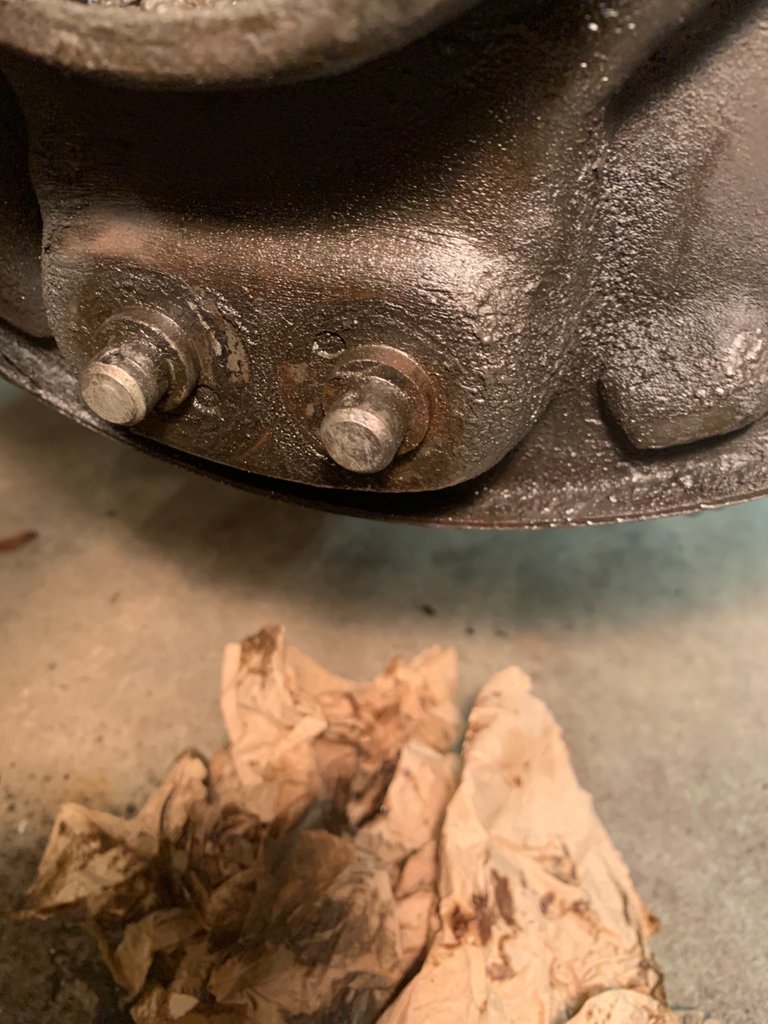 There's still a way to go, but it's looking a bit better. I am definitely concerned about the rust and pitting that I'm seeing, especially on the places where the shoes ride on the backing plate, but I'm still holding out hope that they're going to be salvageable. Thinking I might shoot a little paint in there just to try and stop the oxidation.
This is what has come out of that brake so far! 😲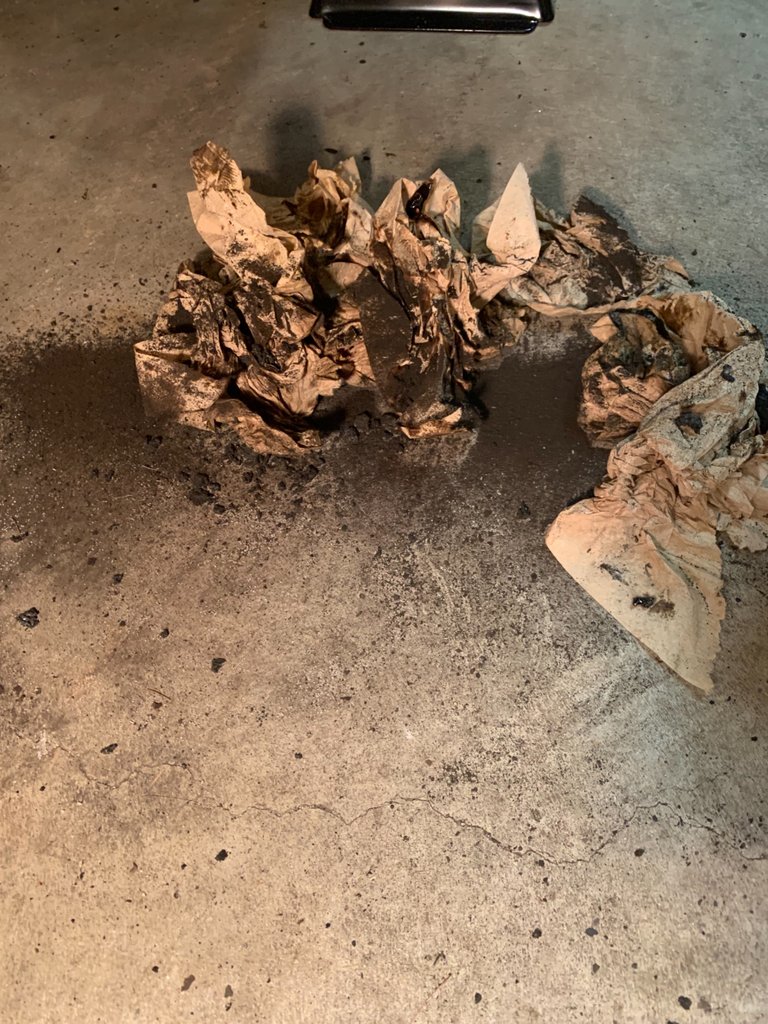 When Wenche got home I had her pump the brake pedal, but I didn't see any evidence of pressure, neither motion in the wheel cylinder or leaking fluid. Seems the master cylinder is shot for realsies, but that makes it difficult to tell how bad the wheel cylinders are (or aren't).
She made us an omelette for dinner and we watched The Big Year, a comedy about bird watchers. Was ok, entertaining enough, but not exactly ha ha funny.
Afterwards I played Splinterlands and we watched a few more episodes of Friday Night Dinners, which is prettt funny. Was relatively late by the time I finally went to bed, after nine anyway.
---
Hrm, I don't get it. Fifty-four is actually fifty-four? What is going on here, dShitty?!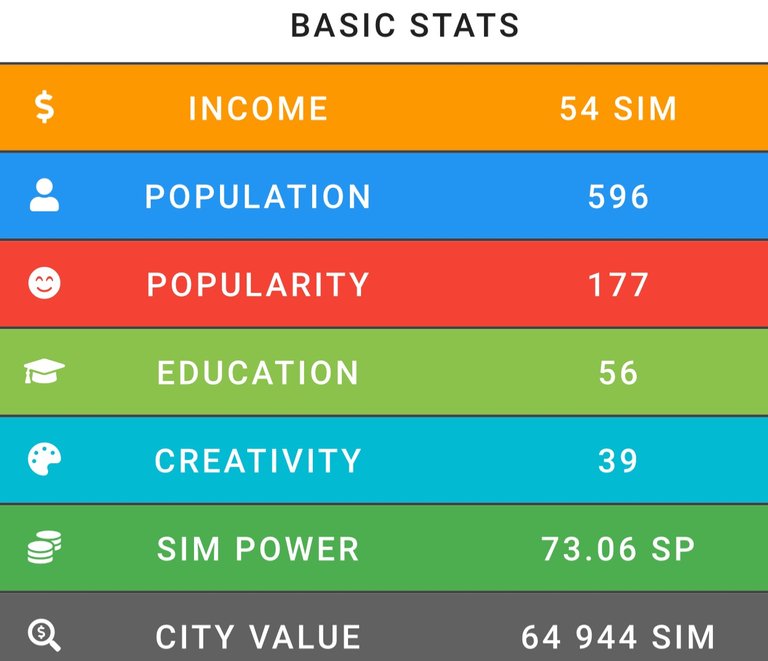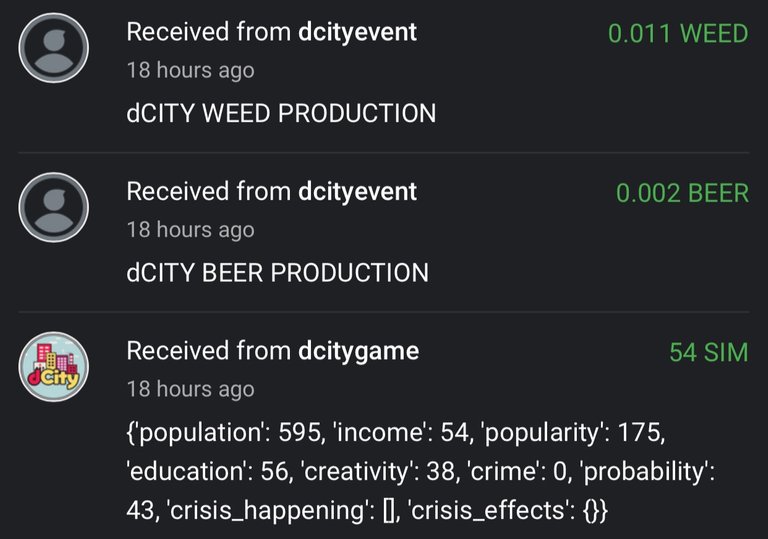 ---
I suppose I should probably actually go in and check on CryptoSuckmaster, but I'm not expecting much other than disappointment; sort of postponing the inevitable. 😡
---
Another day and a few more Rising Star missions down. I'm getting sort of close to getting a card pack, so you never know, I might get lucky and get a good card. Might start looking to see what's available on the market here soon to get the fans I need for the next mission.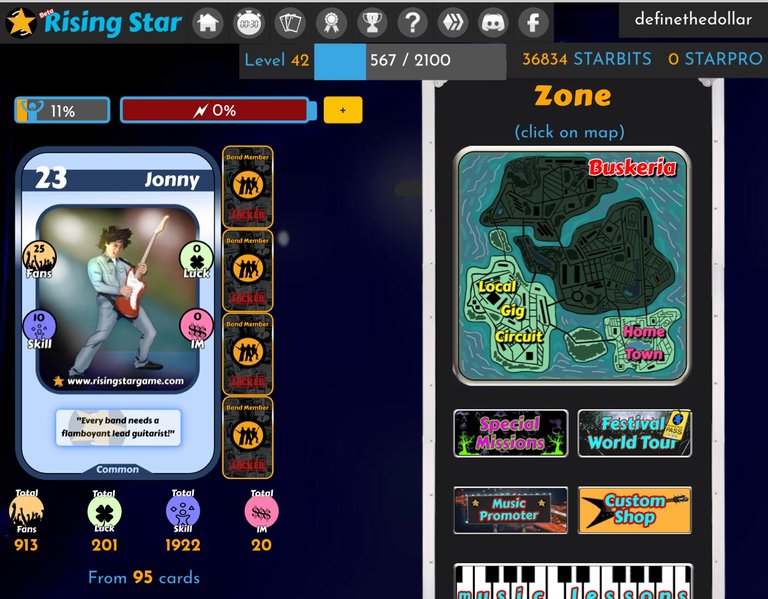 ---
Played my Splinterlands quest quest in the evening. Did quite well, got a couple win streaks and made some progress!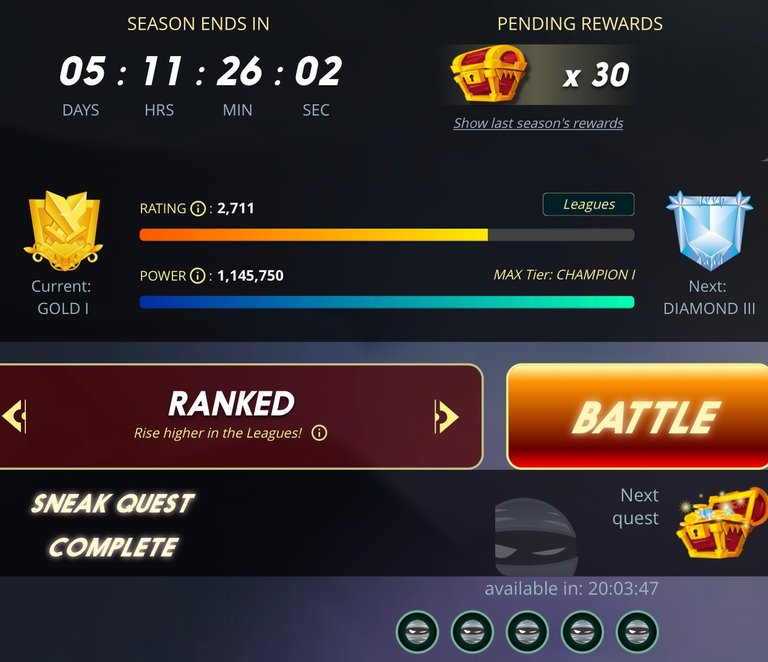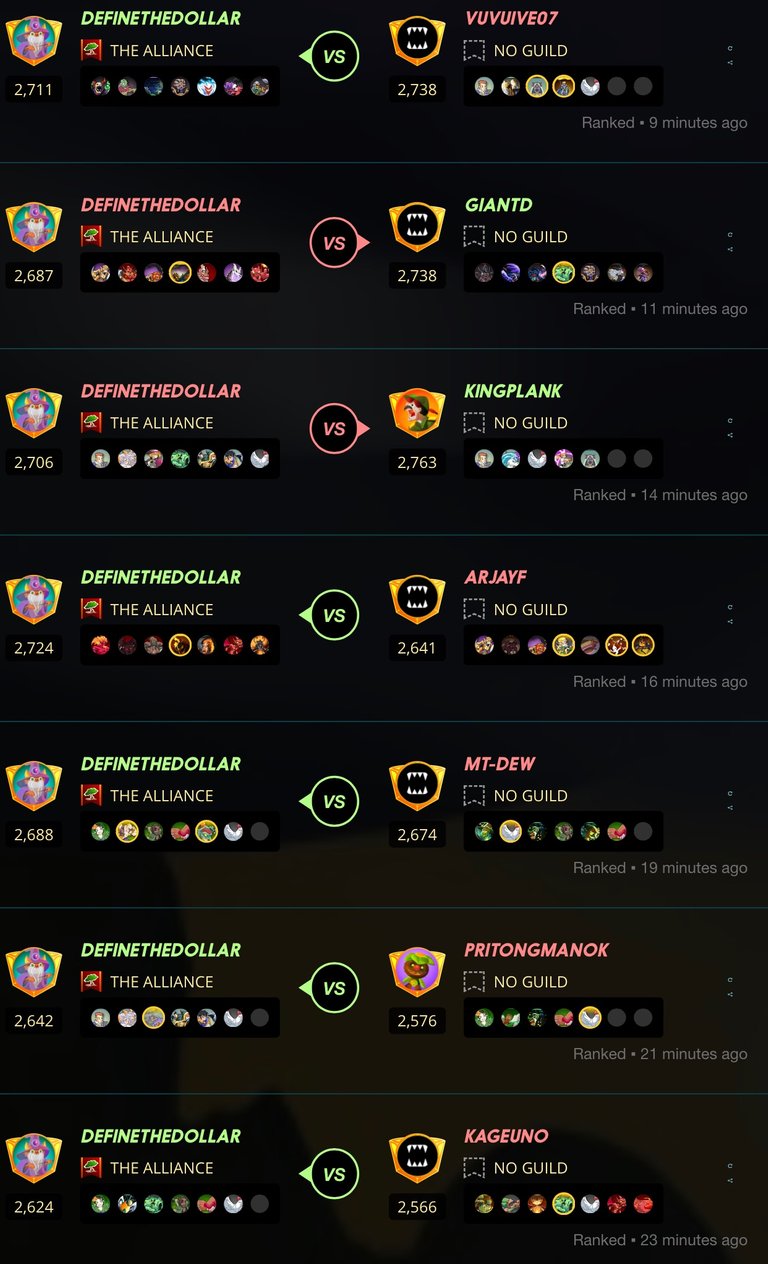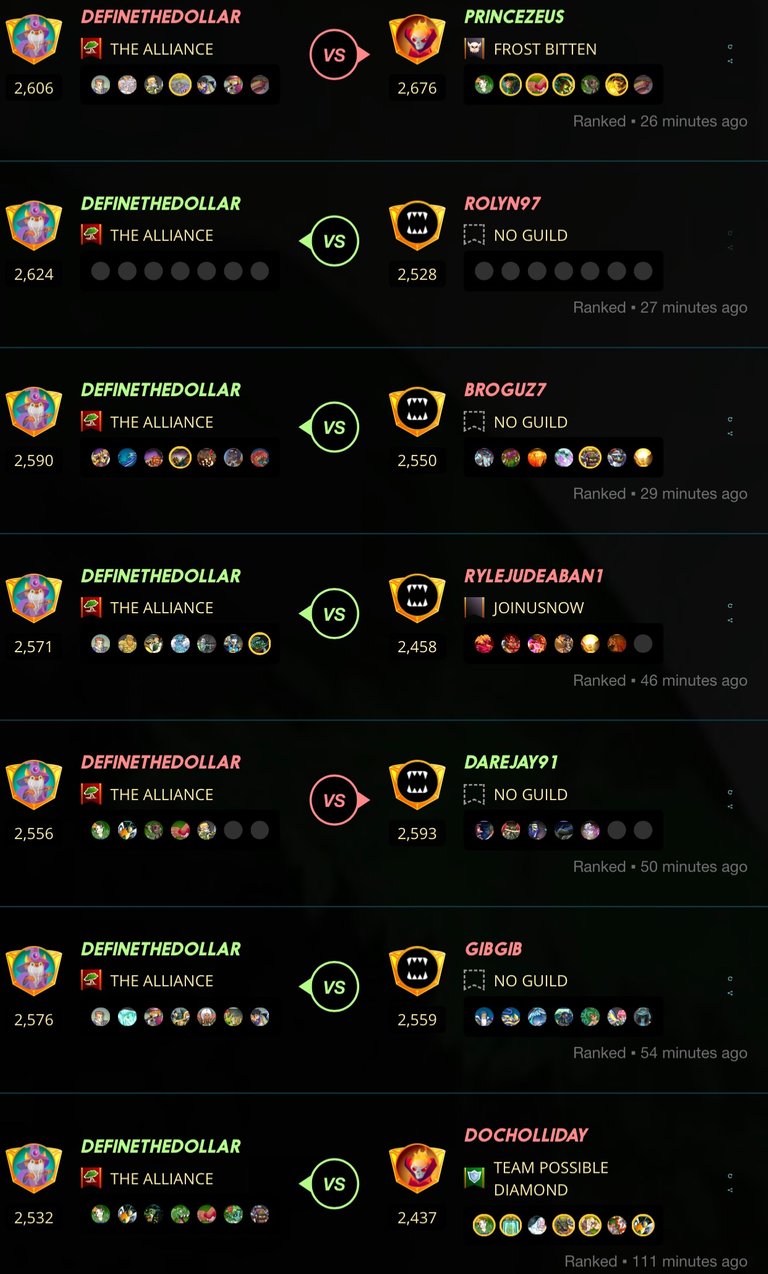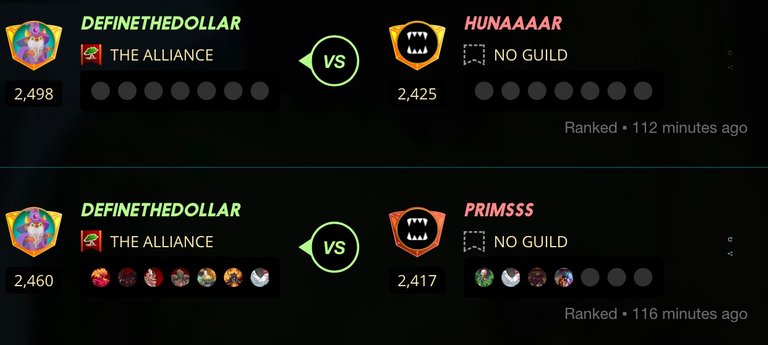 Well, it's been somewhat of a struggle this time, but I broke up into Gold I. With five days or so left, Diamond is still possible. 💪
Got my Sneak quest done in Gold I and got pretty good rewards, an epic and a rare:
Claimed my SPS airdrop for yesterday and today and just staked it up. Have to wait till December 8 for any more action. 😱
---
Average Last 7 Days: 11,785
Lifetime Average: 15,368
10k per Day Streak: 9
Longest Streak: 204

Distance on shoes: 728.49 km
Distance on hikers: 64.92 km
#AutomaticWin Tally: 421
#AutomaticWin Streak: 0
Longest Streak: 53
#TripleTen Tally: 118
#TripleTen Streak: 0
Longest Streak: 7
#DoubleDay Tally: 229
#DoubleDay Streak: 0
Longest Streak: 37
Highest Floors: 120
Highest Daily Steps: 41,528
Zombies evaded: 0/0
Mindfulness Diary:
Health: 90%
Satisfaction: 83%
Energy: 82%
Productivity: 80%
---
Referrals: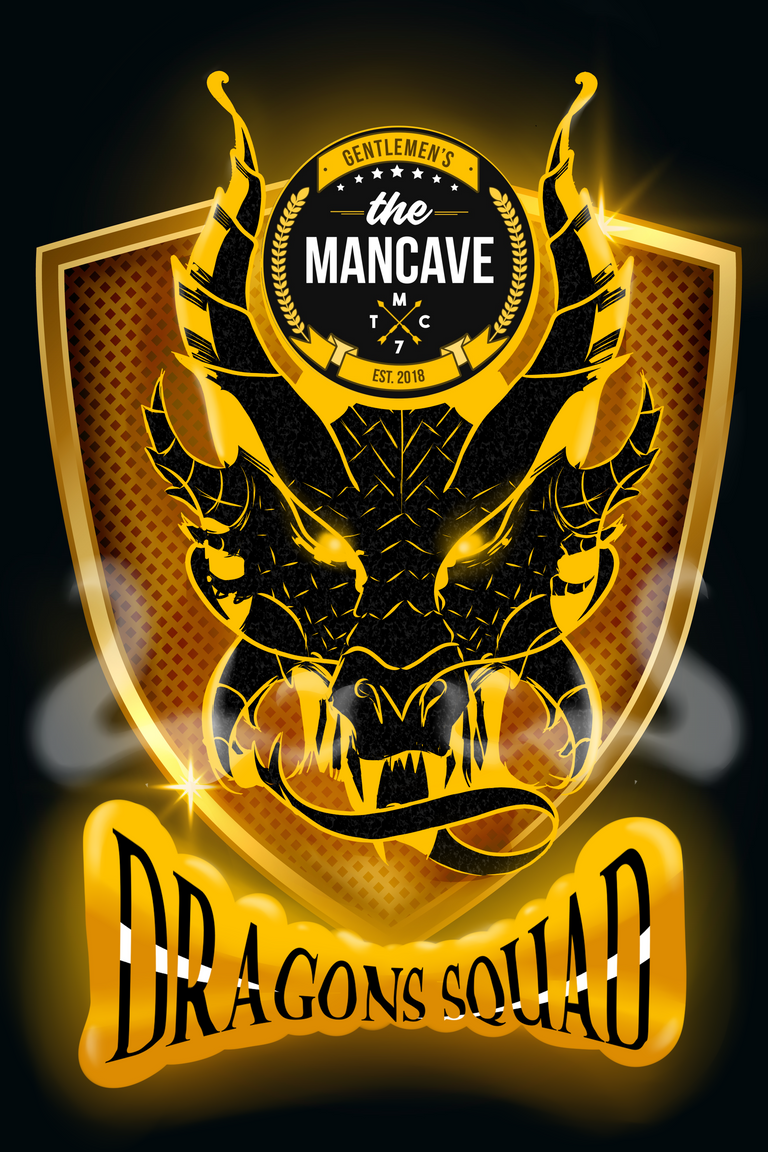 Power up and Hive on!