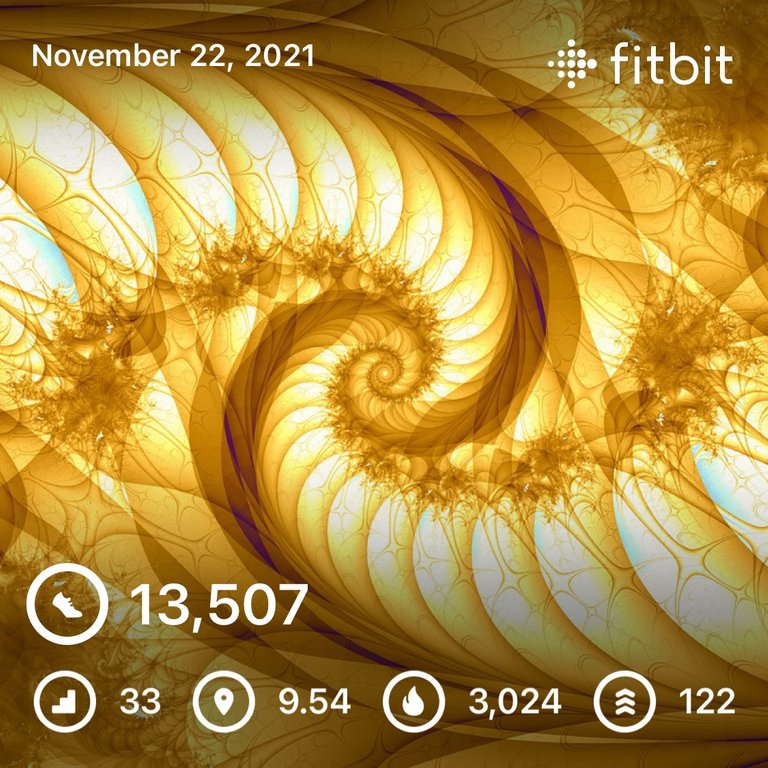 [Early teaching again this morning, so trying to get the basics done right quick. Good news is that Thanksgiving break starts today, so I have an extra long weekend coming up! 🥳 Hopefully have a chance to come back and edit later on today.]
---
My Bank got robbed and there was a crisis. No surprise, really. After the last few days of being slightly less shitty, it was inevitable that it would ramp back up again. I don't call it dShitty for no reason.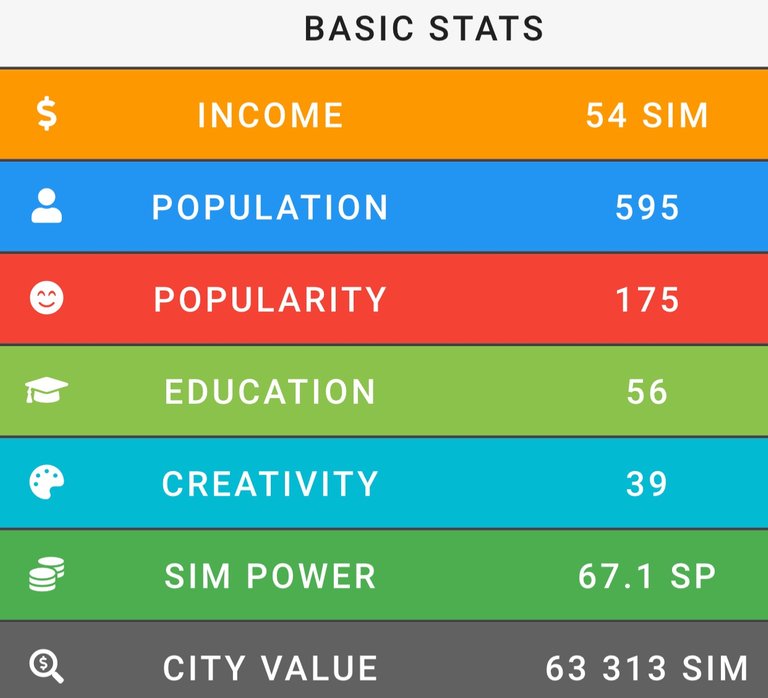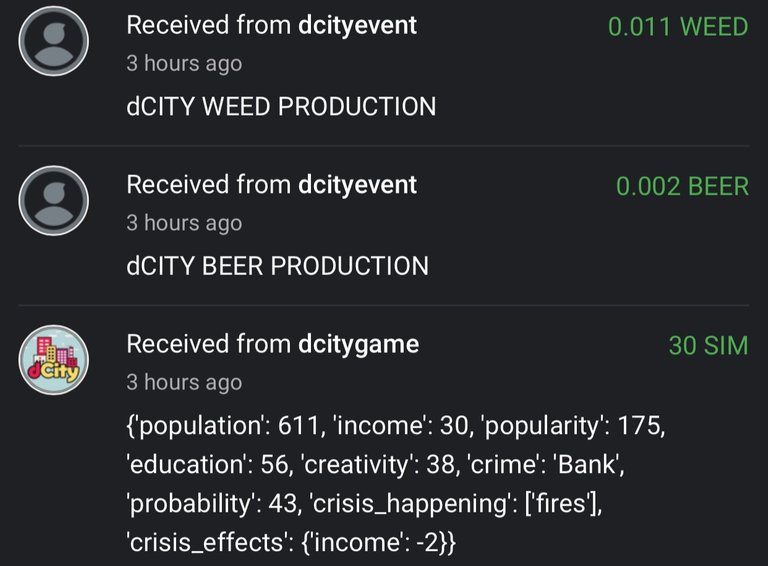 ---
For some reason I'm still in the CryptoSuckmaster Discord server and there was an announcement of an update. I haven't bothered to check it, though, because I'm going to allow myself a brief time of believing they undid the paywall stupid shit, even though I'm sure they didn't.
---
Still just doing a couple missions a day on Rising Star, plodding along basically as fast as I can. Even if I were to buy more cards to get more fans, I'd still have to sit there waiting for my level to increase, so why bother? I guess I'd hoped that despite starting late (because it was impossible to log in) I would be able to catch up some over time…that doesn't seem to be the case.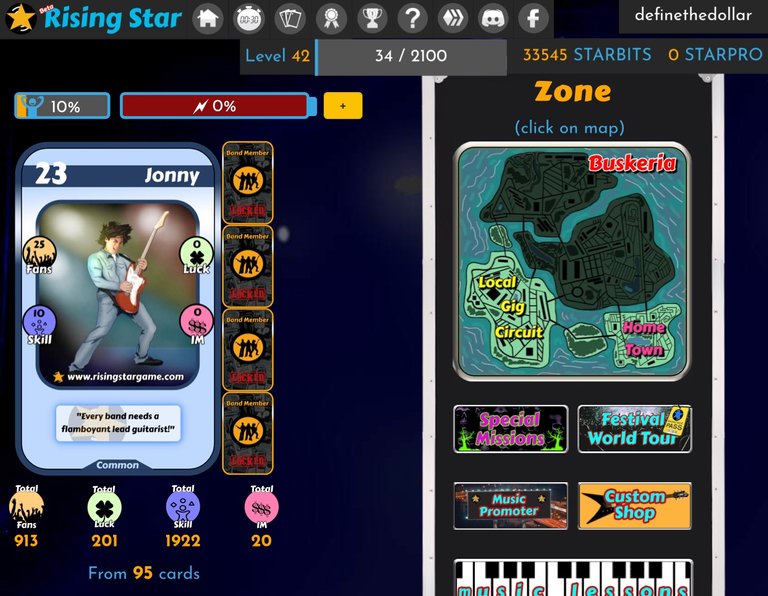 ---
In contrast to the last three days or so, Splinterlands went crazy smooth today!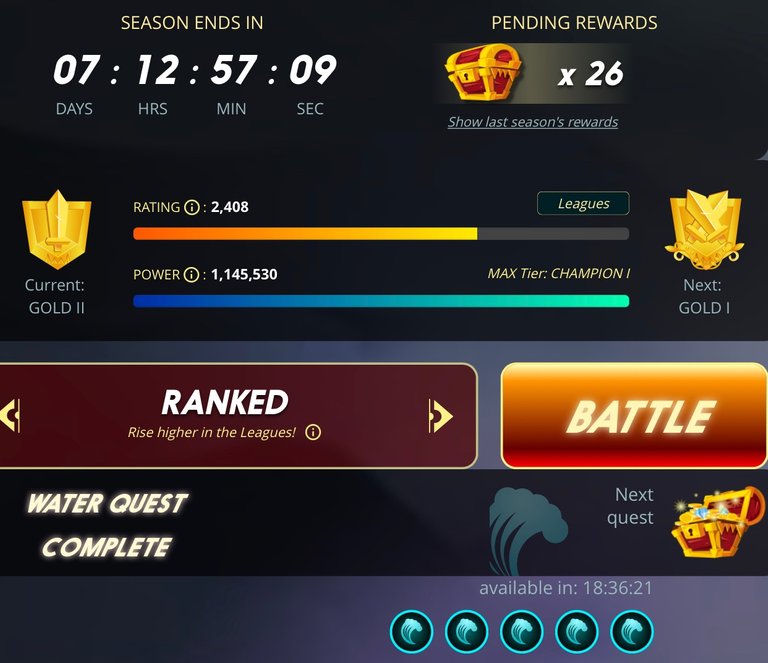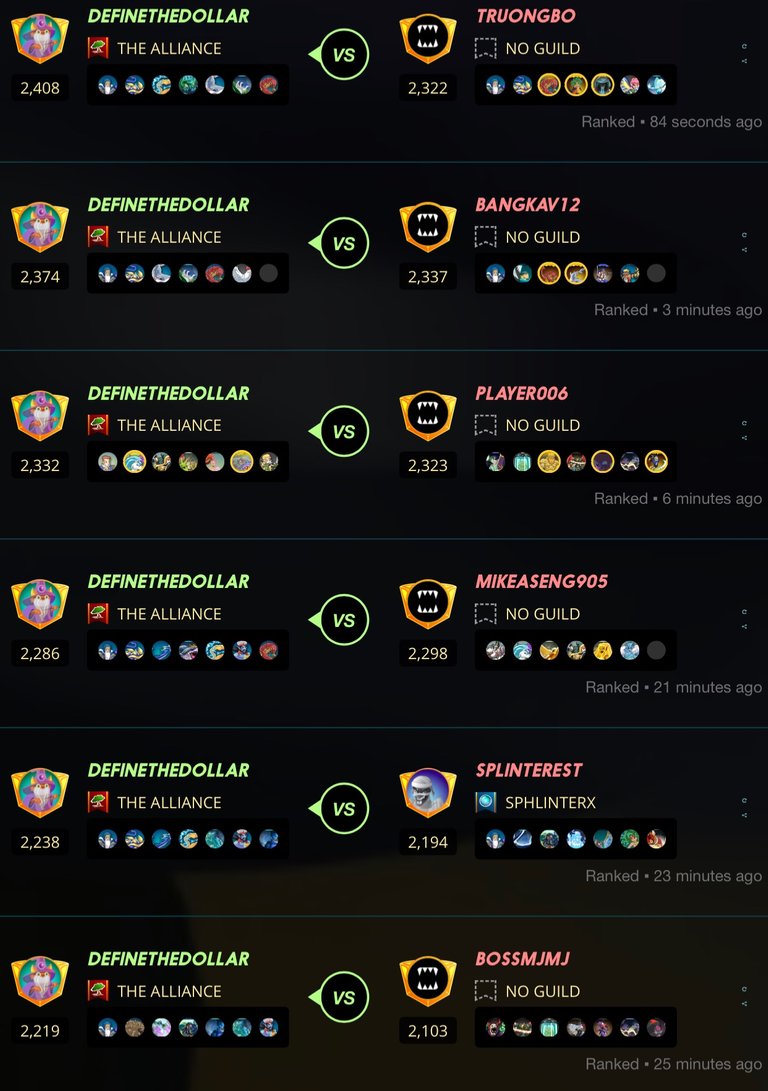 I was kind of hoping to get up into Gold I today before finishing my Water splinter quest, but it was going so nicely that I didn't want to push my luck. Not the greatest rewards today, though: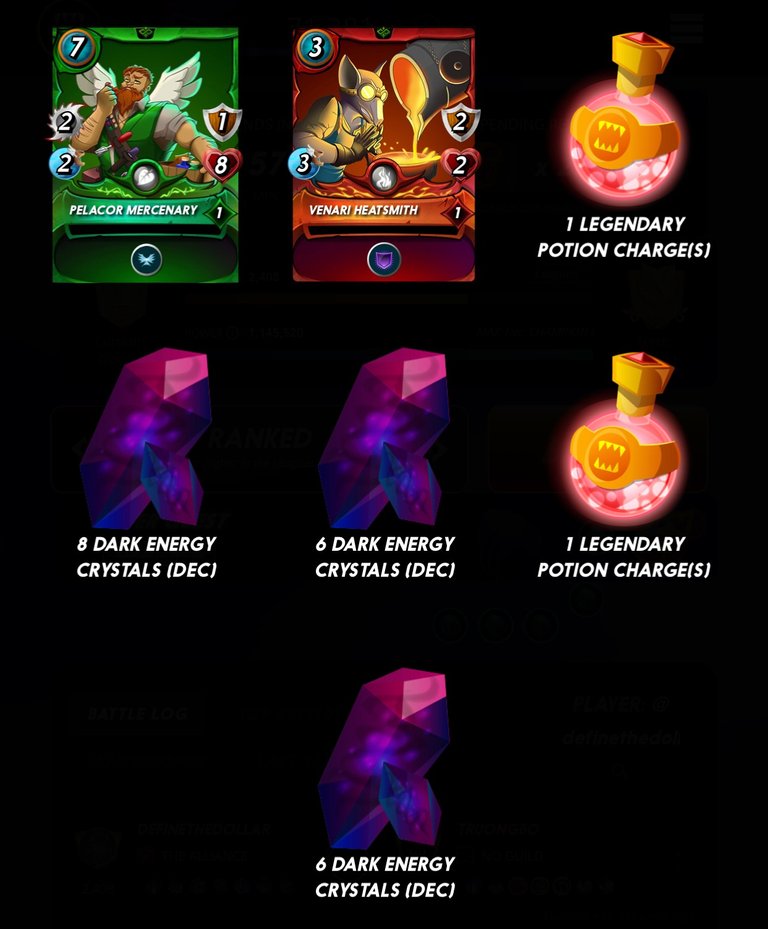 Already spent all my vouchers, so nothing to do except stake my SPS at this point…sit there waiting until we can open the packs…
---
Got my stats for the last week.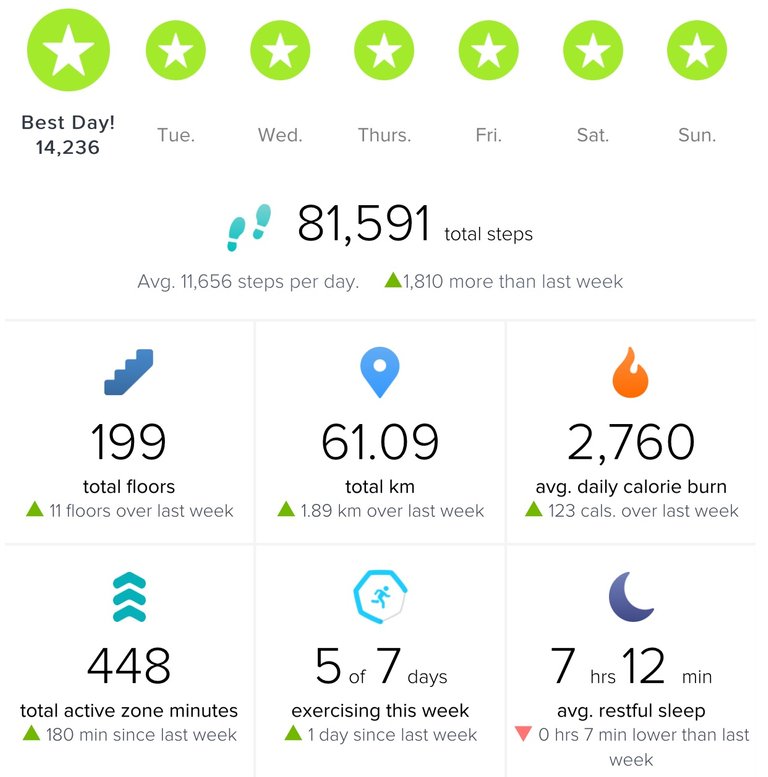 ---
Average Last 7 Days: 11,281
Lifetime Average: 15,372
10k per Day Streak: 7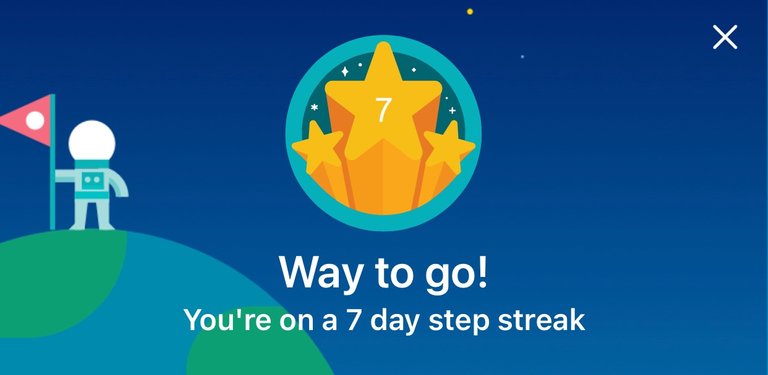 Longest Streak: 204

Distance on shoes: 722.99 km
Distance on hikers: 64.92 km
#AutomaticWin Tally: 421
#AutomaticWin Streak: 0
Longest Streak: 53
#TripleTen Tally: 118
#TripleTen Streak: 0
Longest Streak: 7
#DoubleDay Tally: 229
#DoubleDay Streak: 0
Longest Streak: 37
Highest Floors: 120
Highest Daily Steps: 41,528
Zombies evaded: 0/0
Mindfulness Diary:
Health: 91%
Satisfaction: 79%
Energy: 81%
Productivity: 69%
---
Referrals: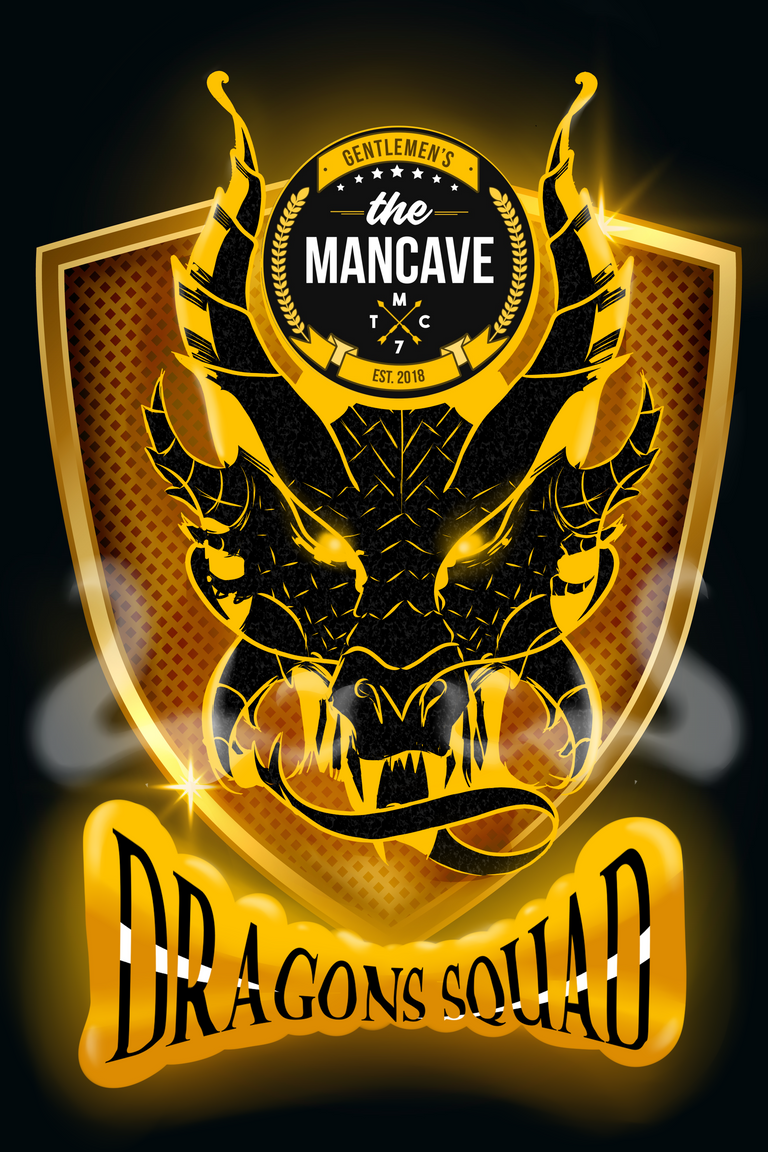 Power up and Hive on!