In matter of life and death, it is first of all necessary to remind one of the fundamental problems of people's thinking – disrespect for the values of man, for the interpersonal incomparability of utility. For example, it is not possible to call anyone fool just because he publishes his intimate photographs on the Internet without knowing if a possible revelation or misuse has some value for him. Human lives and motives are too complicated to be seen from our limited view as rational ones – and that is not the goal. The problem arises, when some subject decides to dictate people what values they should have and then enforces that with violence.
At first glance, it may seem that some values that most people have (such as life or health) have to be placed at the top of everyone's list of values. Their protection can then be realized without any discussion even at the cost of violating a free decision on someone's own ranking of the values. The result is quite obvious: Our body is not our property, but we are the property of the state institution.
In this context, I would like to point out a dual understanding of life. In the first one, life is defined only by existence in opposition to non-existence. The only goal of the state is to keep man alive at all costs, regardless of everything, including his own opinion on life. If it is this way, it is quite obvious that man cannot be defined by his free will which is entirely unique, but only by his body, which represents another taxpayer who is able to create value for the system. If we shrink the question of life just to a mere binary model of existence and non-existence, the existence in addition we consider as the highest value which must be applied in all circumstances for all people, it means that we are declassifying human to a mere item on the state list.
That is why I would like to offer a different view of life that relies on reality as it really is. In order for one's life to be evaluated, it is necessary to define it by all its content – from the moment we were born to our last moment in this world. Your life is nothing less and nothing more than your memories, everything you've experienced and also everything you will experience. Everything you've ever created, every joy, every pain, every thought and feeling, every breath and exhale, every blink of an eye, every unfulfilled dream, experience and failure, every moment, every step on your way. All of this is part of your life and life itself can never be defined or evaluated by anything else than all of its content, with all the connections. No exceptions. In view of this definition, it is obvious that the only one who is able to determine the value of each particular life (whether positive or negative) is his bearer.
I would like to add that in this conception is "non-existence" perceived only as a non-existence of the current life we know. The article does not attempt to question or confirm the existence of such things as the afterlife, and does not even take a closer look at it, since this issue is completely inconceivable from our point of view. It is therefore just about the evaluation of an "earthly" life from the birth to the death.
In order to be able to discuss objectively such big issues as life and death from one's own will, it is essential to make it clear once and for all whether we perceive human as an individual with a free will or as a property of society. The vast majority of people tend to defend the freedom of people in most common life issues. One has the right to make life the way he wants, and then to take the full responsibility for it. His life is in his hands from the beginning, and it cannot be different. However, as soon as the situation reaches the point where a free man chooses to cross certain (by the state and society defined) limits, we, out of the blue, claim the right to decide things about his life. Already from the definition described above, such conviction is nonsensical and extremely hypocritical.
In the forthcoming series of articles, I would like to take a closer look at the issue of the free ending of life, the problematics of "saving" suicides and other issues about life and death. I will try to refute some of the clichés and to bring readers to think about the old cult of life that may influence our beliefs much more than we are willing to admit. Precisely because of strong ethical orientation, I will be talking about this bot only from the point of view of the state power, but – above all – from the point of view of the whole society and its thinking. Although this topic may not appear to be as fundamental as economic freedom, I myself consider it to be the very essential, perhaps the most important issue of human sovereignty. Even in the precarious world, one must has the most basic freedom – the freedom to end. The opposite is the absolute surrender of your life into the hands of more powerful forces. If a man does not have the most basic right to self-determinate himself in the matter of his life and death, then it is not possible to speak of him as a free being.
---
Another articles
---
Česky: https://www.mises.cz/clanky/zivot-a-smrt-1-dvoji-pohled-na-zivot-2209.aspx
Author: Veronika Lobelová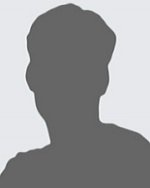 Veronika Lobelová is the Czech libertarian female author.