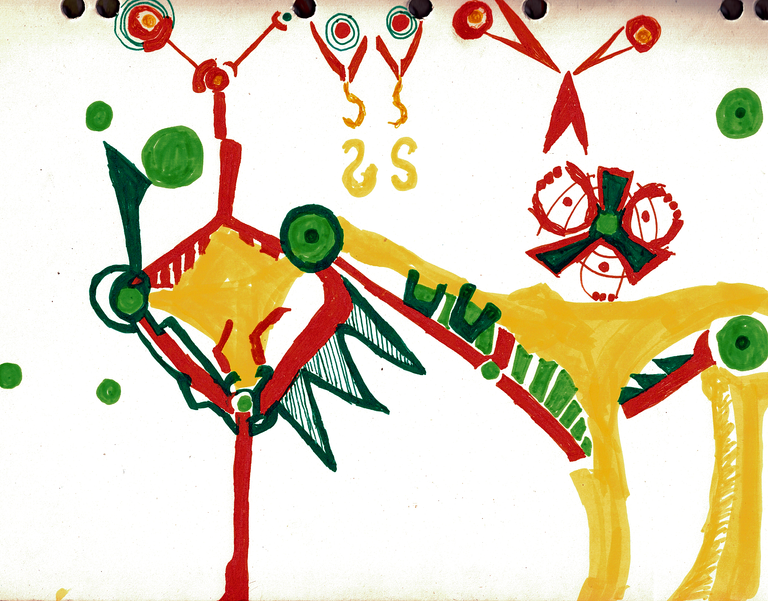 Meekly, then a tentative slip into ingrained muscle + mental memory praxis. Slip into it with ease, enjoying the autonomy of being here now: drawing a picture from subconscious & instinct.
I drew several of them one after the other and burning through several pens from the heavy ink i squeezed from them.
I found a ream of yellow a4-sized paper and the below images are done on the same. Gives it a sickly saturation, not so much a glow to the other colors on the page as a smoldering, jaundiced bile-tint.
---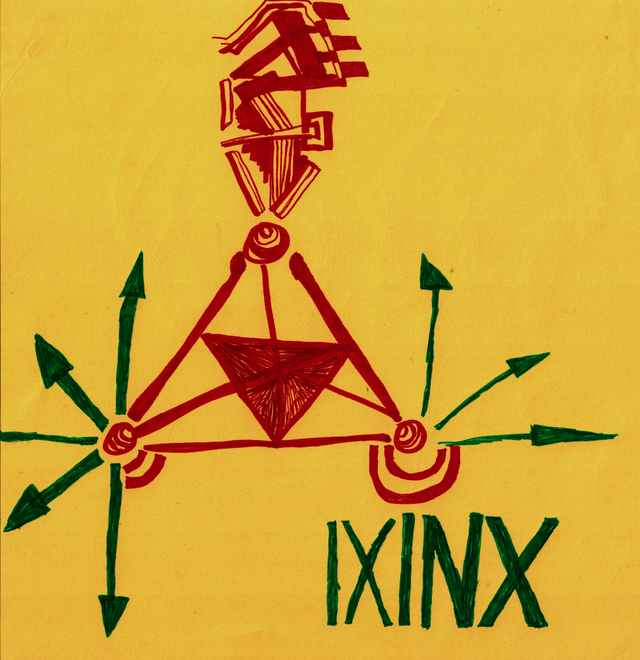 ---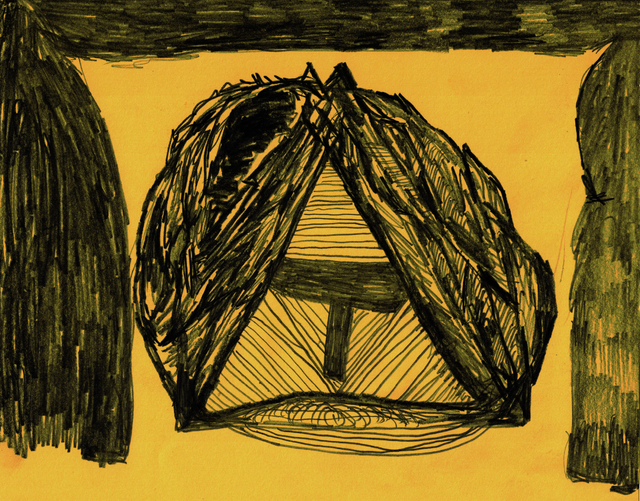 ---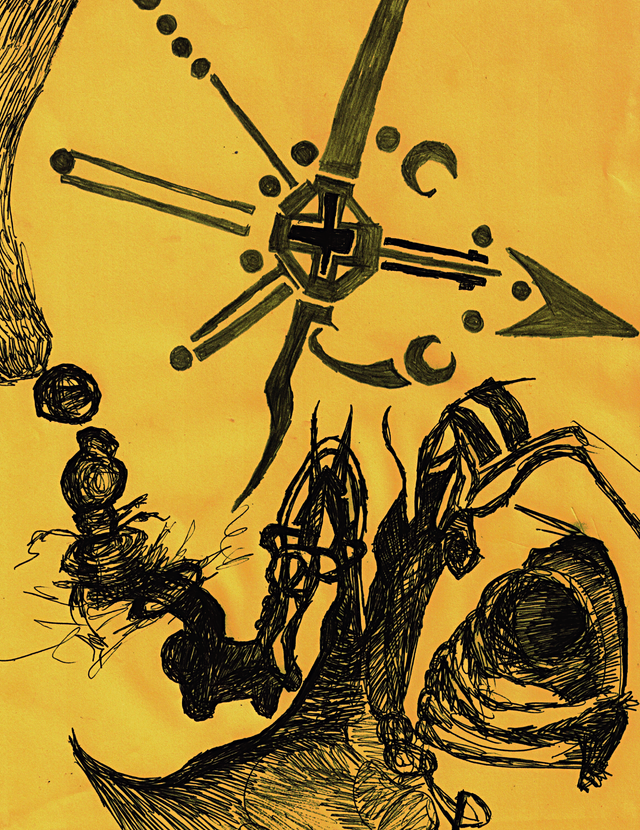 ---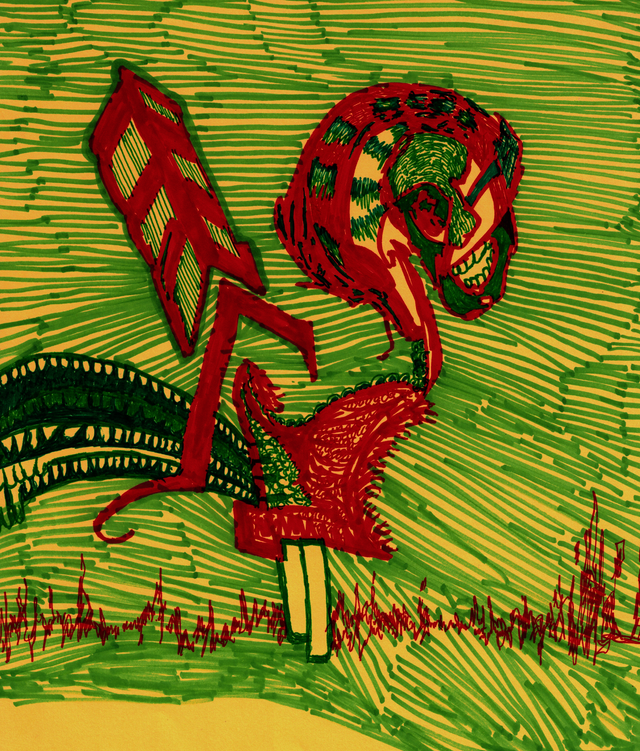 ---
Other Drawings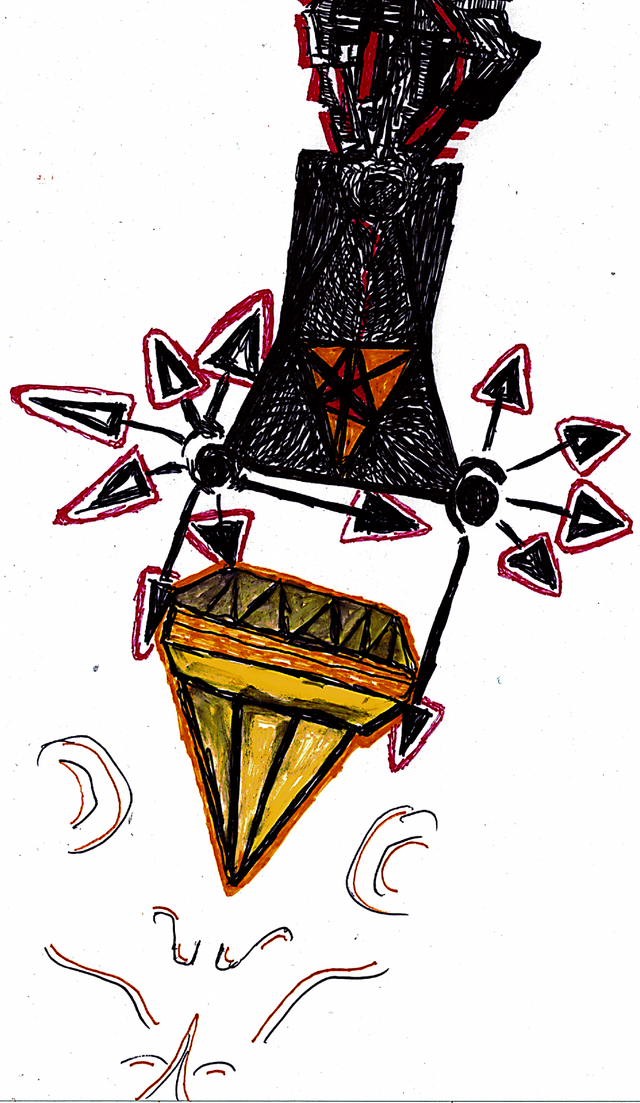 Shine bright like a diamond...
---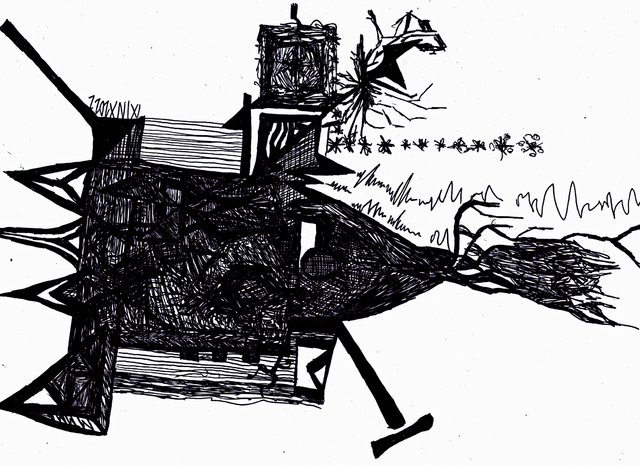 ---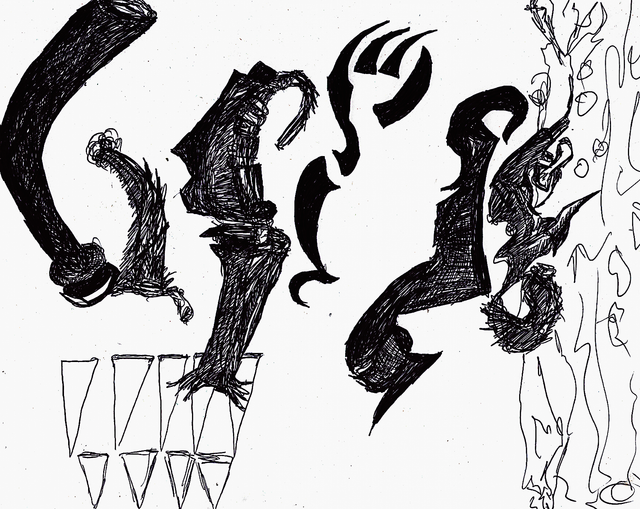 ---
Last Two. Semi-Automatic drawing.
These two drawings were done in a lucid dreaming state. Was so tired,, laying on my couch watching whatever on the monitor. Drew absent mindly via the automatic drawing process. It was very easy but it still wasn't completely automatic - in some way my sloppy hand gestures and poor visibility of what I was drawing still look like they were drawn out of my hand.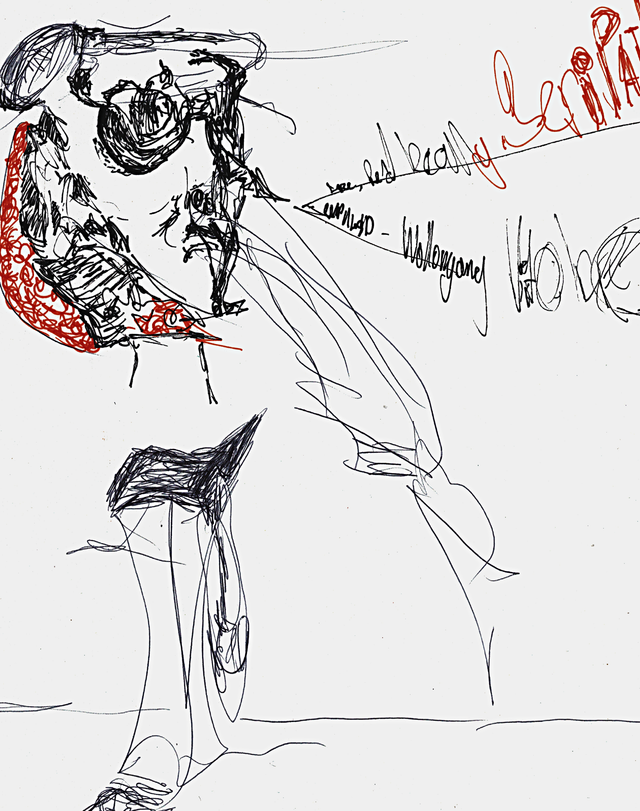 ---