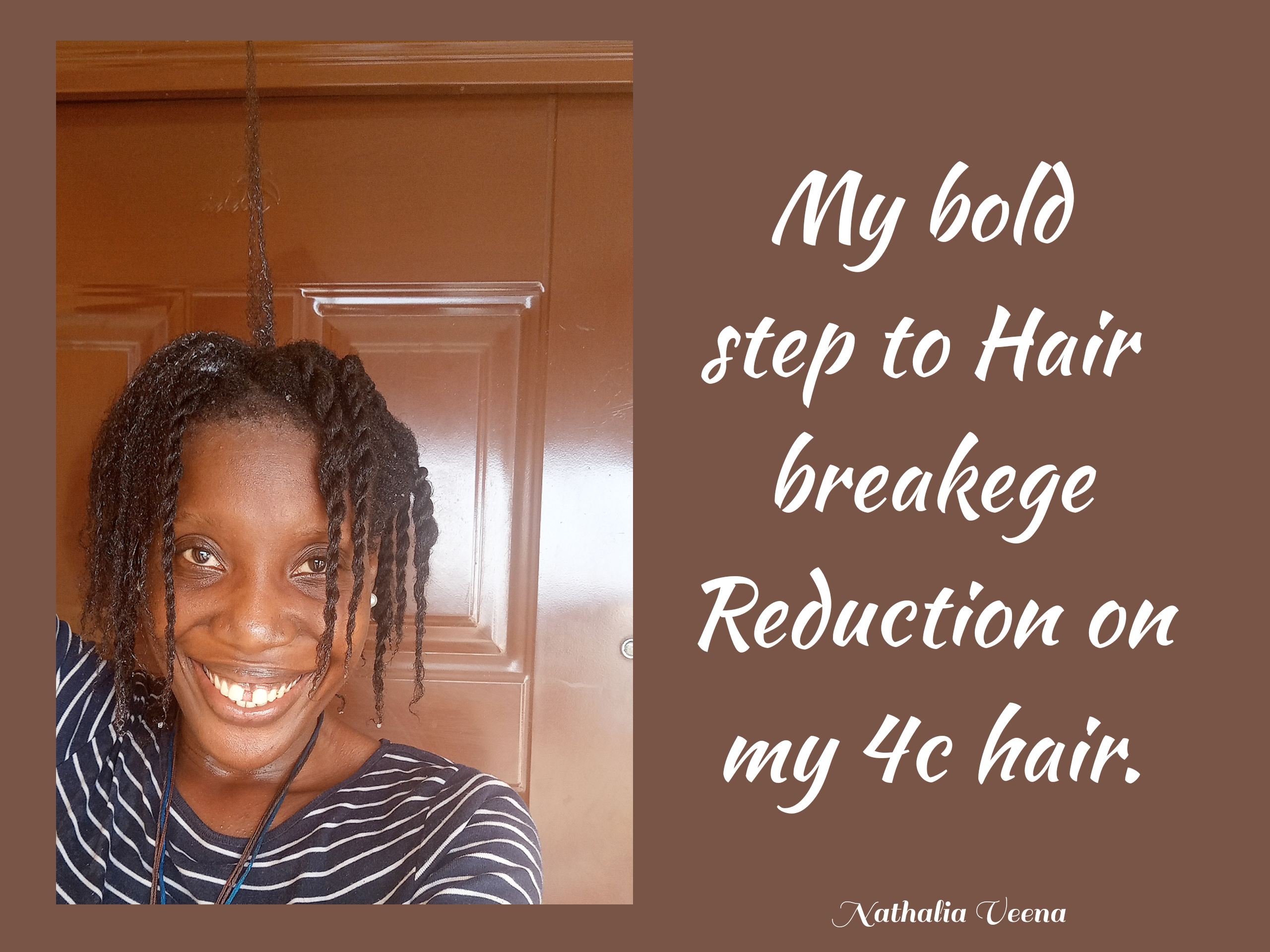 Wash day!!! Deep conditioning!!! Moisturizer, Organic oil treatment!!!
These terminologies were so strange to me as an average African girl from Nigeria. Not because am backward in civilization but because most us are up and running our daily buisnesses that we barely have time to have any sort of hair care routine.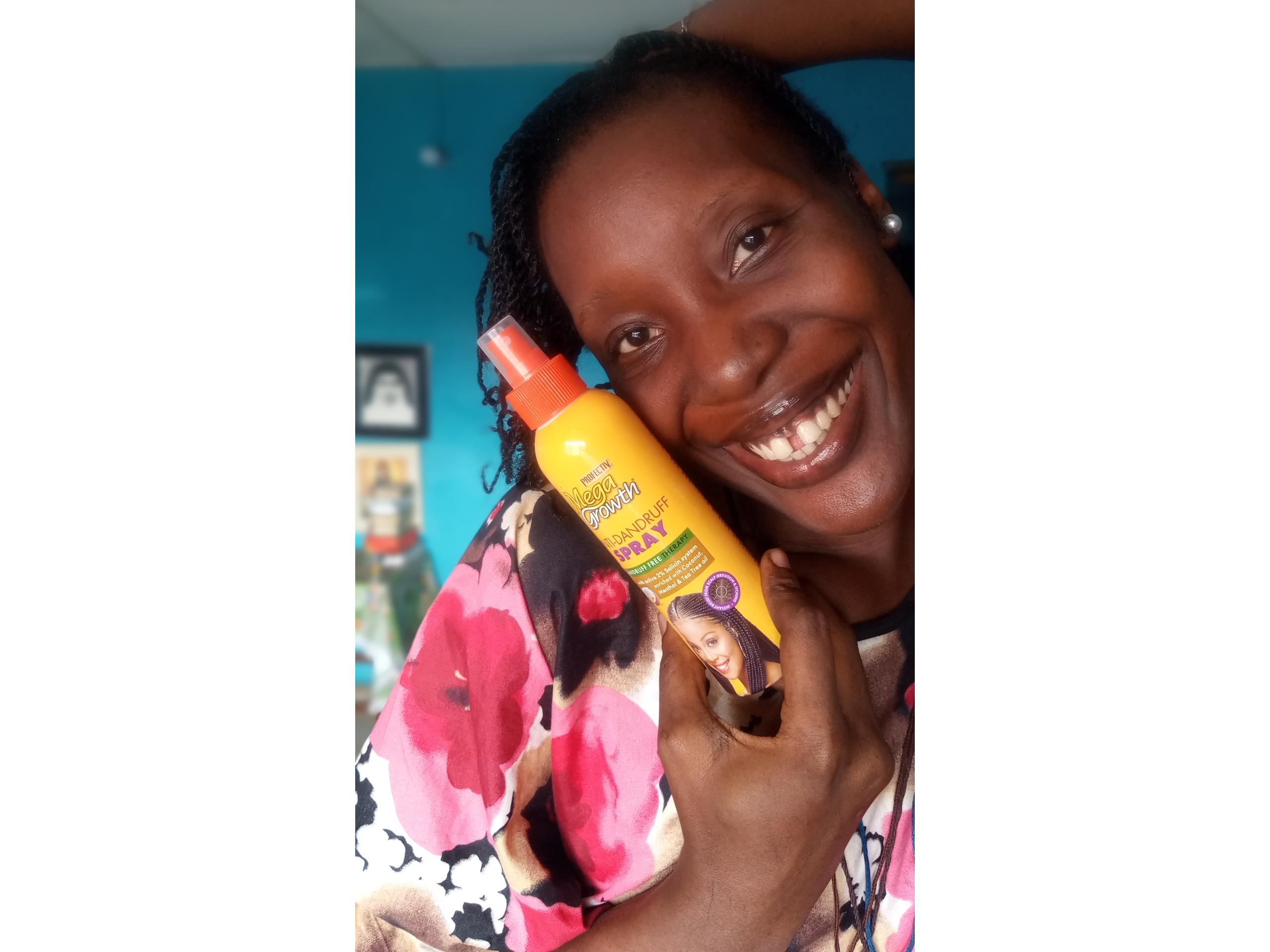 Hi friends!! It's Nathalia Veena once again and thank you for sliding back to my for corner.
Today I wanna take you on a thinny Winnie journey on how I was able to reduce hair breakage on my transitioning hair.
The regular mantra that our average hairstylists always chants to us especially when we want to Transition to natural is "for you to transition, your relaxed hair will all fall off due to breakage".
"No Hair!!! So i'd be hairless?" And with this we are discouraged to return to natural because who wants to suffer breakage.
I was always paranoid about hair breakage because of this I would cornrow my hair and leave it hidden in a wig for months. Little did I know that their was a secret of nature in this act I did which I would share in my next post.
After several months of leaving my hair in wigs I would wash it normally after which I would comb it and still find so much of hair in my comb. In discouragement I would wear back my hair in cornrows. I was growing hair but was unable to retain length.
A Bold Step.
The first step I took to reducing hair breakage was to start watching YouTube videos and learning about washday routiines and all.
I entered into the world of sectioning and Moisturizing. I realized that the reason my hair has always been falling off was because I comb it while it's dry, I do not moisturize neither do I comb gently in sections.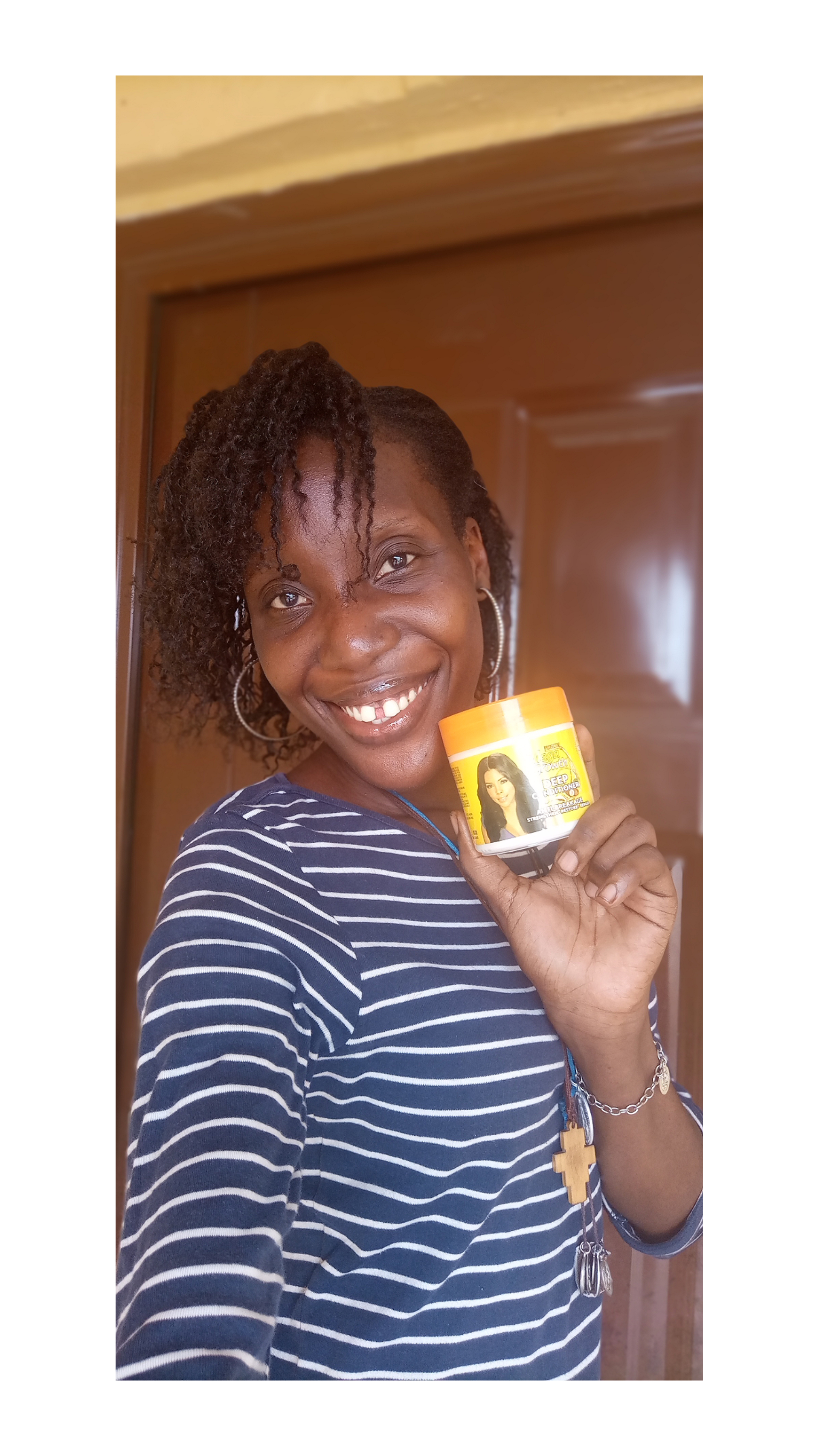 Hence, I started off my wash day routine. I would deep condition after shampooing, then apply leave in conditioner, comb my hair, gently, in sections and put them in twists. Those twists were how I would comb my hair each day after Moisturizing.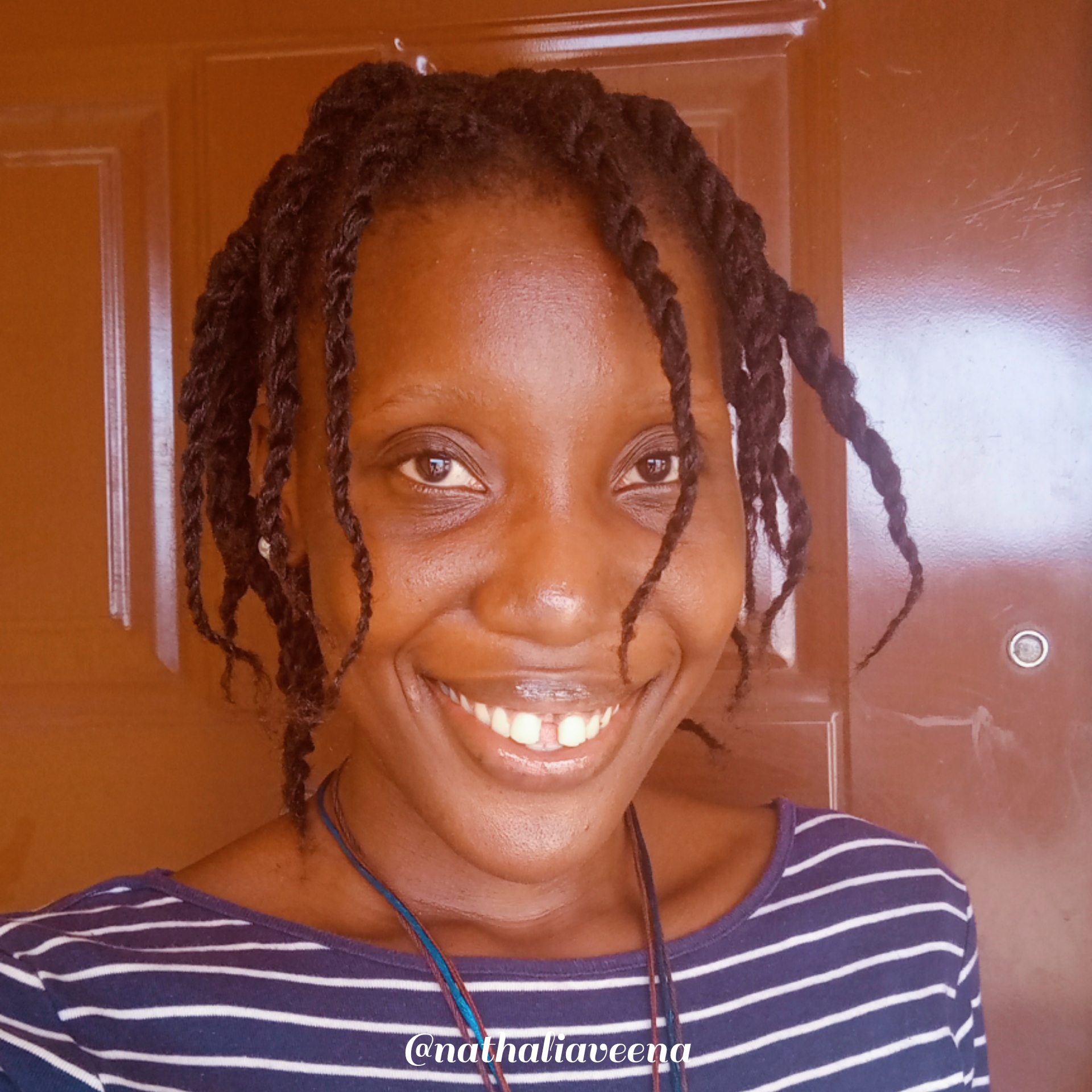 I also learnt to stop touching my hair regularly in the name of styling it. hence, I went on full time, protective styling.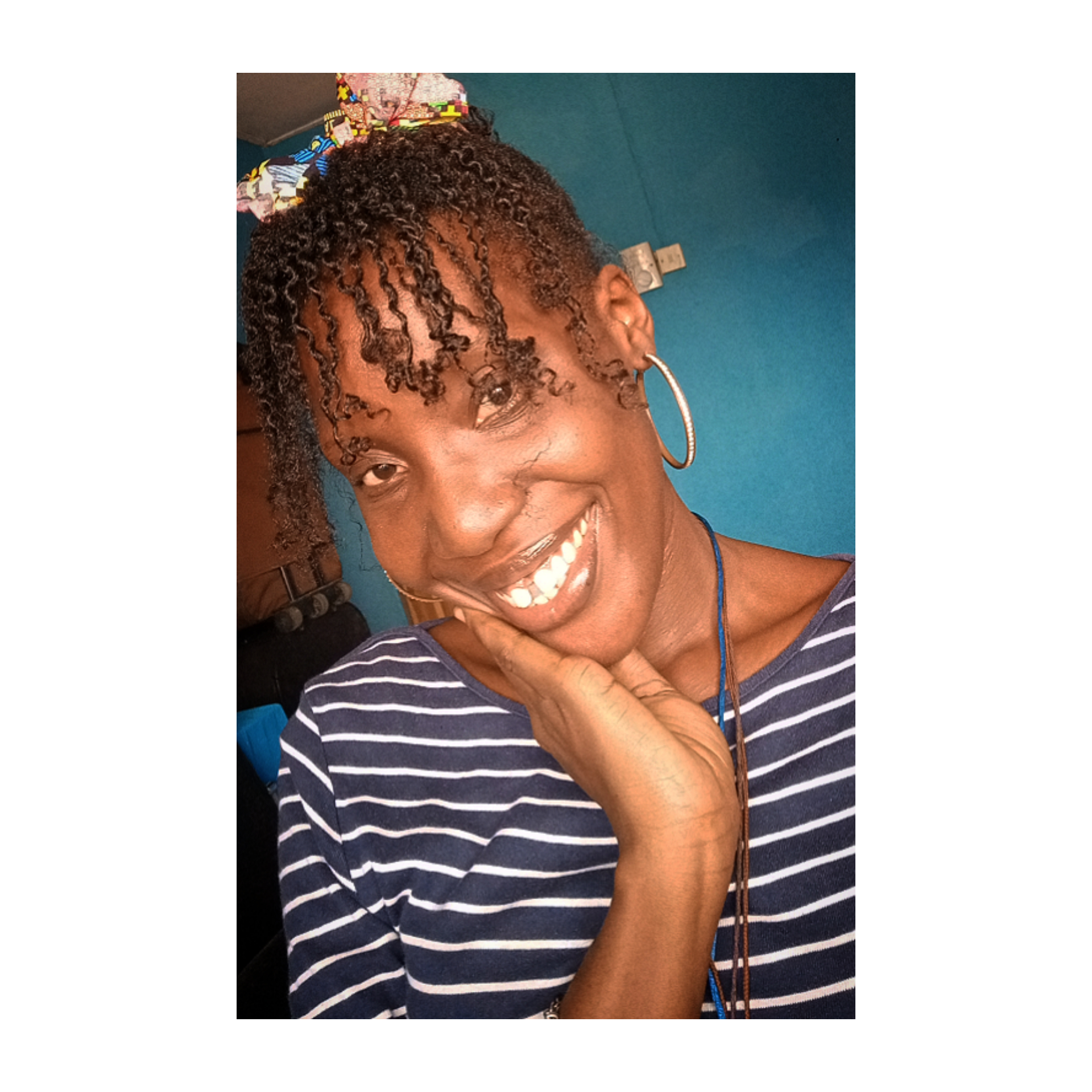 You do not need any magic to grow your hair, all you need it maintenance and retain length.
I am still growing and transitioning my hair. I am not at my hair length goal yet but am progressing.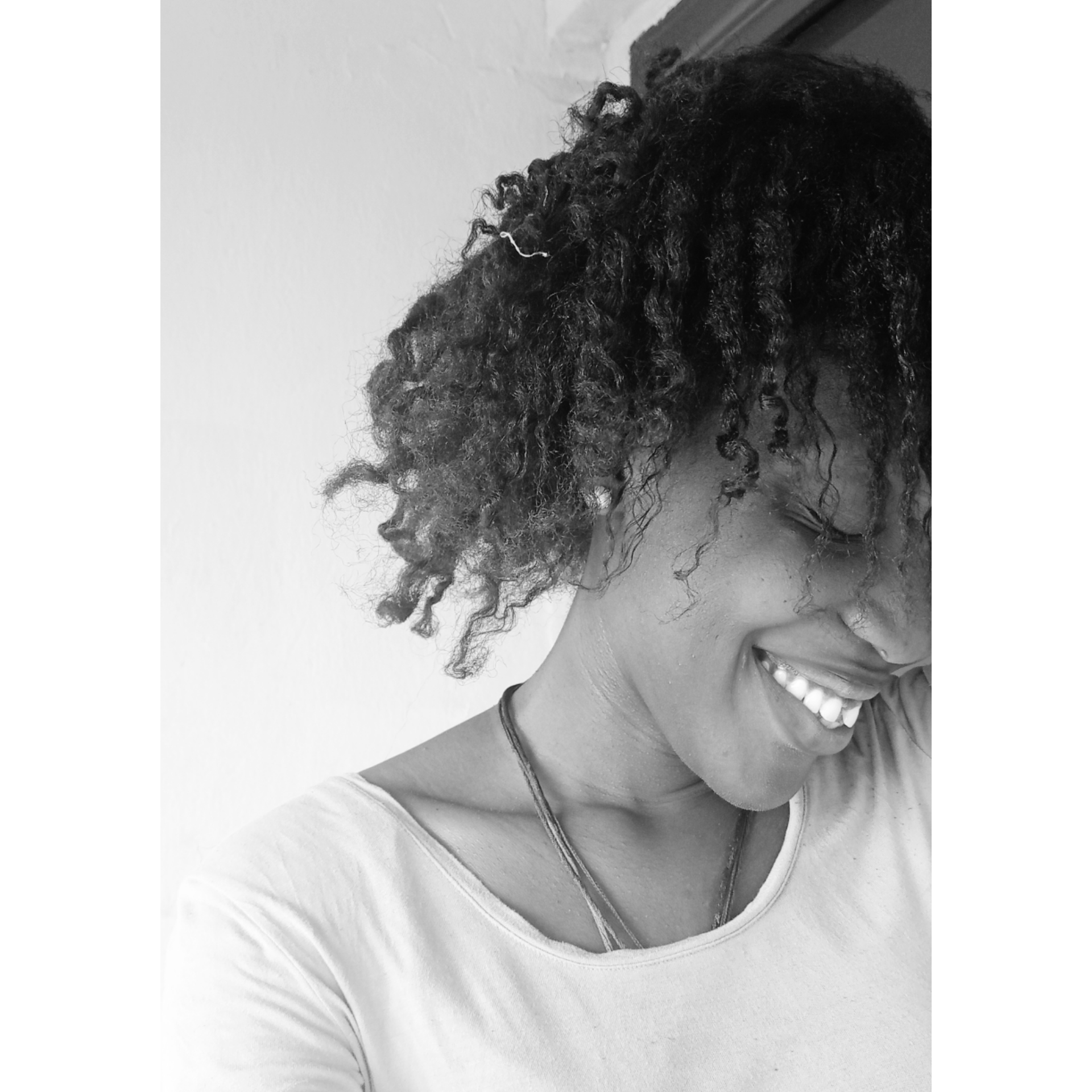 That's all for now. See ya!!