I've met some really cool people down here in Mexico so far. One of them has become a regular at my Friday night poker game. His name is Mano, and he approached me a while ago seeing if I would be interested in hosting Derrick Broze's Activation Tour at my bar.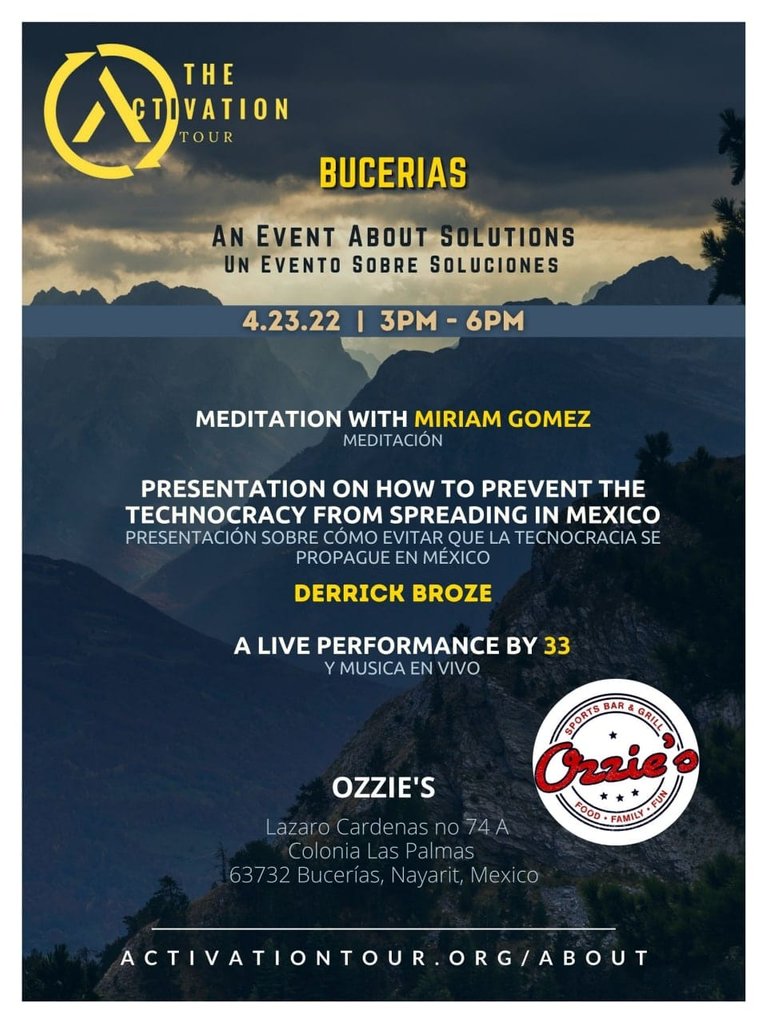 I've been following Derrick for over a decade and love what he is doing. I was MORE THAN happy to say yes.
It kicks off here at 3 and goes until 6. Super excited to finally meet Derrick and host some freedom loving people at my bar.
Pics and a follow up are to come, stay tuned!