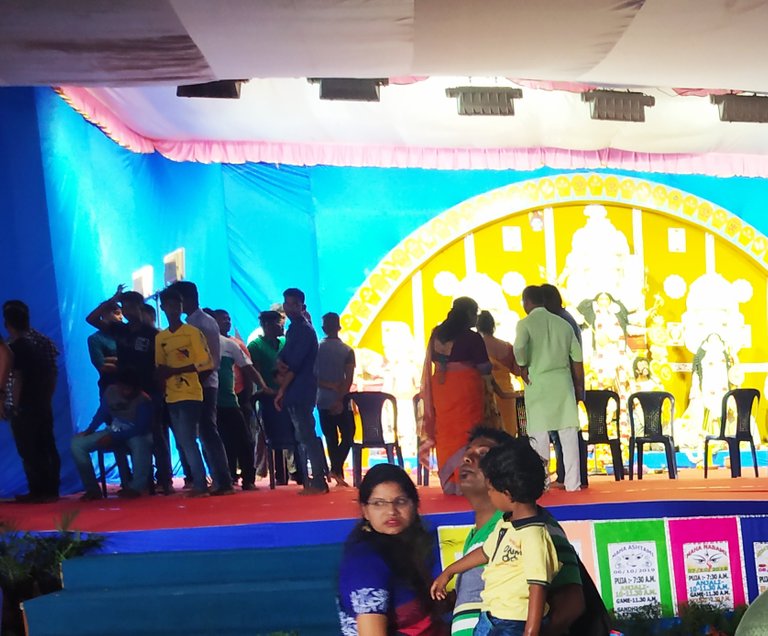 A glimpse of Durga pooja celebrations. This was just a random shot. However, I am planning to do proper photography of the event tomorrow.
Looks like I had a pretty good week in terms of health. I lost an inch on the waist, so yay! Though my net weight did not drop much.
Today's activity majorly included me going out to visit different celebrations of Durga pooja (a festival where lot of people worship goddess Durga). I am an atheist though, so can't really tell you much about it. However, I do get cultural significance. My motto was to be a guide for some elders in the family. I mean that, but if was being honest, it was the food. When it comes to food this festival doesn't disappoint you. I had some kichdi (rice made with lentils) followed by all different preps of fish that I tried. But my fav was this ice cream they had prepared with a jaggery made from dates (like woah! Who even came up with that?).
Anyhow, getting back to the picture I shared last week. Well that is what water lily looks like. Sadly no one answered here. But no issues, some other time.



13032

| | | | | | |
| --- | --- | --- | --- | --- | --- |
| | | | | | |
| cm | | cm | | cm | |